Building Neighborhoods Where People Live, Learn, Work, and Play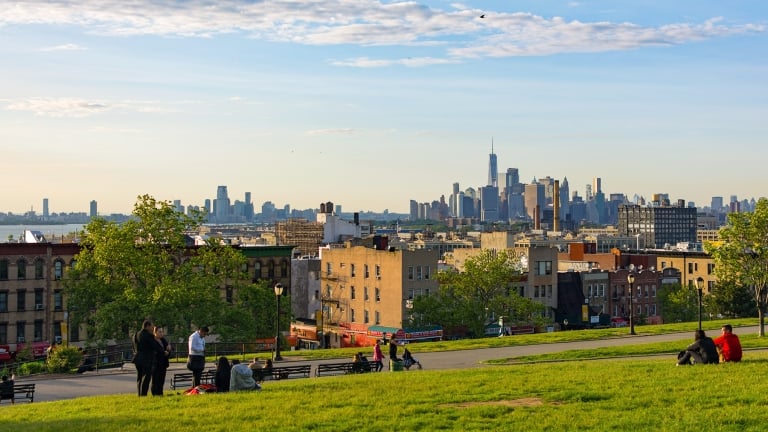 Building neighborhoods where people live, learn, work, and play means shaping the growth of industry clusters and business districts, bringing jobs closer to where people live, and making sure our neighborhoods serve all New Yorkers' needs.
We do this by delivering more spaces that bring jobs and essential services, and by strategically developing our properties to drive new business activity… across all five boroughs:
Securing the Future of Hunts Point
Home to the Hunts Point Food Distribution Center—one of the largest wholesale distribution centers in the world—along with a thriving Industrial Business Zone, and a diverse community, Hunts Point in the Bronx is vital to the future health of NYC's economy.
To help secure this future, we are working with the Hunts Point community—through City, State, and federal investment—to create jobs, improve public safety, enhance community health, promote environmental justice, and upgrade open space, transportation, and other key community infrastructure.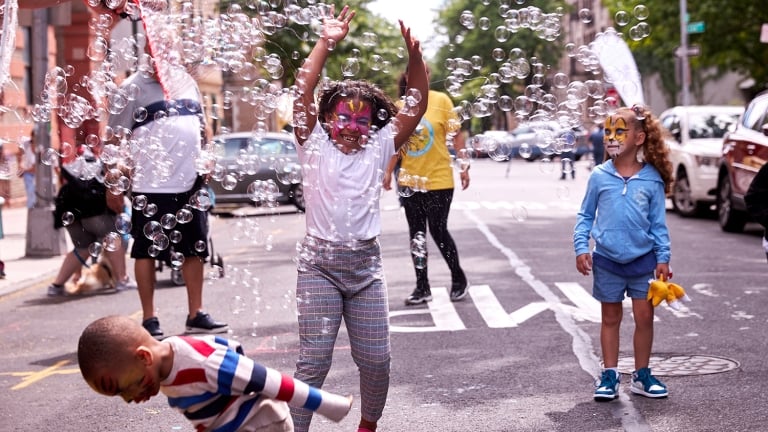 Hunts Point Forward
A shared vision that will guide community efforts and drive future investments in Hunts Point for the next 15 years.
Learn More
Innovation & Industry in Sunset Park
On the South Brooklyn waterfront, the NYCEDC-managed Brooklyn Army Terminal (BAT) and upcoming Made in New York (MiNY) Campus anchor our investments in growing the rich industrial landscape of Sunset Park.
The Brooklyn Army Terminal is home to 100+ businesses and 4,000+ employees. The 55-acre historic campus is an ecosystem of companies in traditional and advanced manufacturing, food and fashion, film/TV/media production, biotech, climate tech, and more.
By the Numbers
4K+
people work at the Brooklyn Army Terminal
The MiNY Campus is positioned to offer affordable, best-in-class facilities for emerging and innovative sectors— from creative and advanced manufacturing, to film and media production. The campus will bring together modern facilities and amenities, and public space to benefit the businesses that call it home—and to advance local workforce development, diversity, and equity.
Opportunity in Willets Point
By the Numbers
$6.1B
The estimated economic impact of the Willets Point development for NYC over the next 30 years
In Willets Point in Queens, we are working with City and private partners to bring long-term economic opportunity to a community that has long been underserved. In November 2022, we joined Mayor Adams to announce an expanded vision to bring the city's largest 100% affordable housing development since the 1970s, public open space, permanent and construction jobs, and, overall, $6.1B in economic impact to NYC over the next 30 years. All of this will build on significant environmental remediation of the contaminated site, plans for a new public school, and critical infrastructure upgrades.
At the center of these plans will be NYC's first ever dedicated soccer stadium, the 100% privately financed future home of the New York City Football Club, which, alongside Citi Field and the USTA Billie Jean King National Tennis Center, will solidify Willets Point as the city's premier sports hub.
Kips Bay Science District
In the Kips Bay Science District on Manhattan's East Side, we're working to realize the City's vision for the area's thriving public health ecosystem—through transformative investments to enhance quality of life for residents, bring new vibrancy to the public realm, and create new economic opportunities. These Investments include:
Activation of ground-floor retail and community space to bring new foot traffic to the neighborhood that will support local businesses
Delivery of economic impact through new jobs and businesses
Establishment of an educational ecosystem and career pipeline that connects New Yorkers to opportunities in the city's fastest growing industry
The neighborhood is home to a multitude of medical, public health, and educational institutions, including the upcoming Science Park and Research Campus (SPARC) Kips Bay, the Alexandria Center, NYU Langone, and Bellevue Hospital, along with 44,000+ jobs in healthcare and life sciences.
A Vibrant Waterfront Community in Staten Island
On the North Shore of Staten Island, we are working with the City and local officials to deliver a vibrant, mixed-use waterfront community.
Part of this future vision, the New Stapleton Waterfront is an NYCEDC-led initiative to transform a 35-acre former US Navy base in Stapleton into public open space, housing, retail, a public school, and new infrastructure. New Stapleton Waterfront represents the City's largest public investment on the North Shore.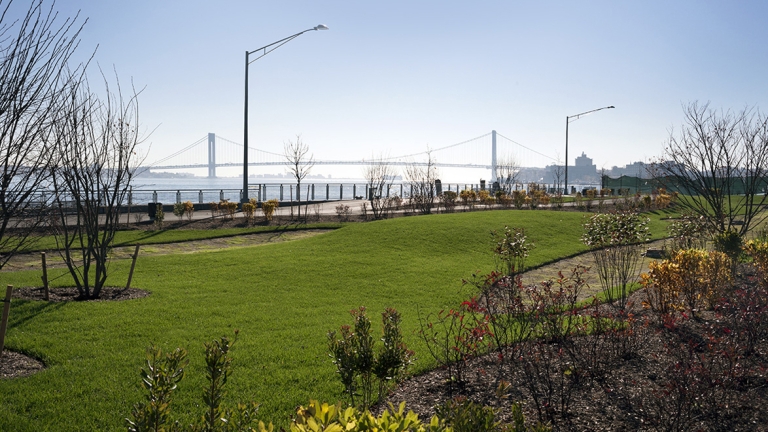 New Stapleton Waterfront
Transforming a 35-acre former US Navy base in Stapleton into public open space, housing, retail, a public school, and new infrastructure.
Learn More
The project will include rental apartments and ancillary commercial space; signature public waterfront open space; significant infrastructure investment including road reconstruction; bicycle and pedestrian paths; improved connections to transit; and new parking for residents and visitors.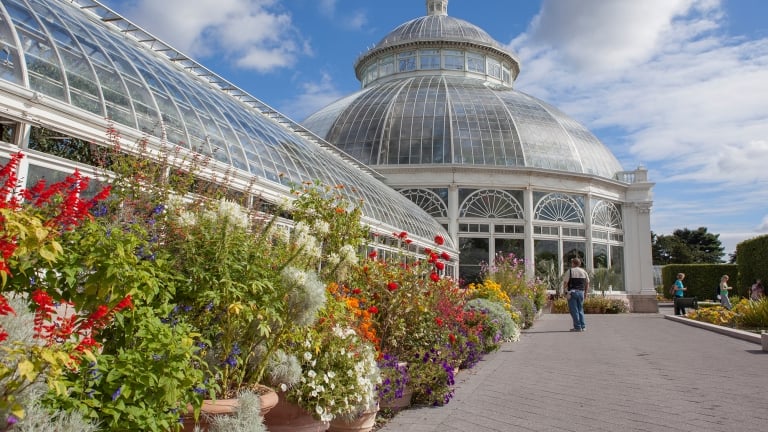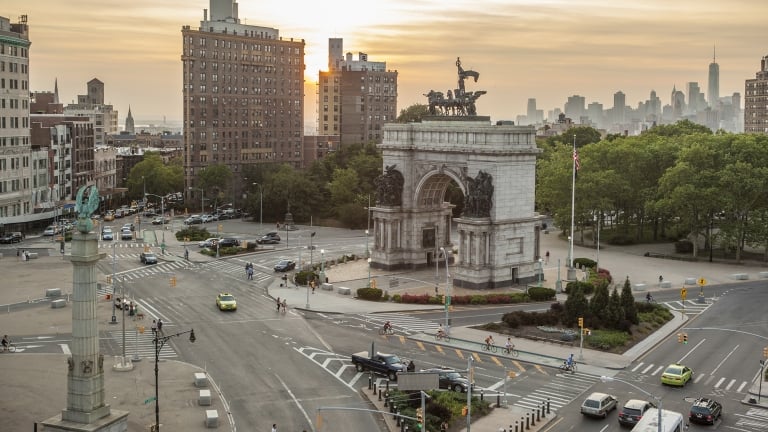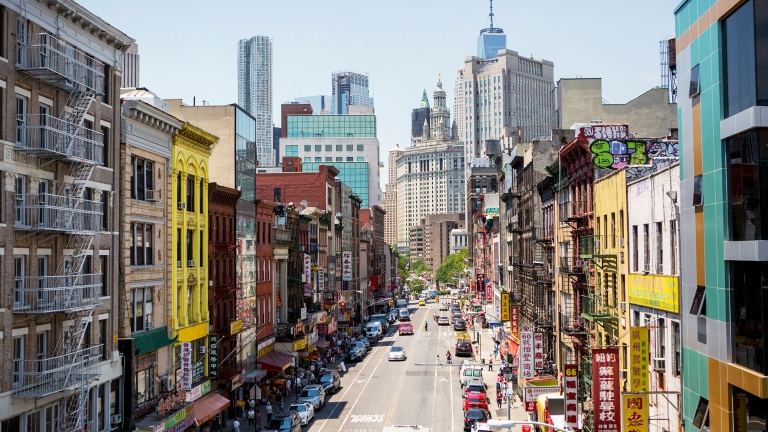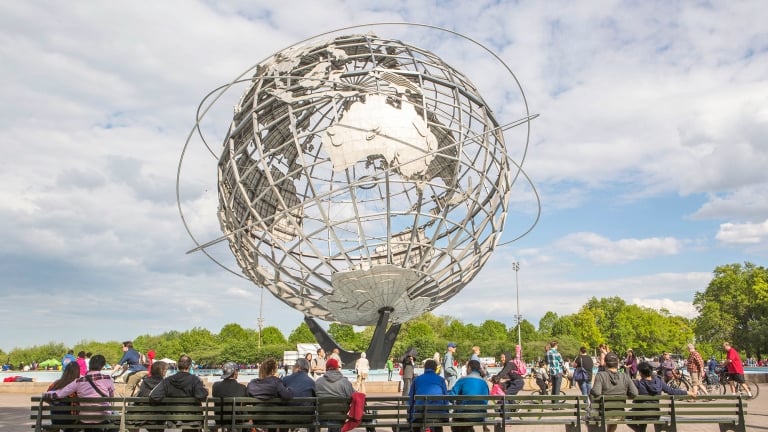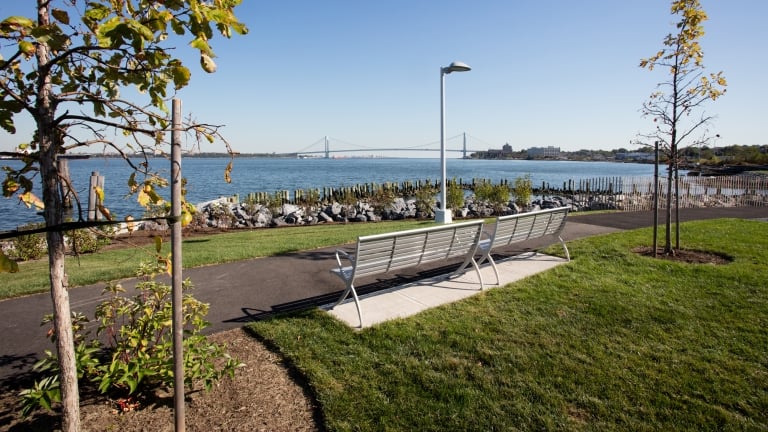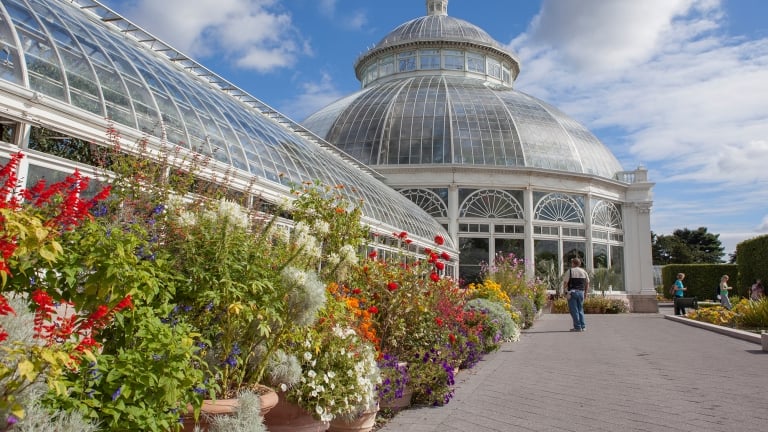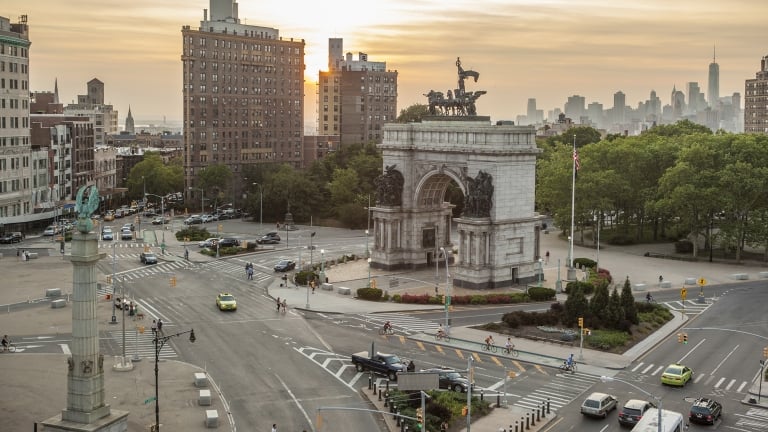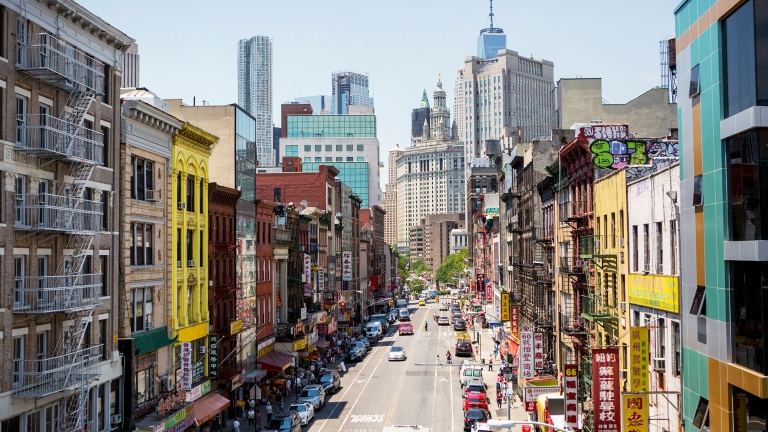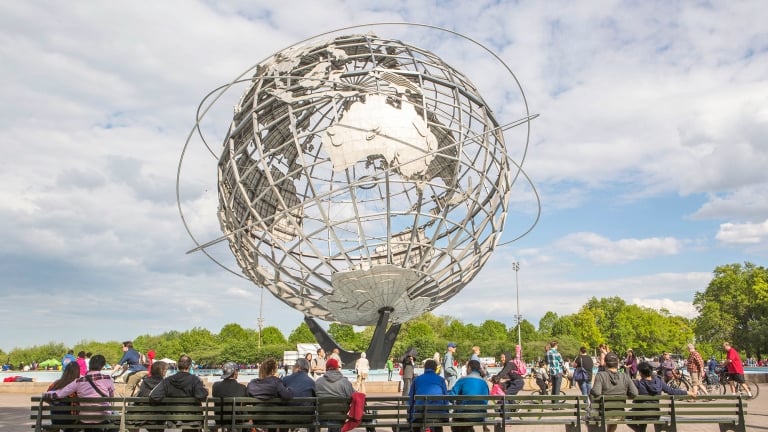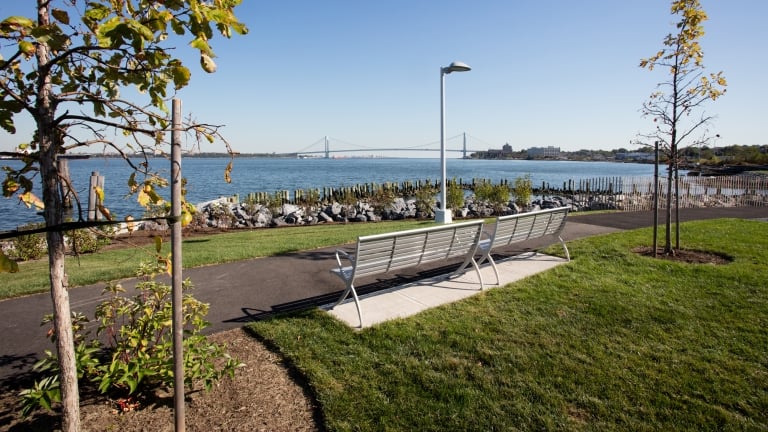 Explore The Five Boroughs