Strengthening Economic Confidence in NYC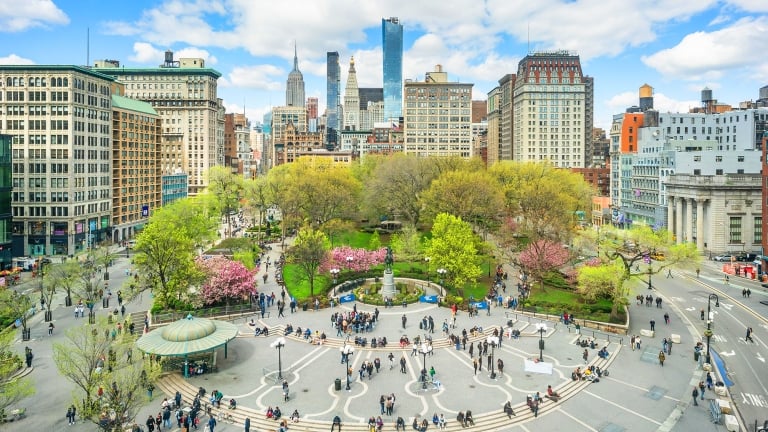 Strengthening confidence in New York City means ensuring that industry leaders, entrepreneurs, investors, and top talent have confidence that NYC is the best city in the world to do business.
To do this, we proactively attract and retain job-creating companies—by branding and positioning NYC as a business-friendly environment, organizing advisory councils to connect industries to City government, publishing and sharing economic data to inform business decisions, and hosting international delegations to encourage foreign investment.
Setting the Stage for Business & Job Growth
By the Numbers
5,000
jobs were created by JetBlue in NYC in 2022.
As part of our business development efforts, our teams work with domestic and foreign businesses across industries, colleges and universities, and major nonprofit organizations to create the right conditions for businesses to grow, driving job creation for everyday New Yorkers.
We increase the footprints of industries—from tech to manufacturing to retail—and we work to attract and retain global brands in NYC.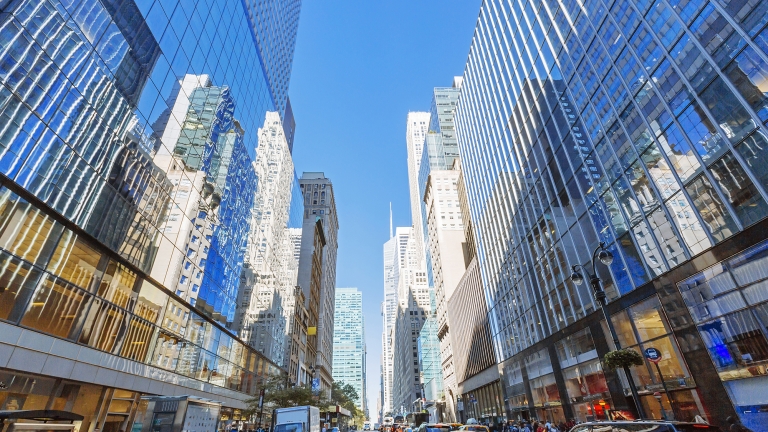 Business Development
Our team helps businesses establish the connections they need to succeed in NYC.
Learn More
Driven by Data
Part of strengthening confidence in NYC is painting a clear picture of the state and direction of the economy. We publish monthly reports on the data that we track most closely to measure the strength of the city's economy—from labor statistics to sector trends to real estate occupancy. We share it to help guide our own work and the decisions of industry leaders, companies, thought leaders, and others in the city's business community.
Planning a "New" New York
The "New" New York Panel was launched in May 2022 by Governor Kathy Hochul and Mayor Eric Adams to examine the future of New York City and the region's economy. Over six months, the panel created a set of 40 proposals intended to make New York City the best place to work and serve as a roadmap for the city's future. The governor and mayor announced these proposals in December 2022 as the Making New York Work for Everyone Action Plan.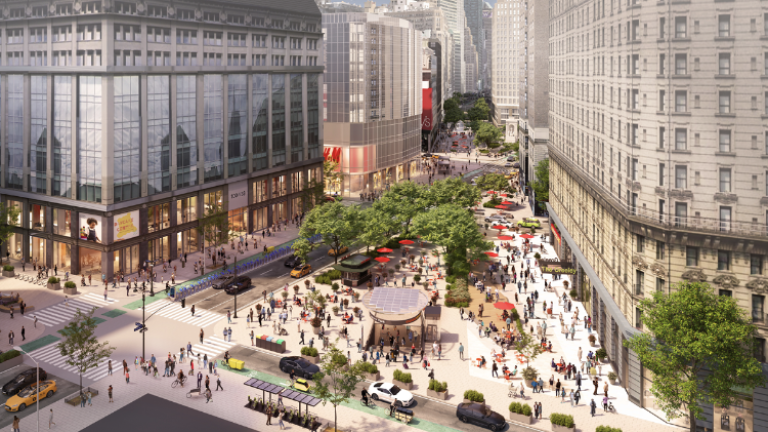 Making New York Work for Everyone
The action plan puts forth 40 initiatives to reimagine a "New" New York.
Three Overarching Goals:
Reimagine New York's Commercial Districts as Vibrant 24/7 Destinations

Make It Easier for New Yorkers to Get to Work

Generate Inclusive, Future-Focused Growth
Manhattan Commercial Revitalization (M-CORE)
In May 2023, NYCEDC and the New York City Industrial Development Agency (NYCIDA) launched the Manhattan Commercial Revitalization Program (M-CORE), a key recommendation from the Making New York Work for Everyone Action Plan. The program will provide financial assistance, in the form of tax incentives, to support transformative renovations of aging commercial office buildings located in Manhattan south of 59th Street. 
M-CORE is intended to help building owners decrease vacancy and attract world class tenant companies, who are increasingly seeking high-quality, amenity-rich office space, as well as incubator and accelerator operators to generate the high-growth companies of the future.
Get in Touch
Contact the NYCEDC Business Development Team
Sign up to receive economic reports from NYCEDC.