Meet NYCEDC
Learn more about our people, work, and career opportunities below.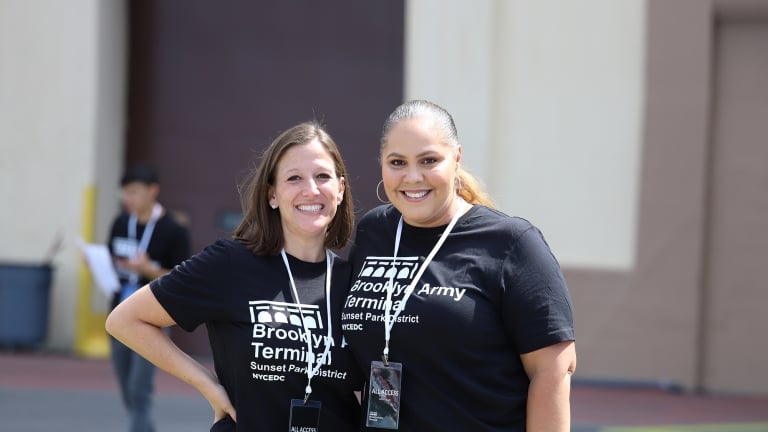 New York City Economic Development Corporation: Building Strong Neighborhoods, Creating Good Jobs
We are New Yorkers, working for New Yorkers. We live here, work here, and care about our communities. That's why our projects and initiatives put the needs of people and communities first: we're investing in the good of the community, because it's our community too.
As a mission-driven, nonprofit organization that creates shared prosperity across New York City, our work is organized around four main areas of focus:
Investing in neighborhoods to address longstanding community needs
Building a more sustainable city to meet the challenges of climate change
Creating workforce development opportunities to help New Yorkers succeed in 21st century industries
Advancing the growth of both startups and established companies to ensure New York City's competitive edge
Our projects and initiatives are about serving New Yorkers. We are working with and for communities through every step of the economic development process—bringing emerging industries to the five boroughs; creating the spaces and facilities they need to thrive and create jobs; giving New Yorkers the tools and training to succeed in those jobs; and investing in the public infrastructure and neighborhood development projects that make this city a great place to live, work, and do business.
Ultimately, we strive to create a sustainable and resilient future, with shared prosperity and opportunity for all New Yorkers.
Learn More About NYCEDC
Meet the people of NYCEDC, learn more about our work, and discover how you can become part of our mission.