Meet NYCEDC
Learn more about our people, work, and career opportunities below.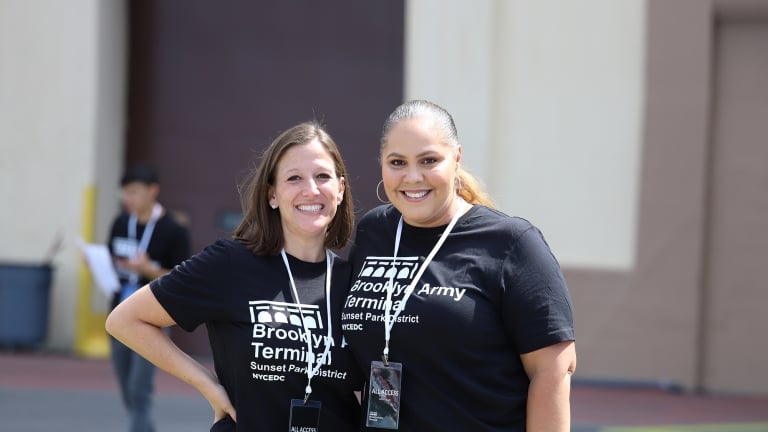 New York City Economic Development Corporation: Creating a vibrant, inclusive, and globally competitive economy for all New Yorkers
We are New Yorkers, working for New Yorkers. We live here, work here, and care about our communities. That's why our projects and initiatives put people first.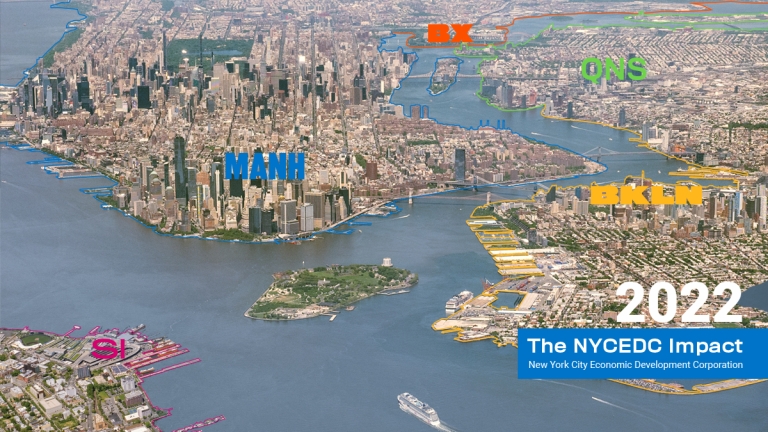 2022: The NYCEDC Impact
Our multimedia feature, "2022: The NYCEDC Impact" shines a light on some our most impactful work from the last year serving New Yorkers across all five boroughs.
Read More
As a mission-driven, nonprofit organization, we take a comprehensive approach through four main strategies:
Strengthen confidence in NYC as a great place to do business 
Grow innovative sectors, with a focus on equity
Build neighborhoods as places to live, learn, work, and play 
Deliver sustainable infrastructure for communities and the city's future economy
Learn More About NYCEDC
Meet the people of NYCEDC, learn more about our work, and discover how you can become part of our mission.