Careers
Interested in working with NYCEDC? Find the right opportunity for you.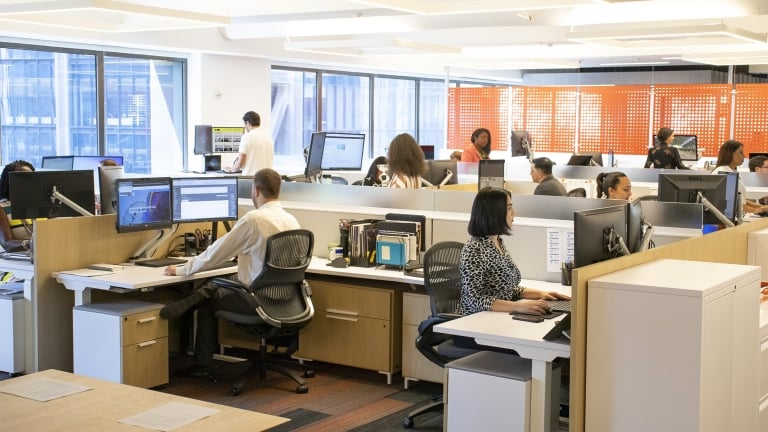 Join Our Team
At NYCEDC, we share a passion for NYC and a commitment to building a sustainable and inclusive economic future. We're looking for people who have the talent, skills, and experience to make a difference, and who are looking to do so at an organization at the nexus of the public and private sectors.
New Yorkers Working for New Yorkers
We're an organization of New Yorkers—diverse in our backgrounds, experience, and expertise—like the city we represent. We're 500+ urban planners, asset managers, marketers, lawyers, accountants, journalists, community developers, real estate professionals, engineers, policy analysts, and more—all working toward shared goals for the people of New York City:
Creating quality jobs
Promoting livable communities
Developing City-owned assets
Building essential infrastructure
Investing in growing industries
Ways to Work with Us
There are many ways to join NYCEDC, whether you're a student, a recent grad, or you're looking to make a career change:
We're committed to attracting, retaining, and engaging a workforce as diverse and talented as the city we serve. As a team of 500+ dedicated employees, we hire at all levels and across all fields, from communications professionals to project managers, data scientists, real estate professionals, accountants, and everything in between.
Our internship programs are open to students at all academic levels throughout the year, providing workforce and educational opportunities for emerging professionals.
In partnership with the City and other organizations, we welcome recent graduates and professionals in specific industries to contribute across teams through various opportunities.
Diversity, Equity, & Social Responsibility
These words are at the core of our work around NYC and within NYCEDC, underpinning the growth, advancement, and overall culture of our team. From employee resource groups to NYCEDC-sponsored events, educational programming, to pipeline programs, mentorship, and volunteerism, we work constantly to stay current and relevant in our DES efforts.