Inwood NYC Planning Initiative
Location:
Marble Hill-Inwood
Inwood NYC is a comprehensive plan to ensure that Inwood remains an affordable, attractive neighborhood for working and immigrant families. 
By the Numbers
1,600
Affordable homes to be created.
Putting the Plan into Action
The Inwood NYC Action Plan will deliver over $200 million of public investments to the neighborhood. These investments will create, preserve, and protect thousands of affordable homes, restore parks, open access to the Harlem River waterfront, and provide new STEM education opportunities and support for small businesses.
Creating an estimated 1,600 affordable homes on public sites and, through the Mandatory Inclusionary Housing (MIH) program, expanding Inwood's affordable housing stock for the first time in decades
Preserving and protecting 2,500 affordable homes in Inwood and Washington Heights through new resources to prevent displacement and keep apartment buildings affordable
Building two new waterfront parks-a major step toward achieving a continuous public esplanade along the Harlem River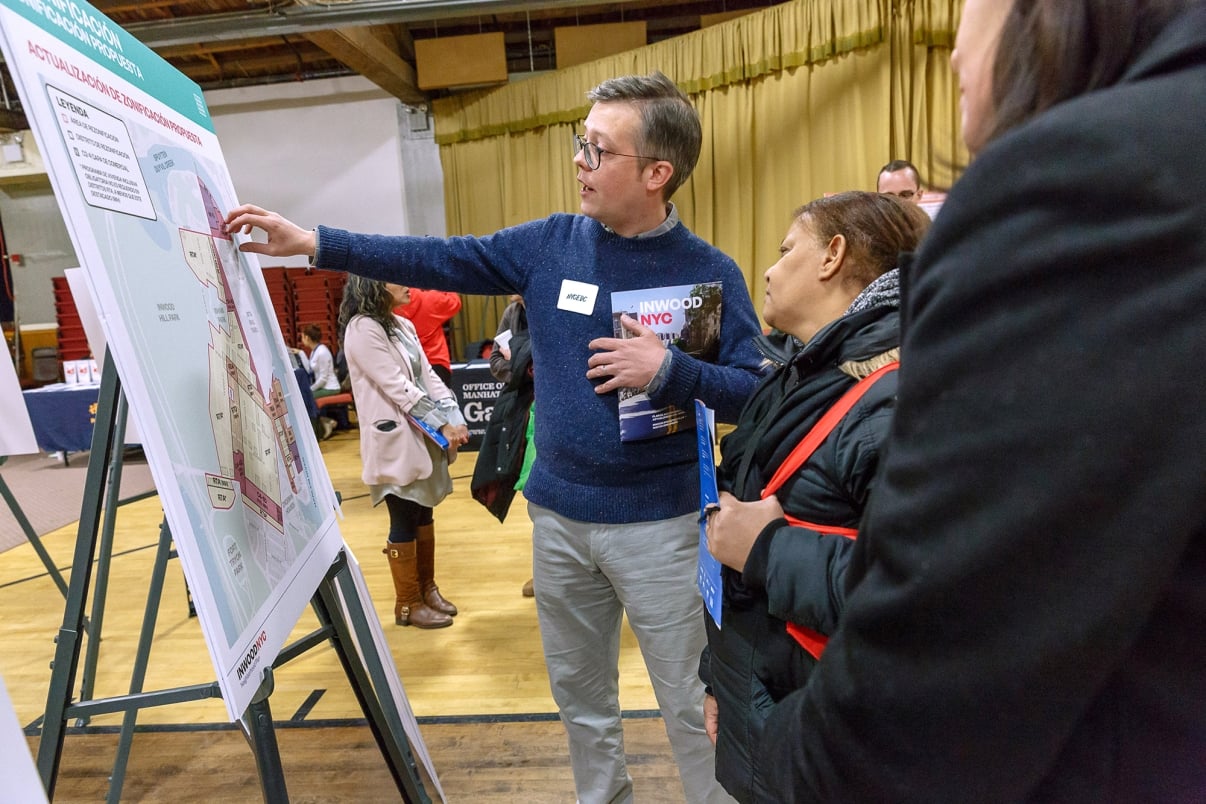 Investing >$60 million in local school infrastructure and expanded STEM programming—including a new STEM Institute at the George Washington Educational Campus
Providing access to workforce training and jobs, youth programming, and resources for local businesses cultural organizations
Committing $15 million to fund the acquisition, design, and construction of a future Immigrant Research and Performing Arts Center to support the work of Northern Manhattan's rich network of artists and cultural organizations and celebrate the contributions of generations of immigrants to the history and culture of Northern Manhattan
Creating a state-of-the-art Inwood Library with a new Pre-K for All facility, a youth STEM education center focused on robotics, and a cultural and job training center, along with 175 new, deeply affordable homes
Rebuilding and renovating existing parks, including the transformation of Monsignor Kett Playground into an inter-generational park and destination
Improving streets to make them safer and more attractive for pedestrians and cyclists and upgrading sewer infrastructure