The City has renamed Willoughby Square as Abolitionist Place, commemorating the 19th century abolitionist movement, with a focus on the Underground Railroad and its ties to Brooklyn. Abolitionist Place will bring green space and community amenities to Downtown Brooklyn, further enhancing the growing commercial, residential, and cultural hub.
The City, Elected Officials, and Community Officials Rename Willoughby Square as Abolitionist Place
Learn More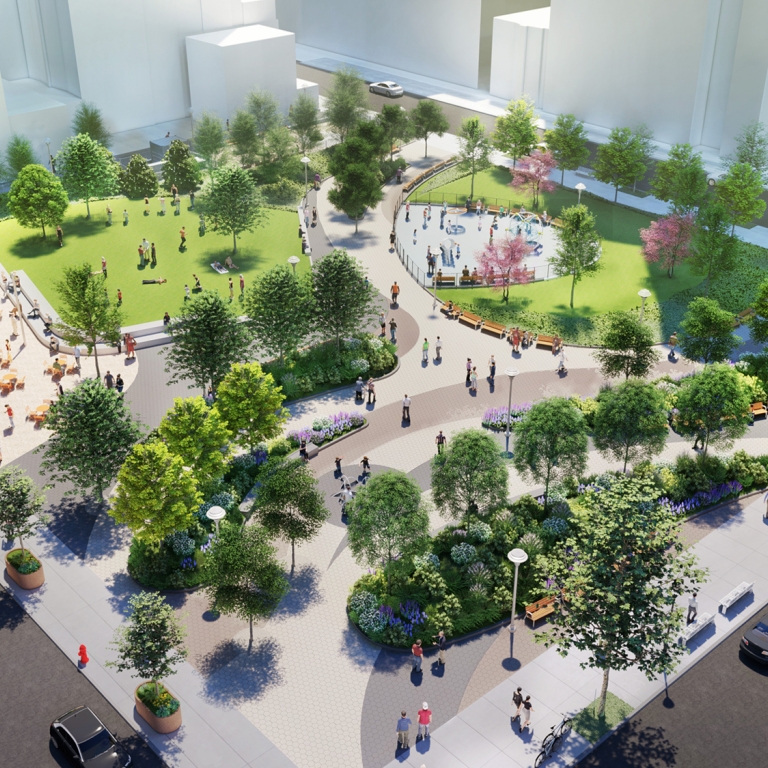 By the Numbers
$100M
In public investments are part of the  Downtown Brooklyn Redevelopment Plan
Open to All
NYCEDC's work at Abolitionist Place will be a 1.15-acre, street-level, public open green space in the heart of Downtown Brooklyn, half a block from the vibrant Fulton Street Mall. The project is part of the Downtown Brooklyn Redevelopment Plan, a set of space and infrastructure commitments made in 2004 to reinvigorate the neighborhood and celebrate the area's unique heritage.
We opened a portion of the site in July 2019 for use by the local community while the design and development plan is being finalized.
History in Design
In partnership with the NYC Department of Cultural Affairs' (DCLA) Percent for Art program, artist Kameelah Janan Rasheed was selected to design a text-based public art installation featuring engraved text throughout the open space, plus a free-standing structure, inspired by the area's abolitionist history.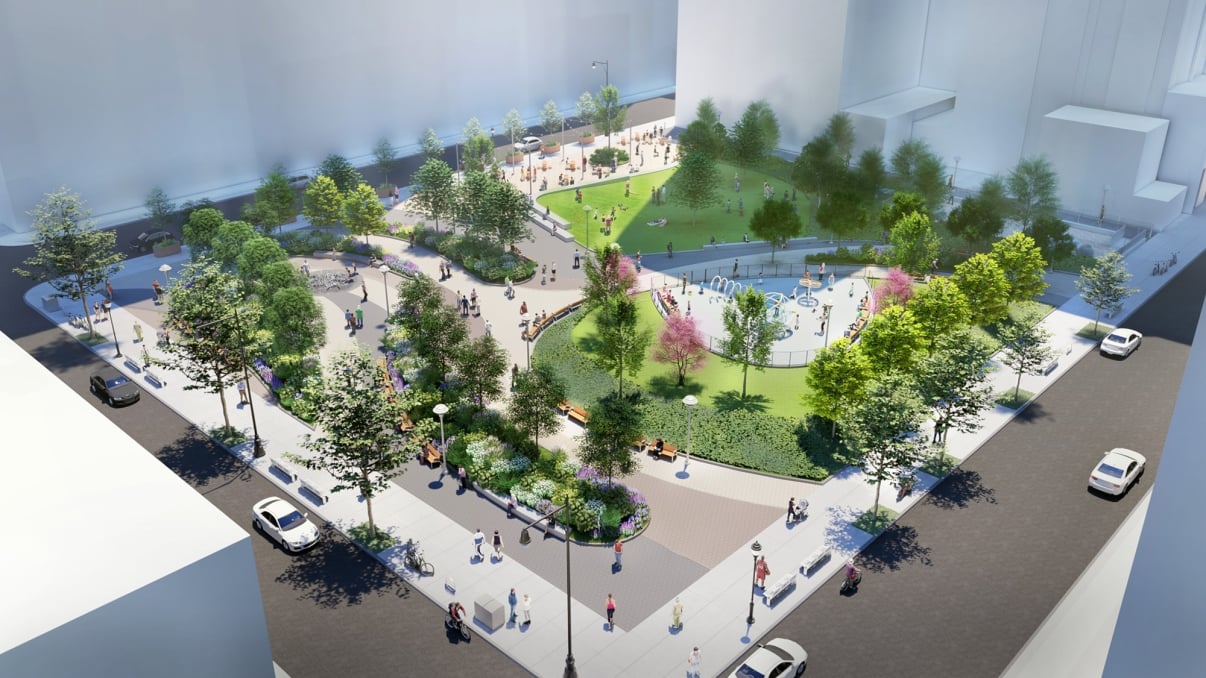 The commemorative design builds on the work of In Pursuit of Freedom, a multifaceted public history initiative created by a partnership between Brooklyn Historical Society, Weeksville Heritage Center, and Irondale Ensemble Project that explores the everyday heroes of Brooklyn's anti-slavery movement.
Moving Forward
The Public Design Commission officially approved the design of the open space on January 15. Development of the art installation will include a community engagement process to gather input, with construction taking two years to complete from the start of that process.