Raise Shorelines: Old Howard Beach & Mott Basin
The Raise Shorelines initiative is a critical part of NYC's five-borough coastal defense program to protect neighborhoods from the impacts of climate change.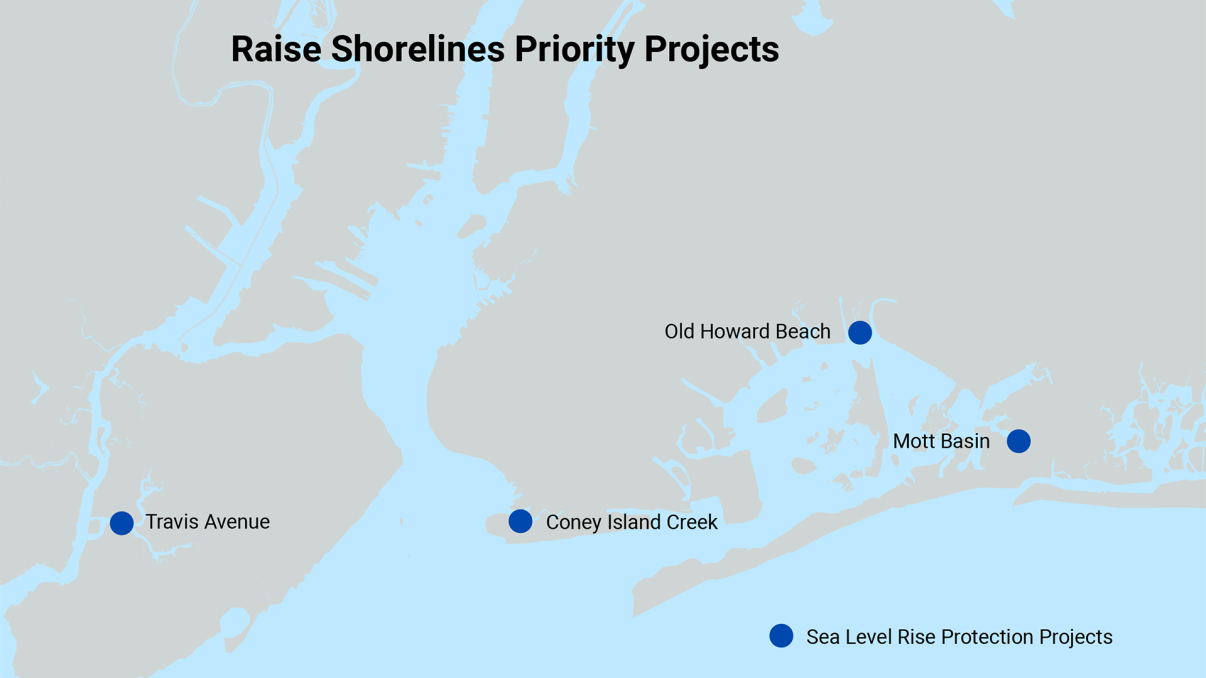 Protecting Queens Neighborhoods
NYCEDC, on behalf of the NYC Mayor's Office of Climate and Environmental Justice (MOCEJ), is managing the Raise Shorelines portfolio to address vulnerability of NYC shorelines and protect coastal communities from projected 2050 sea-level rise.
The Queens Raise Shorelines portfolio includes two projects—in Old Howard Beach and Mott Basin—that reinforce the shoreline to prevent erosion and mitigate daily tidal flooding from sea-level rise by increasing the height of coastal edges.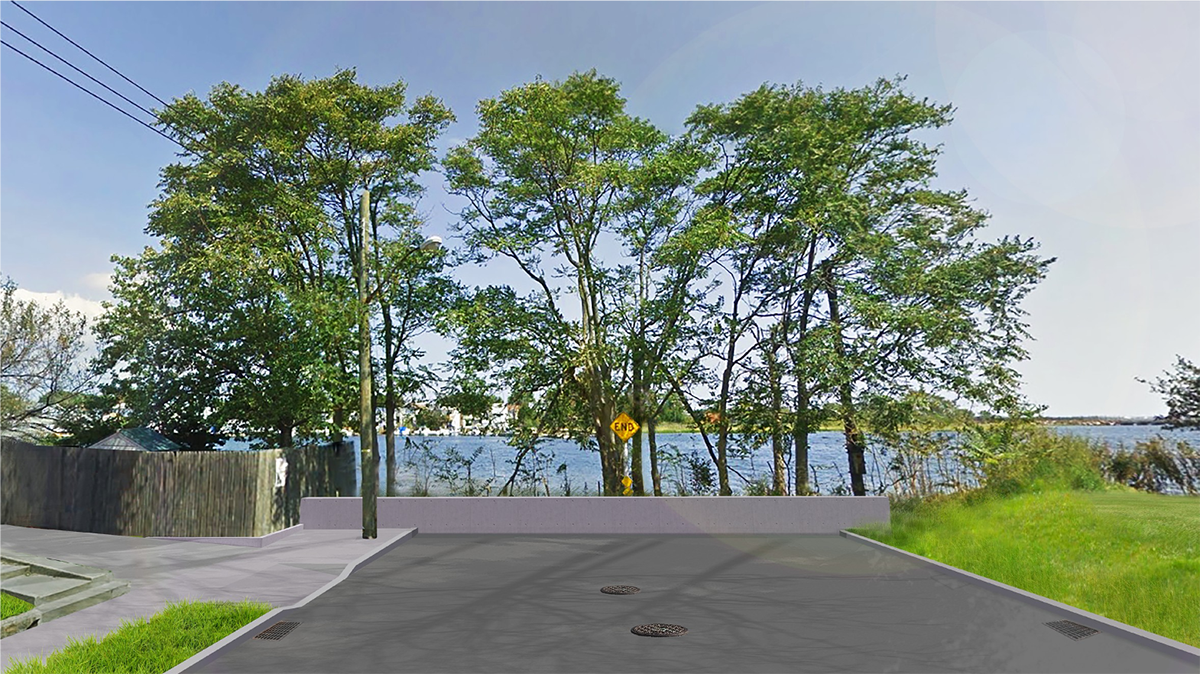 Old Howard Beach
Projected sea-level rise by 2050 will likely result in routine tidal flooding through 95th Street and 165th Street ends in the Old Howard Beach neighborhood in Queens. Street ends are the points of entry for most coastal flooding in New York City, and there is currently no protection here against tidal flooding.
To prepare for that future, NYCEDC is reinforcing the Shellbank and Hawtree Basin shorelines by installing crown walls that will protect against flooding due to tidal wave inundation up to almost 8 feet tall as well as providing vehicular safety at neighborhood street ends.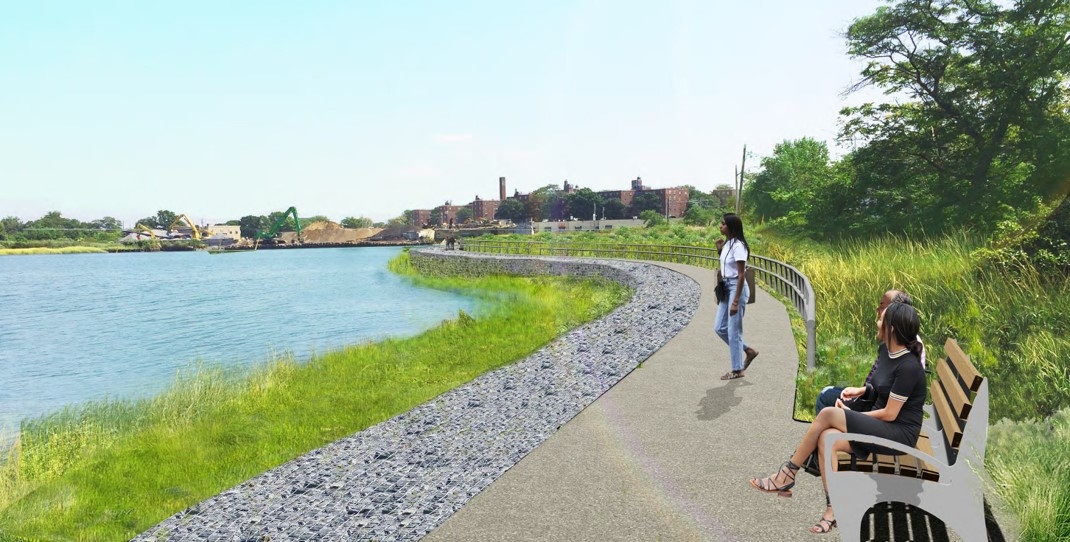 Mott Basin
The primary goal for Mott Basin is to create community resiliency through protection against 2050 sea level rise and flooding resulting from daily tidal inundation. The project will also address:
Ecological enhancement: Restore and improve wetland ecology for increased biodiversity and natural flood mitigation
Stormwater Management Resilience: Improve drainage in the upland area
Community Connectivity: Provide community access to the Mott Basin shoreline
To achieve these goals, a suite of tools will be used, including a berm—an elevated crest above existing grade that consists of earth and a structural core—along with gabion wall slope stabilization and native marsh restoration. The berm will also create a new public park for residents to enjoy.