The Kingsbridge Armory is a historic military facility located in the heart of the Kingsbridge Heights neighborhood of the Bronx.
One of the few remaining armories in New York City, the Kingsbridge Armory opened in 1917 and was used throughout the first half of the 20th century. Designated as a New York City Landmark in 1974, the Armory was listed on the New York State and the National Register of Historical Places in 1982. The Armory was transferred to the City of New York in 1996.
A Neighborhood Vision
The Armory is an iconic neighborhood landmark and rooted in the Kingsbridge Heights community, with its location near CUNY Lehman, Monroe College and Fordham University, as well as key health and life sciences facilities such as the James J. Peters Department of Veterans Affairs Medical Center and the Montefiore Medical Center Moses Campus.
With its abundant space and premier location, the Armory can be a true place of opportunity, connection, and growth for the neighborhood. That's why NYCEDC is leading a deep community engagement process, working closely with elected officials and community leaders, that will culminate in a public vision document for the future of the Kingsbridge Armory. We are excited about the opportunity to work with the community to create a plan that will make the Armory a true asset for the neighborhood, the Bronx, and the city.
In the coming months, in collaboration with our community partners, we will hold community meetings and visioning sessions, start an online public engagement survey, and lead small group discussions and walking tours to help us shape a community-driven future for the Kingsbridge Armory.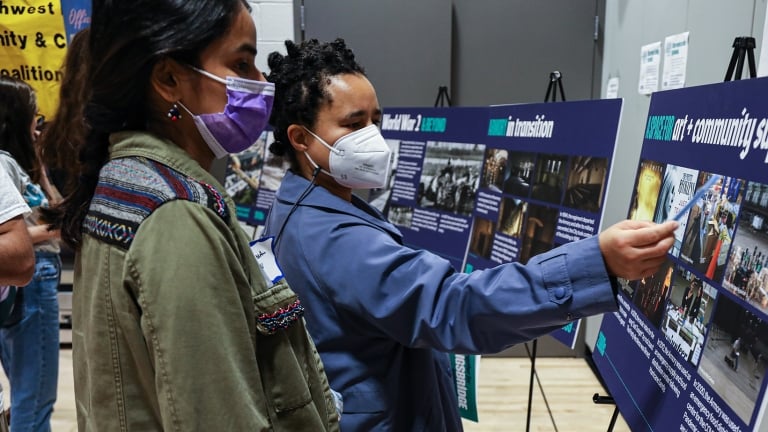 Together for Kingsbridge
Be a part of the process to build a collective vision for a future Kingsbridge Armory that contributes to the cultural and economic vitality of the borough.
Learn More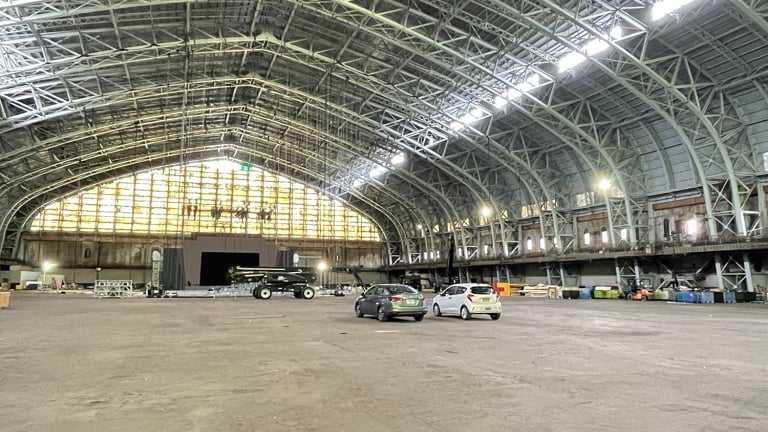 Short-Term Use Opportunities
Check out our brochure to explore short-term use opportunities beginning in spring 2023.
Features and Amenities
180,000-square-foot column-free drill hall, the largest such space in NYC.

Five garage units at the rear of the building for additional storage

120-foot ceilings roughly the height of an 11-story apartment building

Take a 3D virtual tour of the Kingsbridge Armory.
Kingsbridge Armory
Explore the Space