The Kingsbridge Armory is a historic military facility located in the heart of the Kingsbridge Heights neighborhood of the Bronx.
One of the few remaining armories in New York City, the Kingsbridge Armory opened in 1917 and was used throughout the first half of the 20th century. Designated as a New York City Landmark in 1974, the Armory was listed on the New York State and the National Register of Historical Places in 1982. The Armory was transferred to the City of New York in 1996.
The Kingsbridge Armory is an iconic neighborhood landmark and that is rooted in the Kingsbridge Heights neighborhood, located within an hour drive of over 14 million Tri-state residents and proximate to key academic institutions, including Bronx Community College, CUNY Lehman, Monroe College and Fordham University, as well as renowned health and life sciences facilities such as the James J. Peters Department of Veterans Affairs Medical Center and the Montefiore Medical Center Moses Campus.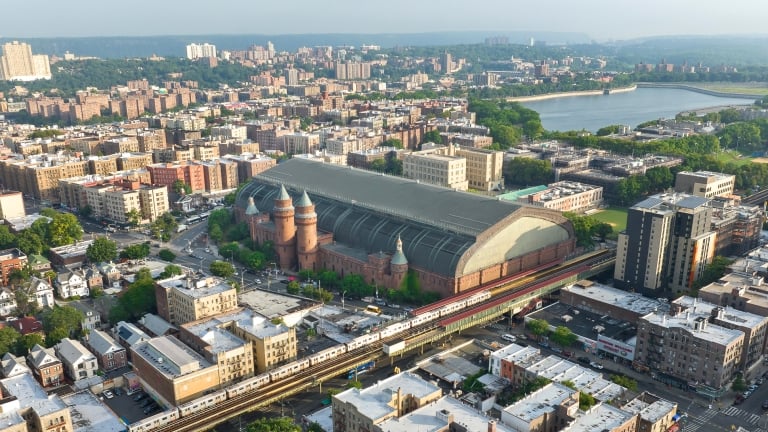 Kingsbridge Armory Redevelopment RFP
An exciting opportunity to lease, redevelop, and operate the Kingsbridge Armory—bringing the Together for Kingsbridge Vision Plan closer to reality.
View the RFP
A Neighborhood Vision
With its abundant space and premier location, the Armory can be a true place of opportunity, connection, and growth for the neighborhood.
In 2022, a "Together for Kingsbridge" community working group of neighborhood leaders, community-based organizations, key institutions, federal and state elected officials, and others launched a series of public workshops and engagement opportunities designed to develop a shared vision for how the Armory could support the neighborhood and the community's economic development priorities.
The Together for Kingsbridge Vision Plan (also available in Spanish) is the culmination of that public engagement, an outreach effort that reached over 4,000 community members and industry stakeholders. The community's Guiding Principles presented in the Vision Plan will inform the future adaptive reuse of the Kingsbridge Armory.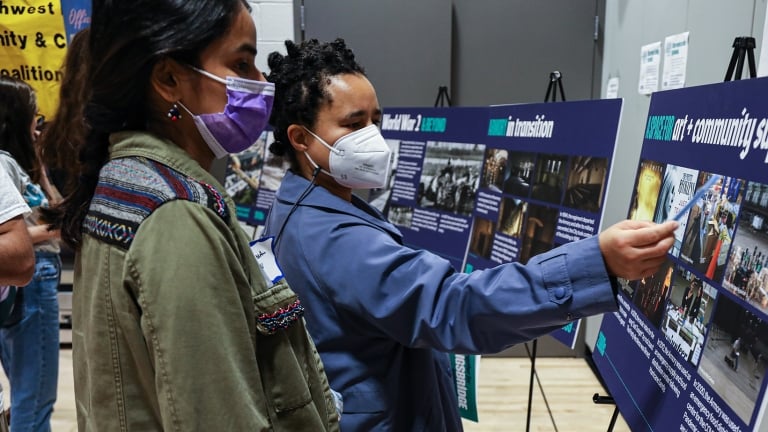 Together for Kingsbridge Vision Plan
A $200 million, community-led vision for the future redevelopment of the Kingsbridge Armory.
Learn More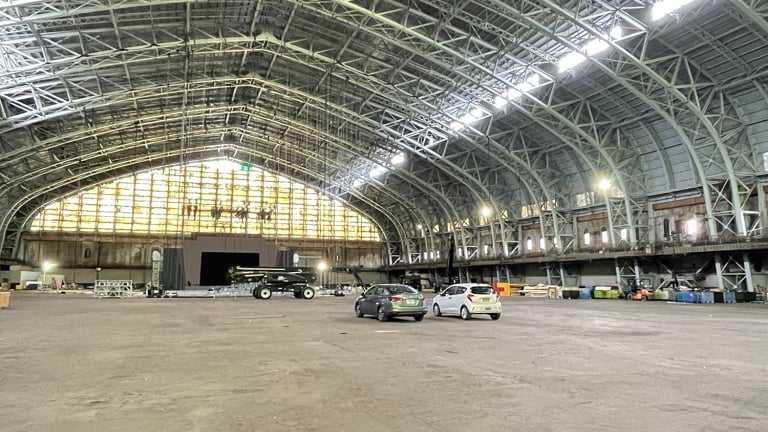 Long-Term Development Opportunities
NYCEDC will be releasing a request for proposals (RFP) to redevelop Kingsbridge Armory.
Usage Opportunities
Office/retail

Community facilities

Film & TV (including sound stages)

Theaters (live and motion picture) 
Kingsbridge Armory
Explore the Space