Staten Island North Shore Action Plan
A New Vision for Staten Island's North Shore
By the Numbers
20
Acres of waterfront access on the North Shore
The Staten Island North Shore Action Plan delivers on a vibrant, mixed-use community for Staten Island—the centerpiece being the long-promised, two-mile waterfront esplanade from Stapleton to Tompkinsville to St. George. The $400 million public waterfront investment will create twenty acres of continuous waterfront access.
The waterfront esplanade will create an extraordinary public amenity for Staten Islanders and visitors—on par with Brooklyn Bridge Park and Hudson River Park. It will also have a catalytic impact on private investment, fully unlocking:
By the Numbers
1.3M
Square feet of new commercial space
Up to 600 new Department of Education K-8 school seats
Up to 1.3 million square feet of new commercial space
And thousands of new homes
NYCEDC and its partners will prioritize local job placement and career pathway opportunities in Staten Island's North Shore.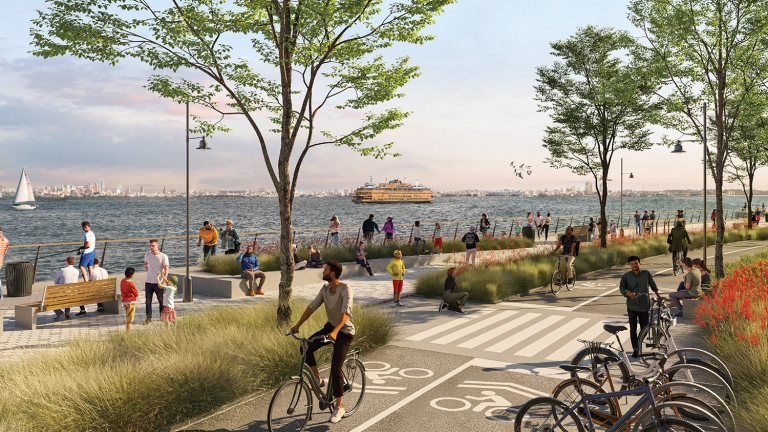 Staten Island North Shore Action Plan
A generational investment bringing high-quality open spaces, waterfront connections, jobs, and commercial space to the Staten Island North Shore community.
Read the Plan
If you have any questions or would like more information about Staten Island, please reach out.