Pier 42
Location:
Lower East Side
Transforming a former parking lot and industrial pier into a new park, playground, and more for the Lower East Side community.
From Decay to Play
The Pier 42 Upland Park and Pier projects are a partnership between NYCEDC, NYC Department of Parks and Recreation (NYC Parks), and the Lower Manhattan Development Corporation (LMDC) to bring much-needed waterfront open space to the Lower East Side.
The project is a coordinated effort to turn nearly eight acres of formerly industrial waterfront land into a new public and community asset that will include:
A new park with a playground, comfort station, and picnic area
A designated bike path
Shoreline access and waterfront views
A recreation deck with a soccer field, tennis courts, adult fitness equipment, and picnic tables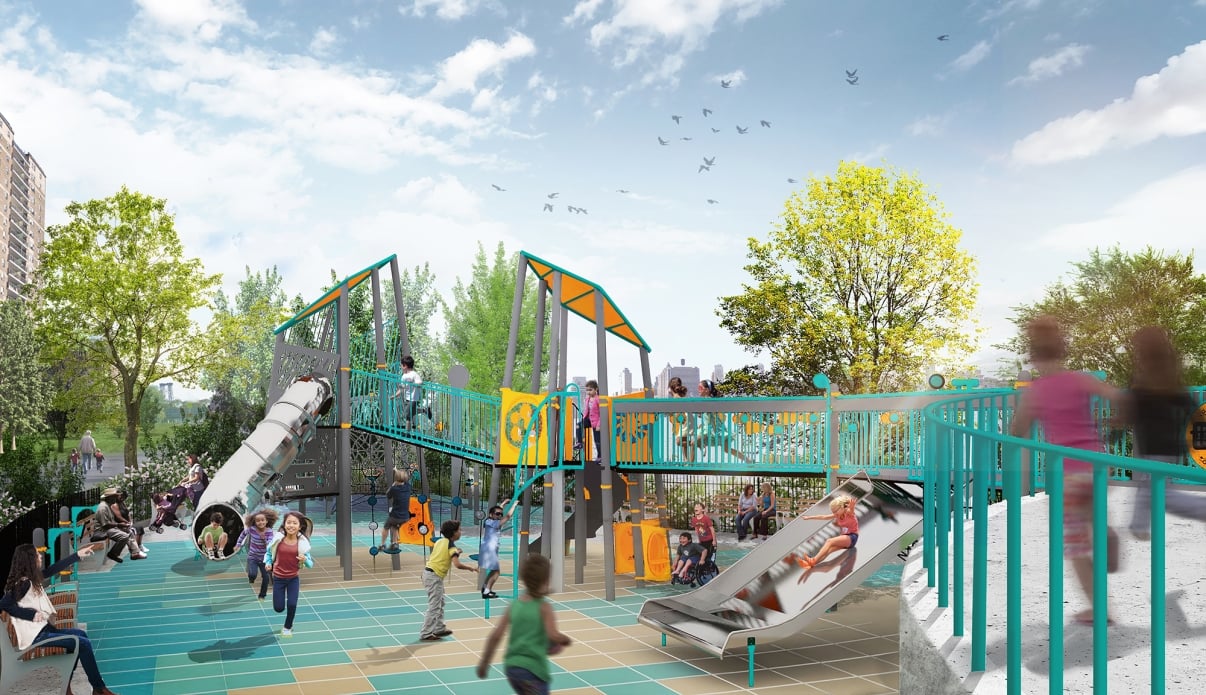 Part of the Manhattan Greenway, the network of connected green spaces running around the island, this new park will be located between the East River Waterfront Esplanade to the south and the East River Park to the north, and it will add green space from Montgomery Street to East River Park.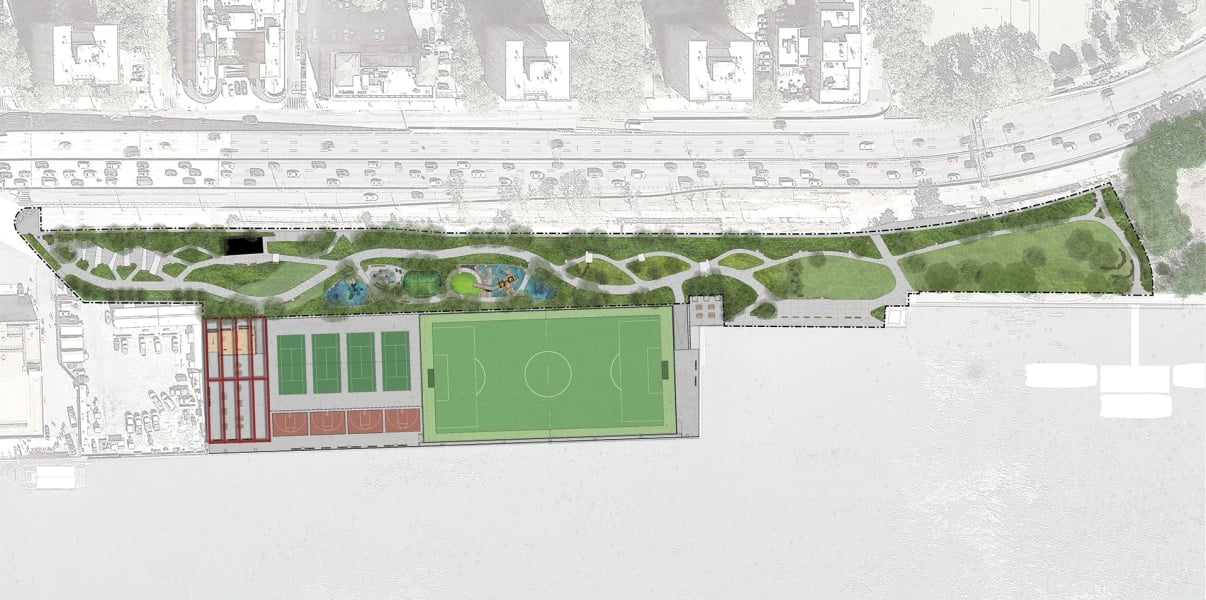 The Project to Date
The revitalization of Pier 42 began in 2012, spearheaded by LMDC, an organization created in the aftermath of September 11 to coordinate the revitalization and rebuilding of Lower Manhattan. With funding from the US Department of Housing and Urban Development (HUD), LMDC partnered with NYC Parks to envision, design, and implement improvements at the pier. Pier 42 had been the site of an underused parking lot and an abandoned and decaying industrial/warehouse pier no longer being used by the City. The warehouse was a visible symbol of blight and decay, blocking public access to the waterfront.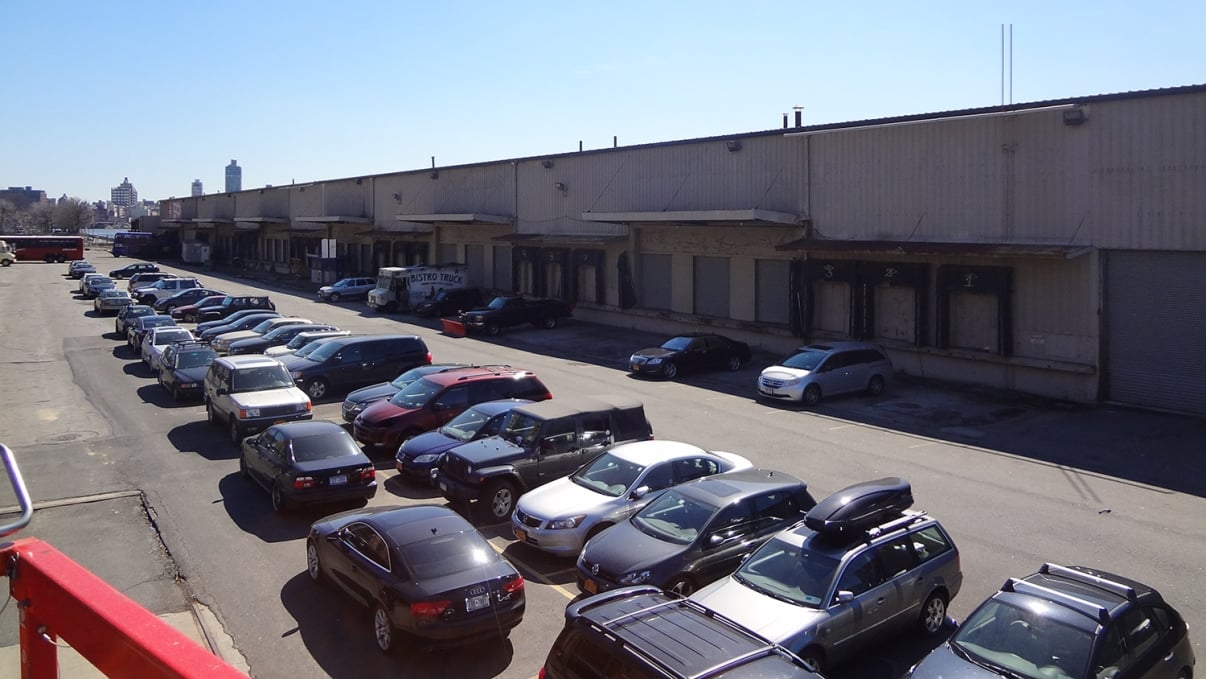 The effort that began in 2012 included extensive community outreach, which resulted in the development of the Pier 42 Master Plan, which was completed in 2014 and provided a long-term vision for the transformation of the pier.
The plan envisions a passive space that adds ecological value and habitat, as well as features like lawns and landscaping, a playground, benches, a multipurpose space, and groves of plantings.
The project includes the following phases:
Master Plan, Phase 1A (complete): Abatement of hazardous materials and removal of existing vacant shed on the pier, with preservation of five structural steel bays.
Master Plan, Phase 1B (in progress): Bulkhead repair and construction of permanent upland park including an entry garden, walking paths, a playground, a comfort station and additional landscaping. The park will be complete in 2023.
Pier 42 Deck (in progress): In 2019, NYC Parks announced plans to create public access and recreational amenities on the Pier 42 Deck. NYCEDC will execute this work, including basketball and tennis courts, a soccer field, picnic tables, and benches for recreation during the construction of the East Side Coastal Resiliency Project. This project, to be complete in Summer 2022, does not preclude the long-term Master Plan vision for the pier deck.
When complete, Pier 42 will be a waterfront park and open space benefiting the local community, nearby residents, and all of Lower Manhattan.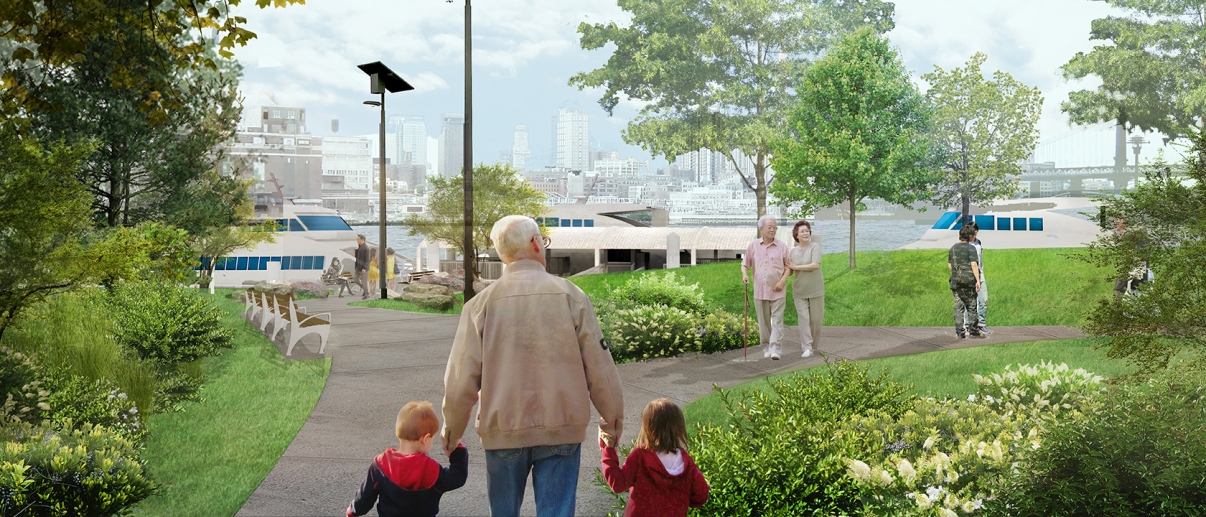 Contact Us
For inquiries regarding construction, please contact Rick Fogarty (Community Outreach Manager) at 347-334-8153 or
For general inquiries, please contact Diana Switaj, NYCEDC Government and Community Relations
This project is made possible by a grant from the Lower Manhattan Development Corporation, which is funded through the Community Development Block Grants from the US Department of Housing and Urban Development.
Kathy Hochul, Governor, New York State; Eric Adams, Mayor, City of New York; Holly Leicht, Chair, and Daniel Ciniello, President, Lower Manhattan Development Corporation.