Finance Solutions
Whatever your sector or need, we have finance solutions to help you thrive.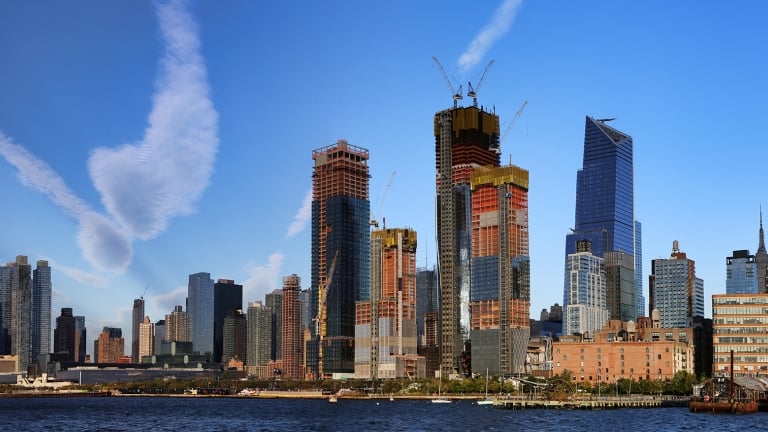 Customized Solutions
Whether you're looking to expand or relocate your business in NYC or you're about to undertake a large capital project, NYCEDC offers a unique, broad-based impact investment platform to meet your needs, including:
Discretionary tax benefits and tax-exempt financing
Catalytic investment capital in the form of debt, credit enhancements, and other hybrid instruments
Advisory services to our internal teams and external stakeholders on a range of strategic financial topics
The Strategic Investments Group (SIG) at NYCEDC negotiates deal structures and provides opportunities to foster growth across a variety of sectors, including industrial, technology, life sciences, nonprofit, infrastructure and energy, and certain commercial and retail activities.
Incentives
SIG's incentives offering has expanded to include more diverse real estate projects in areas that need it most. SIG manages a suite of incentive tools to lower real estate project costs and unlock affordable capital through a mix of discretionary tax benefits, low-cost financing, and tax credits.
Incentives programs include:
Discretionary tax benefits: New York City Industrial Development Agency offers developers, tenants, and building owners savings through property, mortgage, and sales tax reductions—including incentives for grocery retail in neighborhoods lacking access to fresh food. Learn more about these benefits through the FRESH and ASTEP programs.
Low-cost financing: Build NYC Resource Corporation (Build NYC) is NYC's most versatile tax-exempt and taxable bond financing authority, offering benefits to 501 (c)3 organizations along with exempt facilities, including energy and infrastructure.
Tax credits: Through the NYC Neighborhood Capital Corporation (NYCNCC), New Markets Tax Credits (NMTCs) facilitate investment in low-income communities by providing flexible loans for impactful job-generating real estate developments.
Funds Portfolio
SIG manages a $180M+ aggregate fund portfolio that invests across the real estate, venture capital, energy, and infrastructure asset classes. SIG's portfolio expands opportunity and enriches NYC's economy by improving access to finance for underserved groups and catalytic investment capital to strategic sectors. Ultimately, SIG seeks blended financial, social, and environmental returns on investments.
SIG funds:
The Industrial Development Loan Fund provides discounted, subordinate loans to industrial-related real estate projects to catalyze investment in new and/or renovated industrial real estate and create quality jobs in NYC.
The Not-for-Profit Loan Fund provides discounted loans to nonprofits, bridging funding gaps related to capital projects.
The Early Stage Life Sciences Fund 1 & II offers impact-oriented venture capital for early-stage, NYC-based life sciences companies focused on research and development.
The LifeSci Expansion Fund is designed to support high-growth ventures with upfront capital to facilitate development of dedicated life sciences space in NYC.
The Emerging Developer Loan Fund provides discounted loans to emerging M/W/D/BE developers, working on NYC-based real estate projects including mixed-income housing, mixed-use, industrial, and commercial projects.
The Neighborhood Credit Fund or WE Growth offers below-market loans and lines of credit to small local businesses for use toward tenant improvements and equipment purchases.
WE Venture offers impact-oriented venture capital for early-stage, NYC-based technology startups founded by underrepresented groups.
WE Fund Credit provides a flexible line of credit for MWBE entrepreneurs to grow their businesses in NYC.
Advisory Services
SIG advises internal partners and engages external stakeholders on a range of strategic and financial topics.
Advisory services include:
Investment structuring guidance to support internal partners with financial due diligence and partnership evaluation on strategic initiatives, including LifeSci NYC and Cyber NYC. SIG also provides financial technical assistance to target organizations (as lenders and investors) throughout the underwriting and investment process.
Market research capabilities. Leveraging SIG's unique insight into emerging financial opportunities in the city, SIG engages with internal and external stakeholders to identify key industries and trends such as AI, opportunity zones, prop tech, mobility as a service, and talent financing.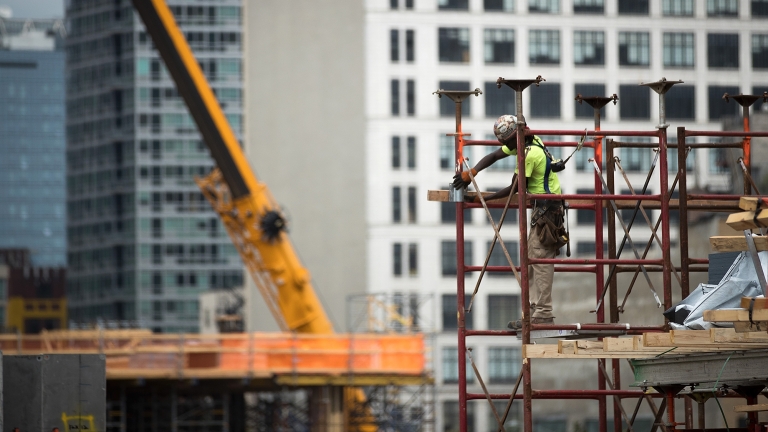 Strategic Investments Group
Learn how SIG can take your business to the next level in NYC.
Learn More
Explore Finance Solutions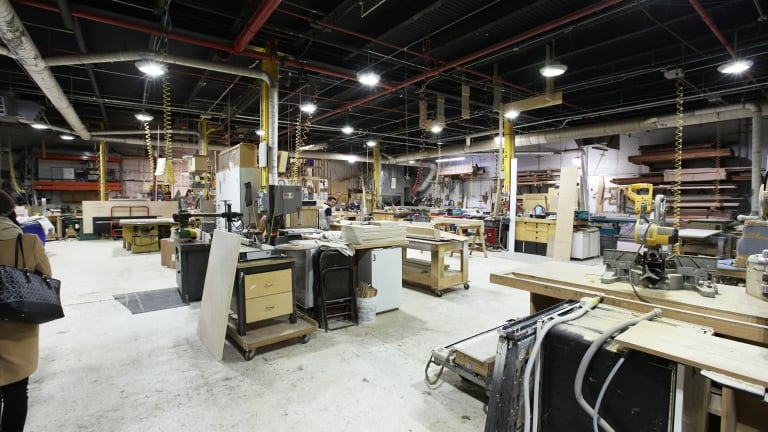 Business Incentives Guide
NYCEDC offers a variety of financial incentives and programs to help reduce the costs of expansion, relocation, and capital improvements.
Learn More