The Hudson Yards initiative is transforming 360 acres of underutilized land on the far west side of Manhattan into a holistic, mixed-use destination—supporting everything from modern office spaces to residences and retail.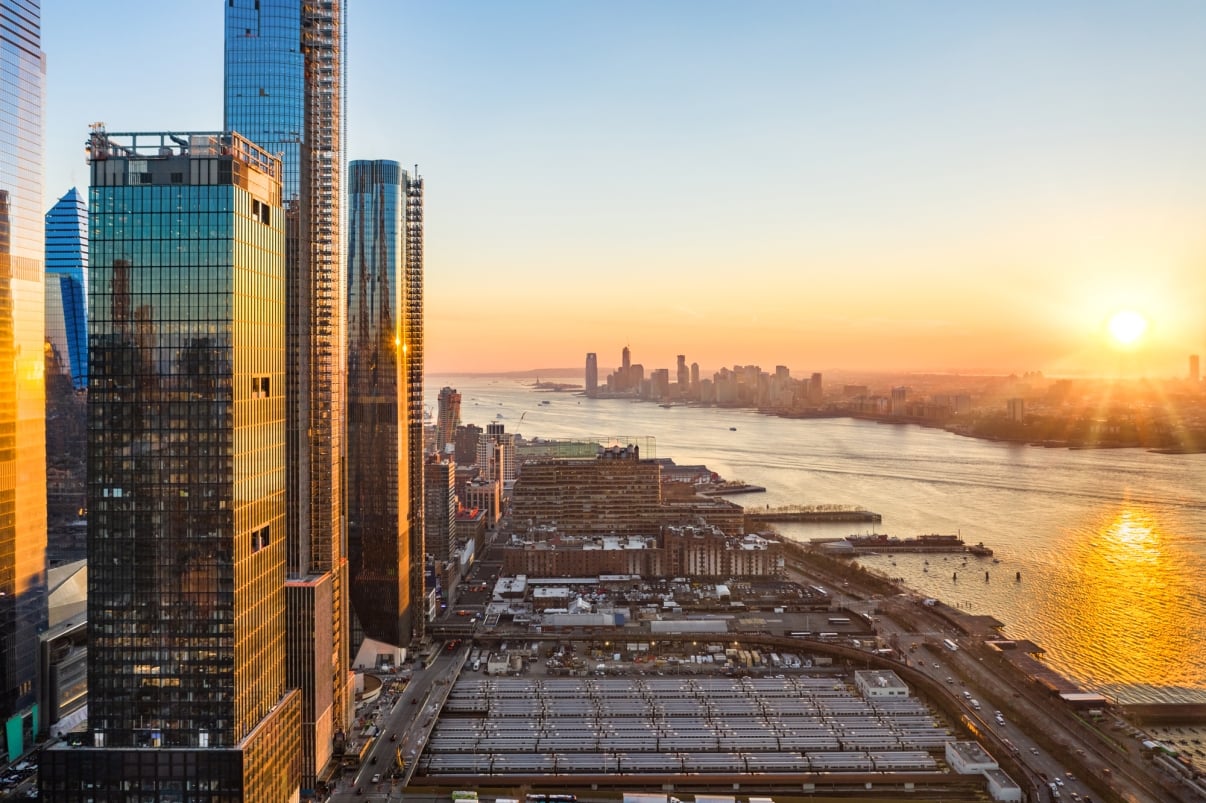 In a convenient location, with direct transportation options, waterfront views, and access to cultural capital, Hudson Yards is ideally situated for economic development. 
Key Benefits
A Connected Commute: Walking distance from Penn Station and the Port Authority Bus Terminal, it also offers easy access from major highways, tunnels, and bridges.  
Access to City Favorites: Located near tourist attractions like Times Square and the High Line makes it a popular area for hotel developers and hospitality projects.  
A Welcoming Home: Surrounded by established residential neighborhoods, including West Chelsea and Hell's Kitchen, it's becoming an increasingly desirable place to live. More than 5,600 apartments have been constructed in Hudson Yards since 2005.
By the Numbers
3M
The amount of existing square feet of commercial office space at Hudson Yards.
Off to the Office
Boasting more than 3 million square feet of existing commercial office space—and close to 14 million total by 2022—the office market in this area is extensive. It's currently home to many Fortune 500 companies, ranging from Tapestry and -BCG to WarnerMedia. Together, the private and public sectors are working to facilitate a vibrant, mixed-use community for New Yorkers.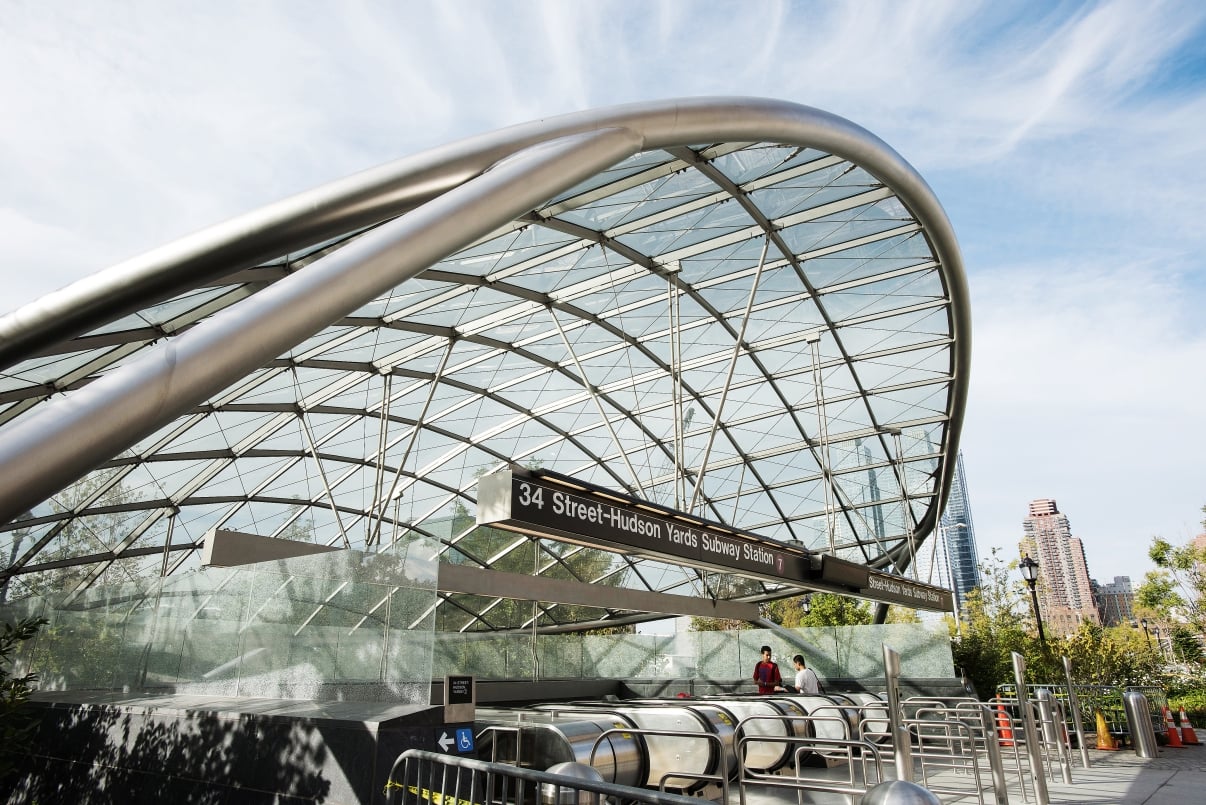 Shops and Shoppers 
Hudson Yards' has over 200 retail stores and myriad dining options including all-day market Mercado Little Spain.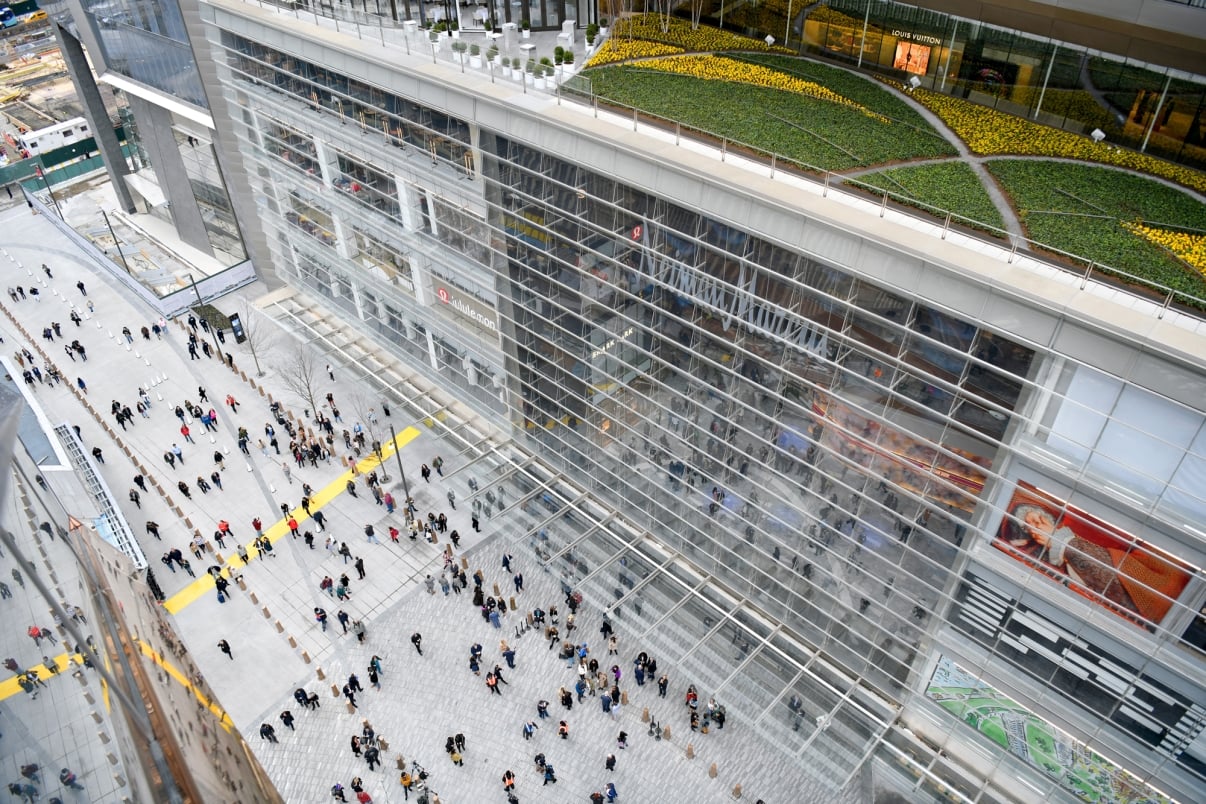 To learn about the Hudson Yards program, or NYCIDA, call 212.312.3600 or send an email to the following address.