Strategic Investments Group
Enabling equitable, sustainable prosperity powered by innovative market-based solutions.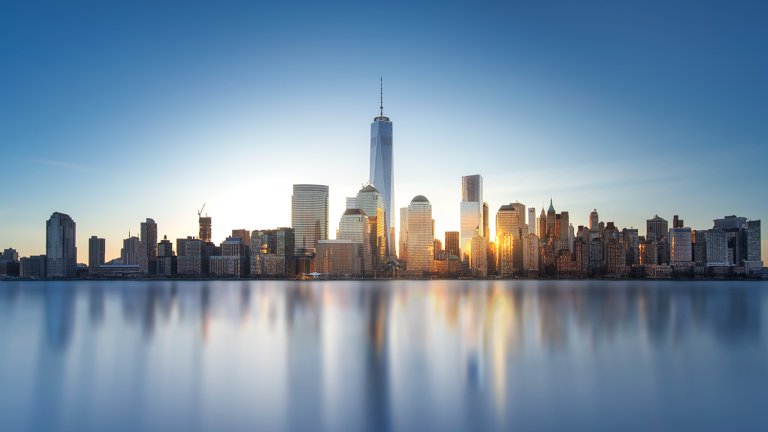 The Strategic Investments Group (SIG) structures impact investments to drive inclusive economic development in New York City by unlocking access to capital, mobilizing private investment, and supporting the growth of strategic sectors.
SIG's guiding principles include:
Expand opportunity: Prioritize investments that promote workforce development and economic mobility
Develop physical infrastructure: Support specific neighborhoods and place-based growth
Improve capital access: Enhance access to flexible capital for underserved groups
Grow emerging industries: To diversify the economy and foster innovation
Drive climate action: Invest in clean energy projects, clean technology, and resilient infrastructure   
 
SIG has two primary divisions: Incentives and Funds & Advisory. Both divisions have multiple programs that sit within them. See below for additional detail.
Incentives
SIG's incentives offerings support diverse real estate projects across New York City. SIG manages a suite of incentive tools to lower real estate project costs and unlock affordable capital through a mix of discretionary tax benefits, low-cost financing, and tax credits.
SIG's three incentives programs include the provision of:
Discretionary tax benefits: New York City Industrial Development Agency offers developers, tenants, and building owners savings through property, mortgage, and sales tax reductions. This includes incentives for grocery retail in neighborhoods lacking access to fresh food through the FRESH program. It also includes the Manhattan Commercial Revitalization (M-CORE) program, to support transformative renovations of office buildings located in Manhattan south of 59th Street.
Low-cost financing: Build NYC Resource Corporation (Build NYC) is NYC's most versatile tax-exempt and taxable bond financing authority, offering benefits to 501(c)3 organizations along with exempt facilities.
Tax credits: Through the NYC Neighborhood Capital Corporation (NYCNCC), New Markets Tax Credits (NMTCs) facilitate investment in low-income and/ or distressed communities for impactful, job-generating real estate developments. 
 
Funds & Advisory
SIG currently has the following active funds:
LifeSci Expansion Fund lends to high-growth ventures to support the build-out of dedicated life sciences space in New York City.
Industrial Development Loan Fund provides discounted, subordinate loans to industrial-related real estate projects to catalyze investment in new and/or renovated industrial real estate and create quality jobs in NYC.
SIG is in the process of developing multiple, additional fund offerings:
Emerging Developer Loan Fund II provides loans to emerging developers and BIPOC developers working on New York City-based real estate projects including mixed-income housing, mixed-use, industrial, and commercial projects. View the RFP here.
NYC Catalyst Fund provides capital to third party fund managers who are generating competitive financial returns while investing in impact areas that align with NYCEDC mission. View the RFA here.
Cannabis NYC Loan Fund provides loans to licensed cannabis businesses, operated by social and economic equity applicants, in New York City.
SIG's legacy funds include:
Not-for-Profit Loan Fund provided discounted loans to selected not-for-profit organizations, bridging funding gaps related to capital projects.
Early-Stage Life Sciences Funds I & II offered impact-oriented venture capital for early-stage, NYC-based life sciences companies focused on research and development.
Emerging Developer Loan Fund I provided discounted loans to emerging M/W/D/BE developers working on NYC-based real estate projects including mixed-income housing, mixed-use, industrial, and commercial projects.
Neighborhood Credit Fund offered below-market loans and lines of credit to small local businesses in NYC to help fund business expansion and to create new employment opportunities.
WE Venture offered impact-oriented venture capital for early-stage, NYC-based technology startups founded by underrepresented groups.
WE Crowd provided flexible credit for MWBE entrepreneurs to grow their businesses in NYC.
COVID-19 Hospital Loan Fund offered concessionary loans to NYC-based safety net hospitals during COVID-19 for surge in staffing and operating needs related to the pandemic.
In addition to making investments, SIG advises internal and external partners on a range of strategic and financial topics. Core advisory services include support around partnership evaluation, due diligence, financial analysis, and investment structuring guidance.
SIG also provides technical assistance to organizations whom it is considering for investment, throughout the underwriting and investment process. This type of advisory work has led to funds that have been launched in partnership with financial institutions, non-profits, and other governmental agencies.