By the Numbers
$100K
Available exemptions for City and State sales tax that may be waived on eligible expenses.
The ASTEP Advantage
The Accelerated Sales Tax Exemption Program (ASTEP) provides tax exemptions to Industrial, manufacturing, commercial, and food retail businesses looking to construct or renovate space in underserved communities of NYC.
The tax exemptions help businesses save on building, construction, equipment, furnishings, and renovation materials.
You Should Apply for ASTEP if You're a…
Food Retail Business
Your grocery or food retail store is located in an underserved community and you plan to make improvements, such as:
Stock low-sodium canned goods and canned fruit in 100% juice
Offer healthier snacks, sandwiches, and meal combos
Display water and low-calorie drinks at eye level
Offer fruits and vegetables at the front of the store
Increase refrigerated cases for fresh food and/or produce
Accept electronic benefits transfer (EBT) cards
Industrial, Manufacturing or Commercial Business
Your business:
Is a commercial (non-retail) or industrial, manufacturing business
Is making improvements to its space
Earns less than $10M in annual revenue
Program Structure
Work must begin within one year of signing a sales tax exemption benefit agreement with NYCIDA and the sales tax exemption will expire no later than two years from the date of the agreement
The environmental condition of the project site and the company's insurance coverage must be satisfactory to NYCIDA prior to closing
Approved companies who wish to have their contractor make sales-tax exempt purchases will need to submit additional background information pertaining to their contractor
The application process has a non-refundable fee of $500 for companies that appear qualified to progress to the application stage, in addition to a minimal closing fee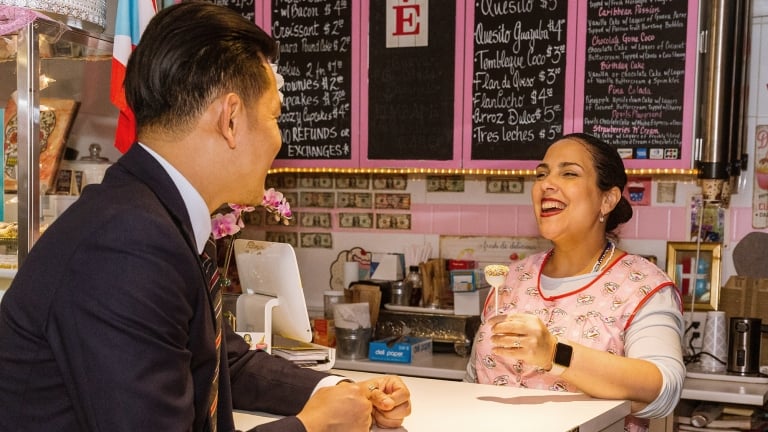 Doing Business in NYC
Explore business programs, financial solutions, and other opportunities to make the most of doing business in NYC.
Learn More