NYCEDC Fellowship Program FAQs
Frequently Asked Questions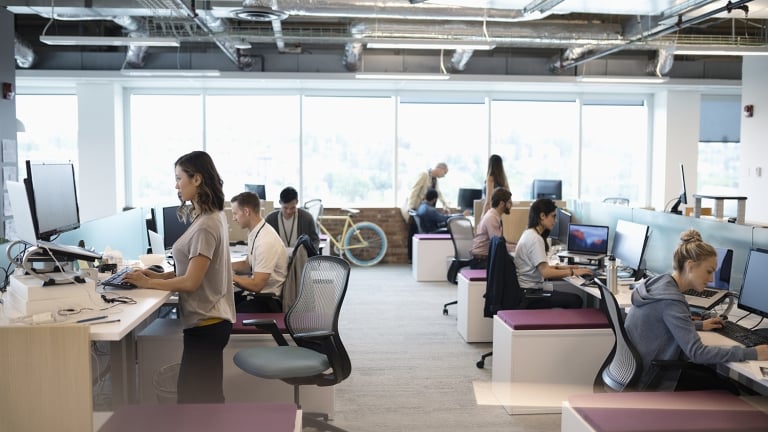 General
Are the FIRE Fellows provided compensation and benefits during the program?       
Yes. Fellows receive an annual salary of $70,000 and benefits including a company-paid 401(a) defined contribution plan; 457(b) tax-advantaged retirement savings plans; medical, dental and vision benefits; paid time off; and other perks.
What are the date and time requirements for this program?       
The Fellowship will start January 8, 2024, and end on April 30, 2025. Fellows are expected to work full-time Monday through Friday, i.e., 35 hours a week.
Do I need to have a real estate degree or experience in real estate to apply?       
No. All majors and backgrounds are welcome to apply to this fellowship.
What is the FIRE Fellowship Program looking for in applicants?       
Apart from general eligibility, we are looking for:
Demonstrated enthusiasm for the mission of NYCEDC and interest in a real estate development related career path
Proven ability in using database and presentation tools, including Excel, PowerPoint, and Word
Demonstrated interpersonal, written, and verbal communication skills
Strong research and analytical skills
Detail-oriented, organized and proactive, with the ability to handle competing priorities and manage deadlines
Proven ability to work in collaborative, cross-functional teams
What work will the Fellows do?  
Due to the rotational structure of this program, your work will vary from department to department.
In Asset Management you'll observe the planning, leasing, and management of our various property types (including industrial, commercial, and waterfront assets) by supporting lease administration, tenant relations, property management, and business development initiatives.
In Neighborhood Strategies you'll work alongside our internal teams and external local stakeholders to ensure that our place-based projects respond to community needs.
In Real Estate Transactional Services, you'll help execute complex real estate transactions by conducting financial and feasibility analyses, drafting proposal requests, and witnessing the negotiation process.
In the Strategic Investments Group, you'll learn about our diversified fund portfolio of impact investment and venture capital programs that incentivize businesses to make NYC their home.
Is there a housing stipend?       
No. We do not offer a housing stipend.
Eligibility
What are the eligibility requirements for fellows?  
Applicants must be recent graduates (within 1-2 years) of a CUNY or SUNY undergraduate program and have 1-2 years of professional work experience. That work experience can consist of internships and/or full-time positions. Applicants must also be able to work full-time (35 hours per week) at NYCEDC's offices for the entirety of the 16-month program.
If I'm an alumnus from a CUNY or SUNY associate's program and am currently enrolled in an undergraduate degree program, can I be eligible?  
Yes. We will accept applications from candidates who completed an associate's program. However, you must be enrolled or have completed your additional bachelor's degree at a CUNY or SUNY university.
If I'm an alumnus of a CUNY or SUNY undergraduate program but am currently enrolled in a master's program (at a CUNY/SUNY school or elsewhere), am I still eligible?     
No. We will not be accepting applications from candidates who have completed or are pursuing a Master's degree.
Are international applicants eligible to apply?     
The program requires that you are either a US citizen, a permanent resident (i.e., holder of a green card), a DACA recipient, have TPS, or have a visa that allows you to complete the fellowship without sponsorship.
Are current NYCEDC employees eligible for the FIRE Fellowship?     
No. We are not accepting applications from current NYCEDC employees at this time.
Application Process
What application materials are required?    
A complete application consists of:
Resume
Cover letter
Two letters of recommendation, one of which must be from a professional reference
For your cover letter be sure to answer the following questions:
What about NYCEDC's mission excites you the most?
Why do you think the FIRE Fellowship Program is the best next step for your career?
What past experiences would set you apart from other candidates?
What impact would you be looking to make for New York City?
Note: Incomplete applications will not be considered.
Do my letters of recommendation have to be from a previous employer?    
While references that can speak to your professional skills in your area of expertise are extremely helpful to us in evaluating your application, any reference that can speak to your interest in the real estate industry, your work ethic, initiative, creativity, related skills, and/or other skills that are relevant to how you may perform in a fellowship, is a useful addition to your application. We will accept references from work supervisors as well as professors and/or academic advisors. Personal references (I.e., family members or friends) will not be accepted.
What if I need extra time (beyond the application deadline) to have my letters of recommendation submitted?    
While we prefer letters of recommendation to be included in your official application, we understand if references need additional time to complete. If your references request additional time, they should be instructed to send their letters directly to our Talent Acquisition team via email at [email protected] no later than July 28.
Who will review applications and interview candidates?    
Applications will be reviewed by an internal selection committee consisting of representatives from the Talent Acquisition team and the participating departments.
What is the FIRE Fellowship program selection timeline?
June 1, 2023: Application opens
July 21, 2023: Application closes
August – November 2023: Department interviews
December 2023: Offers extended
January 8, 2024: Program starts
Note: this timeline is subject to change.
Are applicants required to undergo a background check?    
Yes. Accepted candidates need to pass a background check prior to starting the fellowship program.
How many fellows are selected for the program each year?    
For the 2024-2025 program, there will be a total of four fellows selected.
Program Experience
What is the FIRE Fellowship educational component?    
FIRE Fellows will participate in robust educational and professional development programs, including speaker series, mentorship programs, industry events, capstone projects, and more! Fellows will be introduced to topics covering business, real estate, and leadership fundamentals, while enhancing their experience with NYCEDC and the broader NYC real estate community. The specific programming calendar will be shared with Fellows upon start.
Can fellows expect to convert to a full-time position at NYCEDC following the program?    
While full-time placements at NYCEDC are not guaranteed upon program completion, we will work with each fellow at the 15-month mark to determine individual career goals and initiate the interview process for relevant NYCEDC openings at that time.
Where can I direct additional questions?    
Please reach out to the Talent Acquisition team at [email protected] with additional questions. We will do our best to answer each inquiry within one week.
For more information, future opportunities, career events, and more