Press Release
NYCEDC Launches Venture Access Alliance that Aims to Build a Tech Ecosystem that Reflects and Leverages NYC's Diversity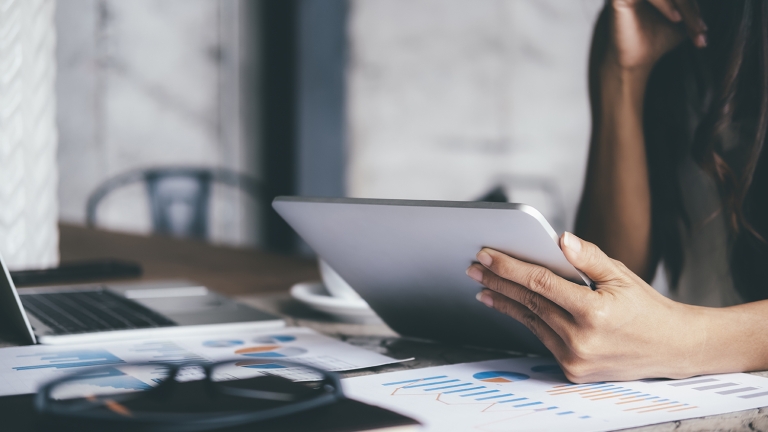 Over 70 Leading Venture Investors Join NYCEDC to Increase Diversity and Inclusion Within the Growing NYC Tech Industry
The Alliance Builds on Mayor Adams' Blueprint for NYC's Economic Recovery by Helping Diverse Entrepreneurs Gain Greater Access to Capital
NEW YORK, NY—New York City Economic Development Corporation (NYCEDC) today announced the launch of the Venture Access Alliance, a coalition of more than 70 New York City startup investors whose goal and mission will be to continue to increase diversity in the city's tech and venture ecosystem. The Alliance will achieve this by working to develop diverse workforces, sourcing deals from Black, Indigenous, People of Color (BIPOC) and female founders, rethinking due diligence practices, tracking improvement in diversity data each year, and directly mentoring founders.
The Alliance is co-chaired by Fred Wilson of Union Square Ventures and Jarrid Tingle of Harlem Capital Partners in partnership with the Ford Foundation, Annenberg Foundation, and Tech:NYC. More than 70 venture capital firms have joined the Alliance as founding members, representing a range of small, medium-sized, and large investment firms with operations in New York City.
"New York City is a 21st-century city and a national leader in innovative technology. Just this week, we launched the MyCity Business portal, an exciting application of artificial intelligence to help grow businesses and create economic opportunities for New Yorkers," said New York City Mayor Eric Adams. "EDC's new Venture Access Alliance is all about tapping New York City's talent and diversity and connecting them with our tech industry. New York City is open for business!"
"New York City is on pace to become the single most important tech ecosystem in the world. To reach our full potential, however, we must make the most of our greatest asset, our people, and that means investing in founders and companies that reflect all of New York City's diversity," said New York City Deputy Mayor for Economic & Workforce Development Maria Torres-Springer. "The Venture Access Alliance will accelerate this crucially important work by convening venture capitalists who understand the full meaning of the word equity and that an updated way of operating is fundamental to their long-term success and the success of tech in New York."
"New York City is committed to building an equitable tech and venture capital ecosystem that reflects the diversity of New Yorkers throughout the five boroughs," said NYCEDC President & CEO Andrew Kimball. "We are thrilled to continue building upon our Venture Access work which began with the Founder Fellowship to support underrepresented NYC tech founders, and today announce a new coalition of investors who we will work with to increase equity and inclusion in the startup value chain to spark new economic growth and expand opportunities for all New Yorkers."
"As the city's venture capital community grows, we must remain committed to shaping the next generation of venture and technology leaders, while focusing on diversity and increasing capital for all. The Venture Access Alliance will ensure that investors utilize capital to improve diversity and uplift traditionally underserved communities with high potential for growth. We are grateful to all of the partners that made this Alliance possible and excited to continue to support underrepresented startup firms and ensure they thrive in New York City," said Jarrid Tingle, Venture Access Alliance Co-Chair & Partner, Harlem Capital Partners.
"New York City is a global leader in tech innovation and through the development of the Venture Access Alliance we will serve as a model to building a more equitable and inclusive ecosystem. Diversity is one of this city's greatest strengths, and it should be reflected adequately in our business landscape and technology ecosystem. Through the Alliance, the investment community is committing to work together with the city to diversifying capital access through the startup value chain is inspiring and we are looking forward to the lasting impact the Alliance has on the NYC technology and venture communities," said Fred Wilson, Venture Access Alliance Co-Chair & Partner, Union Square Ventures.
The Alliance was born to encourage venture capital firms to set ambitious yet achievable goals for increasing diversity in their teams and in the companies they fund. Working together, investors can make a difference that will have a lasting impact on the city's venture and tech community, unlock even higher rewards for diverse and underrepresented founders, and foster an environment of inclusion. The Alliance is centered around:
Tracking Diversity: The Alliance collects data on diversity in New York City's venture industry and publishes a report with best practices and benchmarks for startup investors.
Setting Targets: The Alliance sets ambitious yet feasible targets to improve diversity among New York City venture investments and decision-makers.
Committing to Action: The Alliance commits investors to develop, fund, and implement actions and collaborative programs that work toward the diversity targets in New York City.
View the full list of Venture Capital firms who enrolled in the Venture Access Alliance here.
"The launch of the Venture Access Alliance represents a true collaboration to ensure there is equal access to opportunities in the tech and financial sectors throughout our great cities of Los Angeles and New York," said Cinny Kennard, Executive Director, Annenberg Foundation. "Building a strong, sustainable economy isn't possible if venture capital, tech jobs, and entrepreneurship are only attainable for a privileged few. PledgeLA has worked to reverse that course in Los Angeles, and we know that the VAA will do the same in New York."
"New York City has long been a laboratory for new ideas, with its diversity being the cornerstone of innovation and progress. The Venture Access Alliance aims not only to support a diverse pipeline of talent for tech startups, but to empower the next generation of innovators, ensuring that they have access to capital and opportunities to thrive," said Ford Foundation Head of Mission Investments Roy Swan. "Together, we're not just investing in businesses; we're investing in a brighter, more inclusive future for New Yorkers."
"New York's tech ecosystem has long stood out for its more diverse talent pool compared to other major tech hubs, but there is still work to do to ensure that tech talent reflects the diversity of New York City overall," said Julie Samuels, President & Executive Director, Tech:NYC. "As venture capital firms continue flocking to the city to be in proximity to homegrown startups, the Venture Access Alliance is a key step to attracting and retaining diverse tech founders ready to build and scale their businesses right here in New York. Tech:NYC is proud to support this initiative to help get more capital into the hands of underrepresented startup founders — a win for all New Yorkers."
"The Citi Impact Fund seeks opportunities to reduce the persistent gap in venture capital investments in companies with underrepresented founders, with three-quarters of the companies in our portfolio founded or co-founded by people of color and/or women. Joining the Venture Access Alliance helps advance our mission of supporting innovative, systems-changing companies, and we look forward to continuing to play a part in reducing inequities in the venture ecosystem here in New York City," said Edward Skyler, Head of Enterprise Services & Public Affairs, Citi.
"Expanding access to employment and opportunity in the tech and venture industries for historically excluded communities is not only important for our equity goals as a City, but also to improve the industries themselves. The inclusion of diverse perspectives, backgrounds, and lived experiences in the tech and venture sectors is critical for creative problem-solving, addressing opportunity gaps, and uplifting disinvested communities. I'm pleased to see EDC's commitment and investment in this space through the launch of the Venture Access Alliance, from collecting and publishing data, to creating connections and mentorship opportunities. I'm looking forward to seeing the positive impacts the program will create for our communities," said Council Member Jennifer Gutierrez.
"As Chair of the Committee on Economic Development I am excited to see the launch of theVenture Access Alliance which will work to increase diversity in our city's tech and venture ecosystem. Thank you to the alliance's co-chairs and partners Fred Wilson, Jarrid Tingle, the Ford Foundation, the Annenberg Foundation, Tech:NYC, and the NYCEDC for your initiative to ensure our growing tech industry is equitable and inclusive of all New Yorkers. I look forward to seeing the work of this alliance bolster our local emerging life science and tech industries," said Council Member Amanda Farías.
"Queens and New York City as a whole has immense potential to become the globe's greatest technology and innovation hub. But we cannot realize that mission if we're not correcting disturbing demographic inequities in the tech industry that severely limit our city's ability to grow our innovation sector," said Queens Borough President Donovan Richards Jr. "That's why I traveled to Nigeria this summer to learn from a nation that's created those pipelines between communities of color and the tech industry, and that's why I'm excited to see NYC EDC launch the Venture Access Alliance. This is the kind of work our city must be doing to leverage our diversity, foster innovation, create jobs and ultimately help our residents build wealth." 
NYCEDC also released the report, "Diversity in Venture Capital: Challenges and Opportunities for New York City," which examines the state of diversity in New York City compared to other venture hubs and national estimates, from leadership and workforces to company funding. The report provides insights on the many ways that venture capitalists and company founders can connect with each other and harness one of the city's superpowers: the diversity of its entrepreneurs and workers. It offers benchmark data about diversity in the industry as well as best practices and resources for the city's venture capital community to improve the diversity of their workforces and the companies they fund.
Key Findings from the report show that funding diverse teams makes business sense. Data shows that Diverse Founding Teams have higher returns when cash is returned to investors. Historically, they have earned a 3.26x median realized multiple when they go public (IPO) or are acquired, compared to a 2.50x realized multiple for White Founding Teams, a 30% increase. Data from Cambridge Associates shows that new and developing fund managers consistently as top performers in the asset class, accounting for 72% of the top 10 returning firms between 2004–2016.
The Alliance builds on Mayor Adams' "Rebuild, Renew, Reinvent: A Blueprint for New York City's Economic Recovery," which prioritizes helping diverse entrepreneurs gain greater access to capital. The program is inspired by successful public-private initiatives like PledgeLA, an initiative launched by the Annenberg Foundation and the City of Los Angeles.
New York City is a force in the global tech startup scene and has emerged as the world's second-largest tech ecosystem, with more than 25,000 tech-enabled startups, 1,200 venture capital firms with operations in the city, and more than $28 billion in venture capital invested in local startups last year. Despite these trends, however, venture funding to startups led by minority and women founders still represents a fraction of the more than $230 billion invested in U.S. startups in 2022. Nationally, startups led solely by women founders received about two percent of funding, and startups led by Black and Latinx founders generally receive about three percent of total venture capital raised. PitchBook and Crunchbase research also shows that women represent less than one fifth of investment decision makers in US venture capital firms, and less than two percent are Black investment decision makers.
The Alliance is part of NYCEDC's Venture Access NYC initiative to build a more diverse tech startup ecosystem in New York City. The initiative also includes the Venture Access Founder Fellowship, a program designed to improve access to capital and networks for underrepresented founders across all tech-enabled sectors. The Founder Fellowship has already provided resources to over one hundred New York City-based startup founders. Of the teams selected for the 2023 cohort, more than 69 percent include at least one female founder and approximately 80 percent are led by Black, Latinx, and/or Asian founders. Applications for the 2024 Founder Fellowship cohort are currently open through December 5, 2023.
Learn more about the Venture Access Alliance initiative and how to become a member.
About NYCEDC 
New York City Economic Development Corporation is a mission-driven, nonprofit organization that works for a vibrant, inclusive, and globally competitive economy for all New Yorkers. We take a comprehensive approach, through four main strategies: strengthen confidence in NYC as a great place to do business; grow innovative sectors with a focus on equity; build neighborhoods as places to live, learn, work, and play; and deliver sustainable infrastructure for communities and the city's future economy. To learn more about what we do, visit us on Facebook, Twitter, LinkedIn, and Instagram.