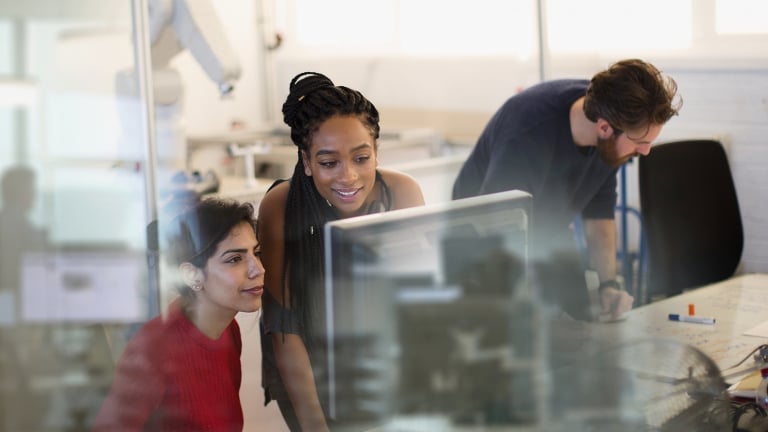 A signature program of NYCEDC's Venture Access NYC initiative and born out of the success of a pilot program at Newlab, the Founder Fellowship is designed to improve access to capital and networks for underrepresented founders across all tech-enabled sectors. Working with five unique startup program operators, the Founder Fellowship is supporting 100 diverse-led startup teams in 2023 across five unique cohorts led by:
Each program operator is providing unique value and offerings to the startups participating in their respective cohorts. All Fellow teams receive:
Individualized work plans to identify key needs and interests
Cohort convenings to discuss challenges and receive business administration support
Connections to capital providers and potential collaborators
Access to mentors and advisor network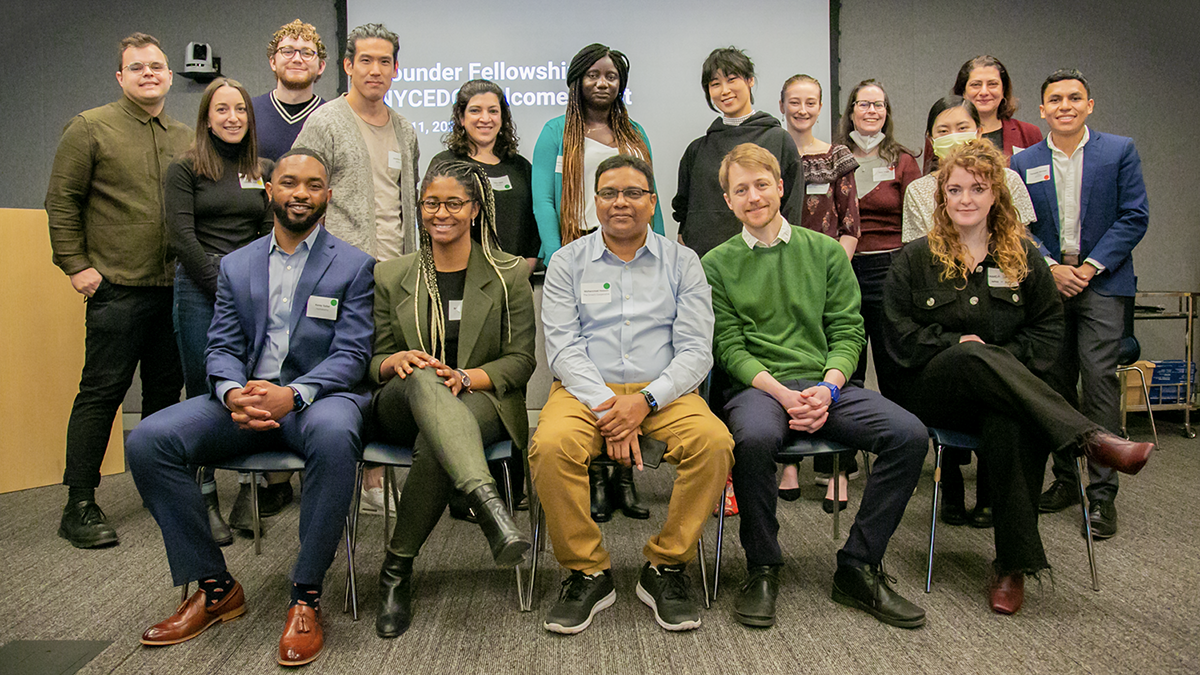 Fellow teams also have access to perks from NYCEDC's startup ecosystem partners, including:
Lex Mundi Pro Bono Foundation, which matches qualified social entrepreneurs with skilled Lex Mundi attorneys for free or low-cost transactional legal support to help grow their organizations and ultimately scale impact.
WeWork, one of the leading global flexible space providers, which provides every Founder Fellowship alum one year of free WeWork All Access to support their continued innovation. WeWork All Access is a monthly membership that provides access to hundreds of WeWork locations across the globe that enables users to choose when and where to work.
Each Fellow team consists of up to two founders of a tech or tech-enabled startup company, with at least one founder residing in New York City. Companies can participate in up to one Fellowship cohort at a time. 
Learn more about the ways NYCEDC is addressing inequities within the startup ecosystem through Venture Access NYC.