Smart Cities
Supporting tech-enabled urban development to solve the most pressing challenges facing NYC and the world.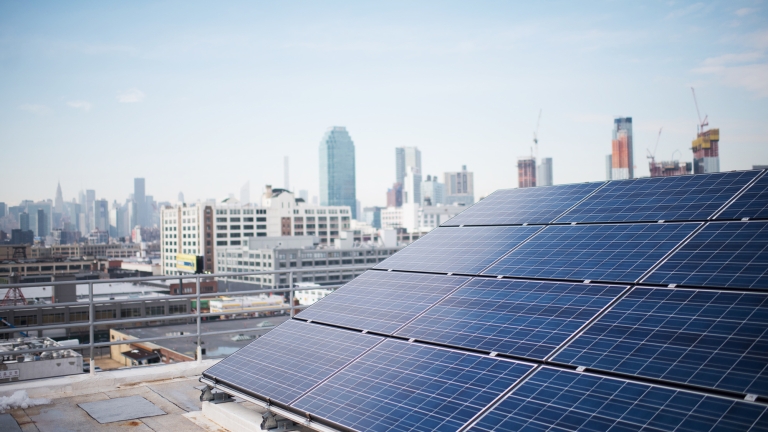 NYCEDC is working every day to make New York City a global model of a smart, sustainable, resilient, and livable city.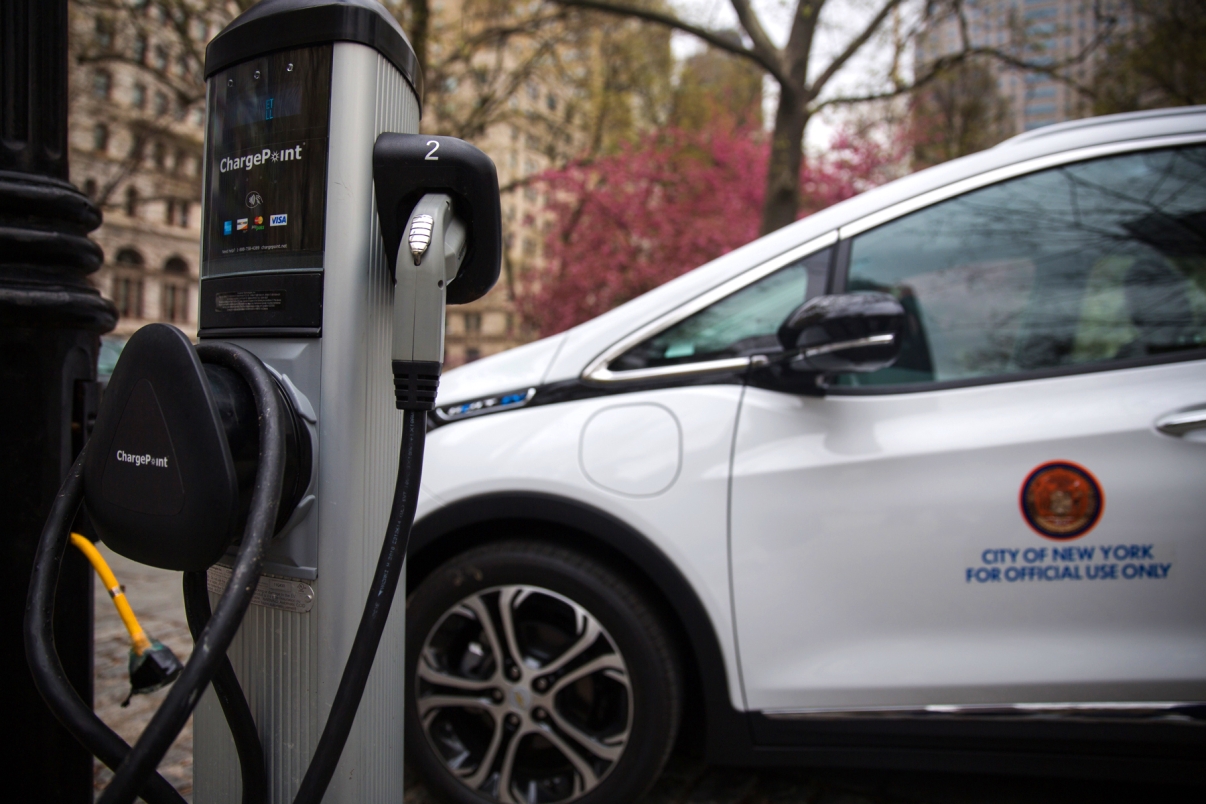 Rising to the Challenge
Rising populations, aging infrastructure, and climate change pose serious challenges for cities across the world. With 70 percent of cities already dealing with the effects of climate change, and a projected 68 percent of the world projected to be living in cities by 2050, smart cities and urban technologies are essential investments for a sustainable and equitable urban future.
By the Numbers
10%
NYC's share of global urban technology venture capital
New York City is ensuring a more sustainable future for New Yorkers through:
By the Numbers
1M+
Number of building across NYC
Through its work in urban innovation and sustainability, NYCEDC is supporting New Yorkers who use advanced technology and innovation to address our most pressing urban challenges, create good-paying jobs, and make our city more livable for all.
The need is critical—NYC has some of the largest infrastructure systems in the world, including public transit, water, waste, and telecommunications. By investing in programs, projects, space, access, resources, and connections across the five boroughs, NYCEDC is leading the charge to improve our city—and the lives of every New Yorker.
By the Numbers
472
Number of subway stations in NYC—the most in the world
Supporting Innovation
It's our mission to ensure that companies have the space and resources they need to source and train talent, conduct and amplify research, connect investors to entrepreneurs, pilot new technologies, and demonstrate solutions.
From small businesses across the five boroughs, to growing companies looking to pilot their technologies, to academic institutions or community groups hoping to gain access to the benefits of the tech economy, NYCEDC is helping organizations and businesses across New York City seize the urban tech future.
NYCEDC provides entrepreneurs with access to partners across academia, nonprofit, for-profit, and city organizations, enhancing access to infrastructure, funding, and support that will:
Bolster NYC's urban tech entrepreneurs and companies.

Reduce cost burden, offer space, provide access, foster collaboration, and build connections.

Ensure that

all

New Yorkers have access to technologies that improve individual lives and strengthen the sustainability and resiliency of communities.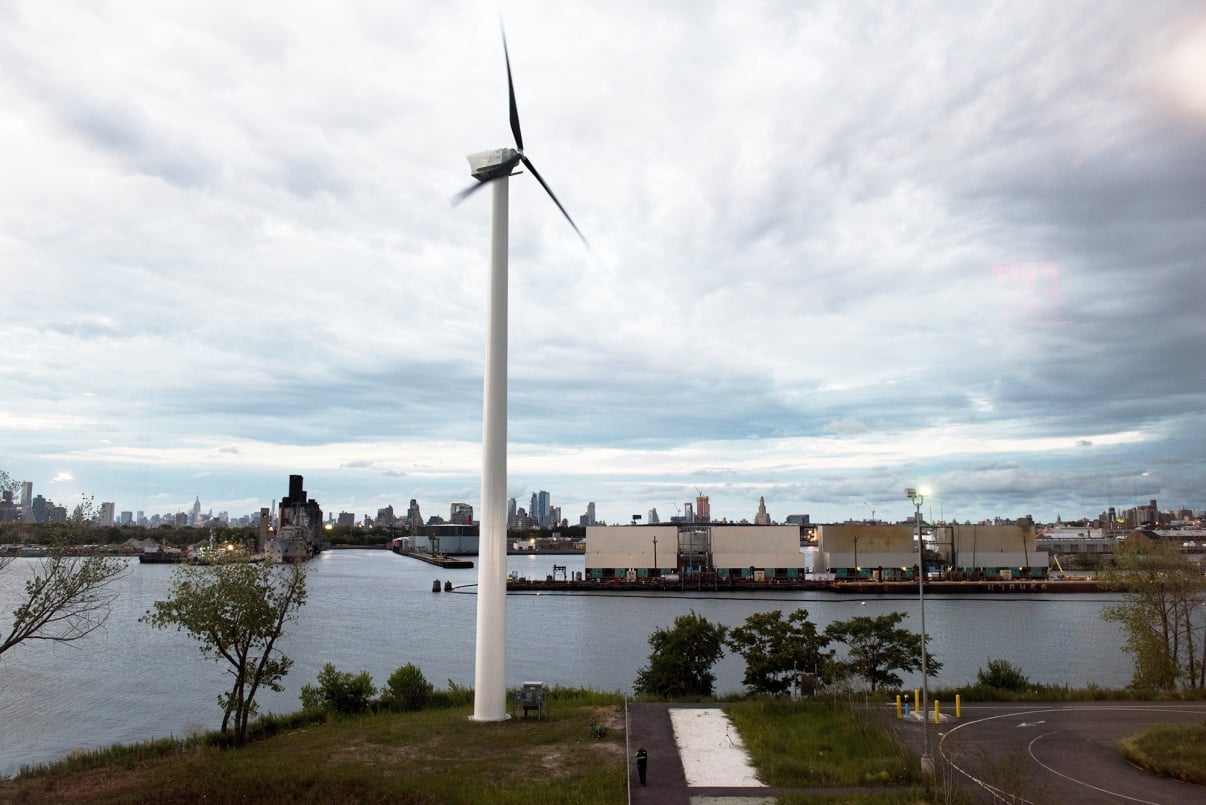 By the Numbers
2K
Jobs supported by the Urbantech Hubs at New Lab and at Company
With 9,000 startups, $70B in total startup valuations and exits each year, and 100+ accelerators, incubators, and co-working spaces, the city is poised to lead the smart cities revolution. NYCEDC is hard at work addressing the needs of today, while preparing for the needs of tomorrow—empowering our resilient and forward-thinking city.
Climate Technology
Climate technology, technology to address the effects of climate change, is one area of focus and growth for the city, including:
City-driven renewable energy projects (e.g., offshore wind) to generate demand for climate tech, create jobs, and lead to private investment
Programs and private funding to support climate tech startups
Challenges and competitions to promote innovative solutions, such as the Clean Neighborhoods Challenge
A growing community of climate tech incubators and accelerators, such as Urban Future Lab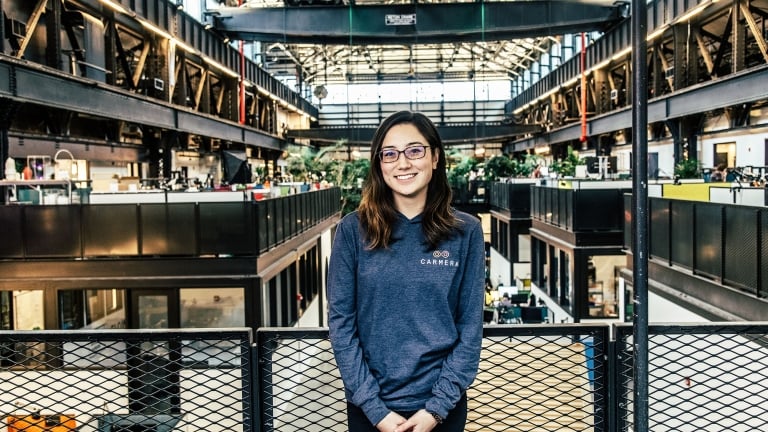 Urbantech NYC
Network-building to create energy, infrastructure, and connectivity improvements in NYC.
Program Highlights:
135K+ SF of available workspace at two hubs, supporting AI, advanced tech, and more.

Engaging the tech community to tackle urban problems through scalable tech solutions.

Building connections and networks for urban tech.

Providing incubator and proof-of-concept support for urban technology entrepreneurs.
New York's thriving urban technology community is a natural byproduct of what happens when you allow diversity, entrepreneurship, and ambition to collide in one of the greatest cities in the world.
Jeff Merritt
Head of Internet of Things (IoT) and Smart Cities at World Economic Forum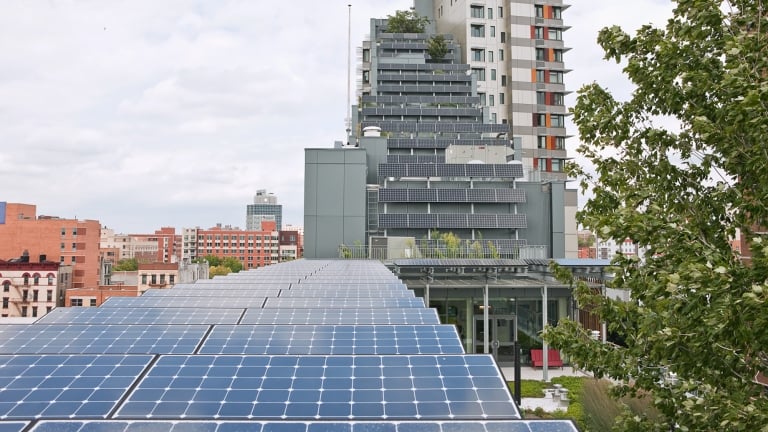 RISE : NYC
Helping NYC small businesses adapt to climate change through innovative technologies.
Learn More
Lower Manhattan Climate Resiliency Study

The City's comprehensive climate change strategy for Lower Manhattan.

Urbantech NYC Digital Brochure

Using tech to solve New York City's most pressing urban challenges.

The Grid Digital Brochure

A partner network for the urban tech community in New York City.