New Industry, New Opportunity
The growing offshore wind (OSW) industry has an important role to play in New York City's move to clean energy over the coming decades. With the city committed to 100-percent clean electricity by 2040 and carbon neutrality by 2050, this requires a shift to renewable energy from many sources. Offshore wind is a vital part of this shift.
Nationally, enough offshore wind will be built in just nine years to power 10 million homes with clean, renewable energy. A new industry will be created in the US to make this happen, with the potential to equitably distribute economic benefits to workers, utility customers, and communities.
By the Numbers
$191M
The City's committed investment in OSW over 15 years.
New York City can lead the way in the growing industry. The City and community and environmental justice leaders have recognized the size and scale of this opportunity and have laid the groundwork to attract offshore wind to NYC, with the City committing to a $191M+ investment over 15 years. Offshore Wind NYC is the plan to seize this opportunity.
The Plan: Equitable Opportunity for a Sustainable Future
Offshore Wind NYC will leverage the city's expertise in maritime infrastructure development, world-class talent base and workforce development system, and capacity for innovation across sectors—all while centering an equity focus as no other global destination has done before.
Three Core Strategies
Sites and Infrastructure: Developing best-in-class infrastructure that will support the construction and operation of 12 GW of offshore wind
Businesses and Workforce: Preparing local workers and businesses to seize upon the opportunities that will be created by infrastructure investments
Research and Innovation: Promoting innovation in offshore wind to ensure that new technologies and approaches are created in New York City
This plan will enable NYC to support offshore wind projects up and down the East Coast. Further, NYC will be able to export innovative technologies and processes to advance OSW projects around the world.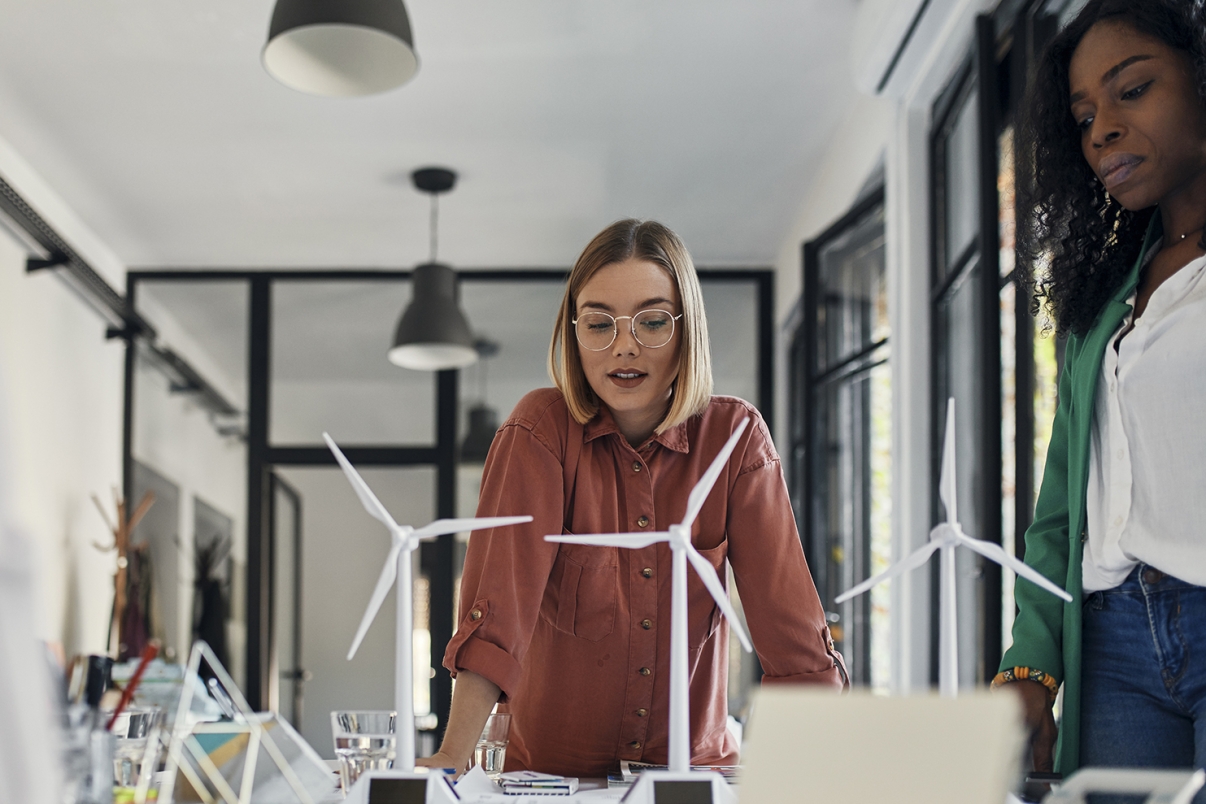 Centering Equity
The plan's equity focus will make NYC the model for growing urban OSW clusters in the United States and for ensuring that the clean energy transition is truly just for all. Offshore Wind NYC will:
By the Numbers
40%
of job and investment benefits will be directed to women, minorities, and environmental justice communities
Transform maritime properties to bring jobs and environmental benefits to historically disadvantaged communities
Enable existing development and business support systems to prepare a diverse pool of talent and entrepreneurs to serve the industry
Attract investment to grow the industry and create good-paying jobs for New Yorkers of all backgrounds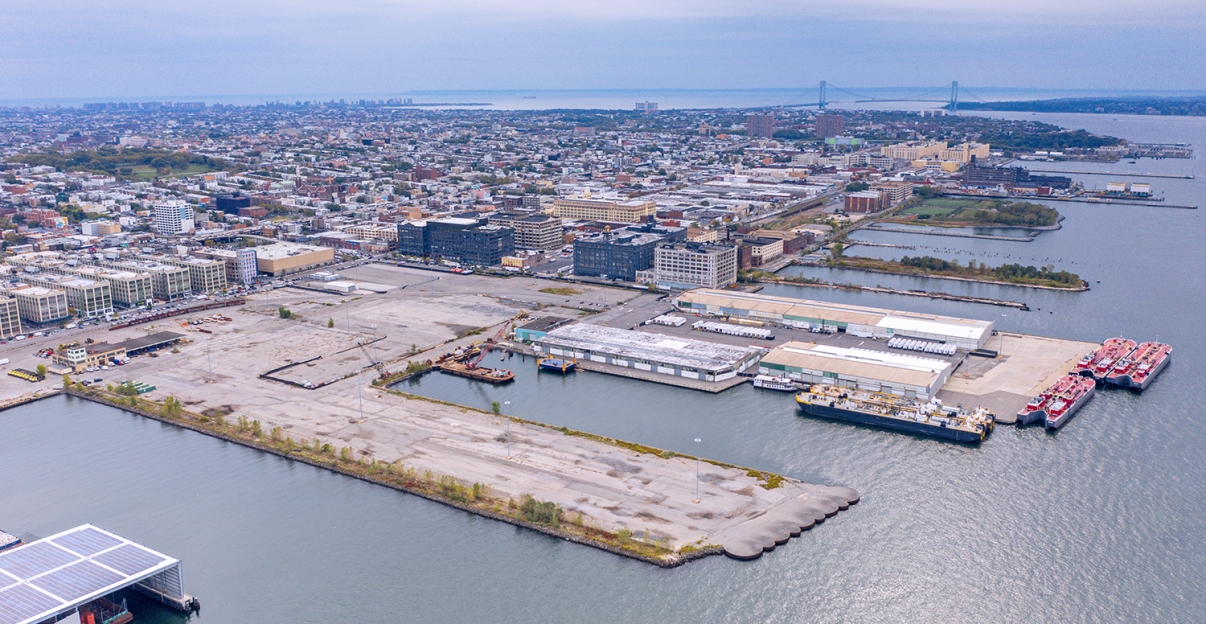 A World-Class OSW Port
In Sunset Park, Brooklyn, NYCEDC and its partners have collaborated to activate the South Brooklyn Marine Terminal (SBMT) into a world-class OSW port, to be operated by Equinor, a global developer of offshore wind power operating the Empire Wind Project. This ensures that a sizeable piece of the burgeoning industry will land in New York City by the mid-2020s.
As part of their operation at SBMT, the Empire Wind Project plans to establish a $5M fund to ensure that low-income populations, people of color, and New Yorkers from environmental justice communities equitably share in the benefits of the industry.
NYC is showing how to embrace offshore wind. By partnering with industry, spurring the supply chain, including staging and assembling these large-scale projects, NYC will be a go-to hub for this exciting new industry.
Siri Kindem
President, Equinor Wind U.S.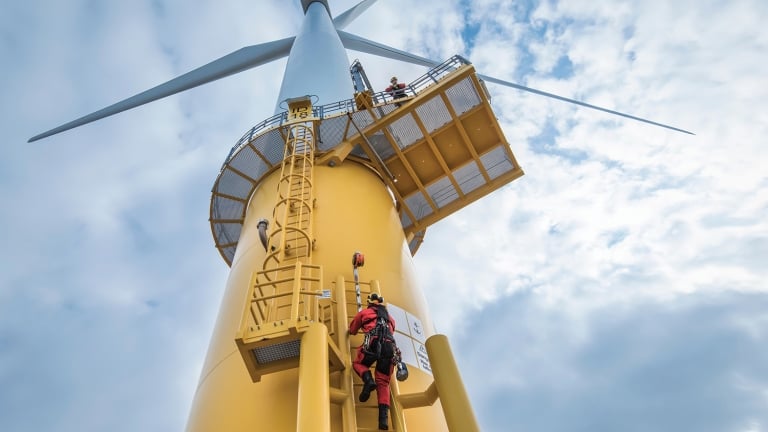 Explore Offshore Wind NYC
Our vision and plan to create equitable opportunity for a sustainable future.
Read the Plan