Retail
With its dominant positions in commerce and tourism, New York City is the most important retail market in the United States.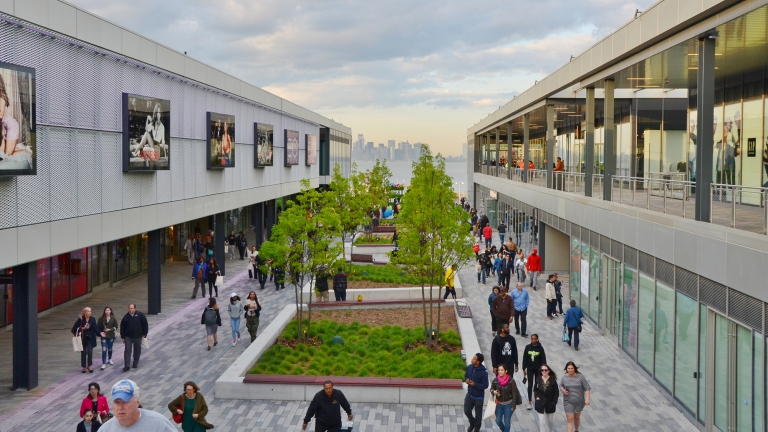 Retail is all about location, location, location—and, for that, you can't beat NYC. Whether it's premier department stores, world-famous restaurants, or local bodegas serving the needs of the community, this city has it all. From Fifth Avenue and Orchard Street in Manhattan to iconic shopping corridors like Arthur Avenue in the Bronx and Queens Boulevard, retail has defined the city's streetscape for generations and provided a livelihood for countless New Yorkers.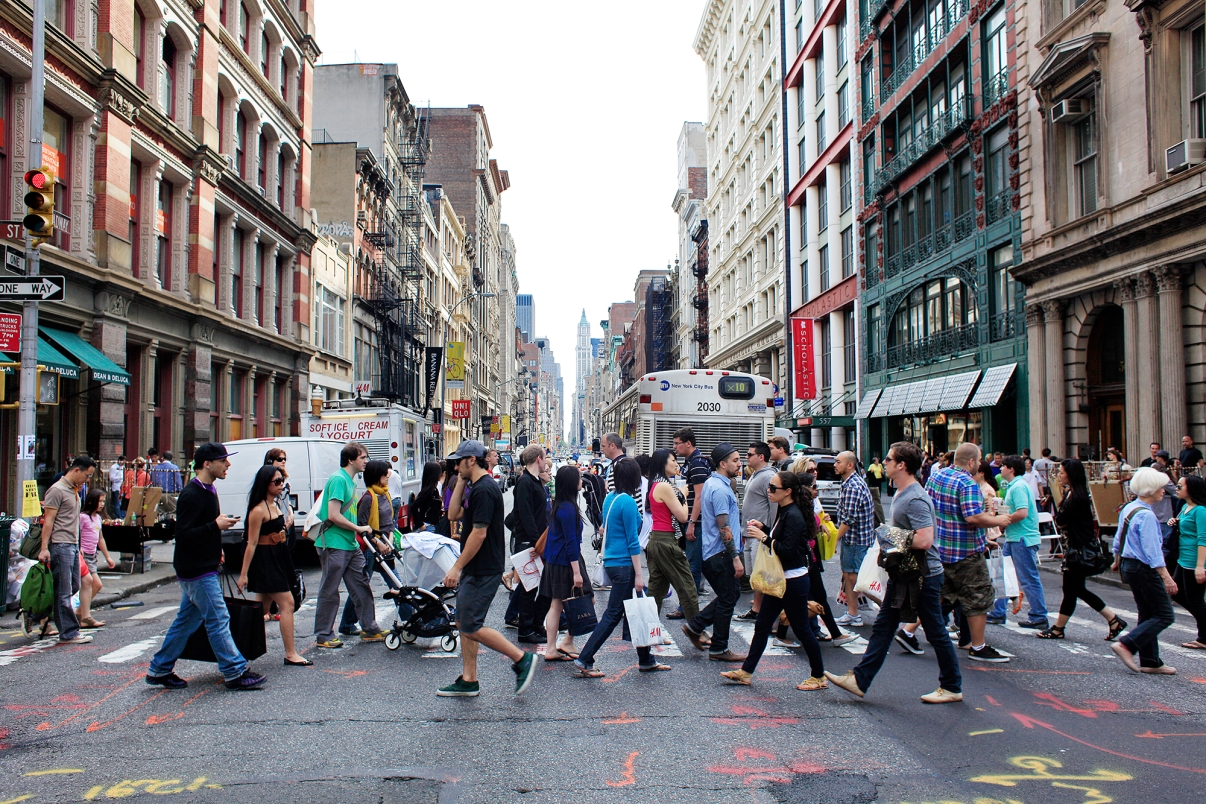 Reimagining the Industry
With online shopping changing the face of the retail industry, NYC has emerged as a leader in e-commerce, with the city's many startups delivering a premium experience for customers. E-commerce is one of the fastest-growing retail subsectors in NYC, with the city now home to 300+ startups.
By the Numbers
$55B
Taxable retail sales contributed to the NYC economy
Source: Office of the New York State Comptroller
A Global Food Destination
NYC is home to some of the world's finest restaurants, representing every cuisine on the planet. With over 30,000 eateries spread across the five boroughs, the restaurant industry is a major driver of growth in the retail sector, employing nearly 170,000—nearly twice the restaurant workforce from 2000.
Helping Retail Thrive
At NYCEDC, we're committed to helping existing retail businesses grow and expand, while providing the support and incentives that are needed to make the city a magnet for new retailers. NYCEDC helps build the industry by:
Working with developers to create new spaces;
Converting City-owned properties into premier storefront and market venues;
Rezoning neighborhoods to facilitate commercial investment;
Offering tax and financial incentives.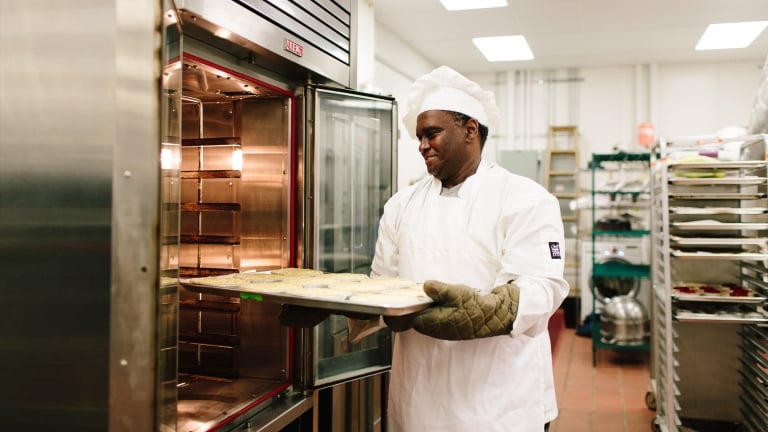 NYCEDC Public Retail Markets
Supplying affordable fresh food for New Yorkers, celebrating NYC's culinary heritage
Our Markets
Essex Market, a 37,000-square-foot space showcasing the Lower East Side's diversity

La Marqueta in East Harlem, featuring an incubator kitchen for food entrepreneurs

Moore Street Market, offering 15,000 square feet of space in East Williamsburg 
Projects and Programs
NYCEDC is empowering growth and job creation in the retail sector and spearheading projects to maintain the city's standing as a global hub of shopping and commerce.
Water Street Strategy: linking Lower Manhattan's cultural, transit, and open space assets, while creating new opportunities to shop, work, and socialize.
Broadway Plaza: constructing a 133,000-square-foot retail development in the Bronx that is home to over 200 full and part-time jobs.
Queens Family Courthouse: transforming a Jamaica, Queens courthouse into a development consisting of mixed-income housing and a variety of retail space, including a new supermarket.
Bronx Terminal Market: bringing $500 million in private investment and 1 million new square feet of retail space—featuring well-known, brand-name national retailers—to the South Bronx.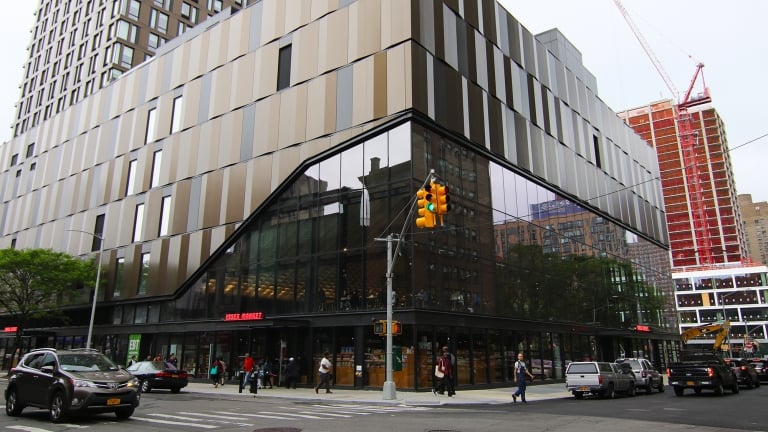 Essex Crossing
Revitalizing Manhattan's Lower East Side
What's Happening
A bowling alley, movie theater, and fitness center

New Essex Market opened in May 2019

250,000 square feet of office space and a diverse mix of retail space
By the Numbers
$16B
Total wages citywide from the retail sector
Source: Office of the New York State Comptroller
Essex Crossing: building a multipurpose, 1.65-million-square-foot development site on Manhattan's Lower East Side that will include housing, a new and expanded Essex Street Market, and a diverse mix of retail space.
Flushing Commons: converting a former municipal parking lot into a mixed-use destination featuring 500,000 square feet of commercial space, including local and national restaurants and retailers.
City Point: investing in the largest mixed-use development in the city, bringing over 1.5 million square feet of retail and housing space to Downtown Brooklyn.
Food Retail Expansion to Support Health (FRESH) Program: promoting the establishment and expansion of grocery stores in underserved communities.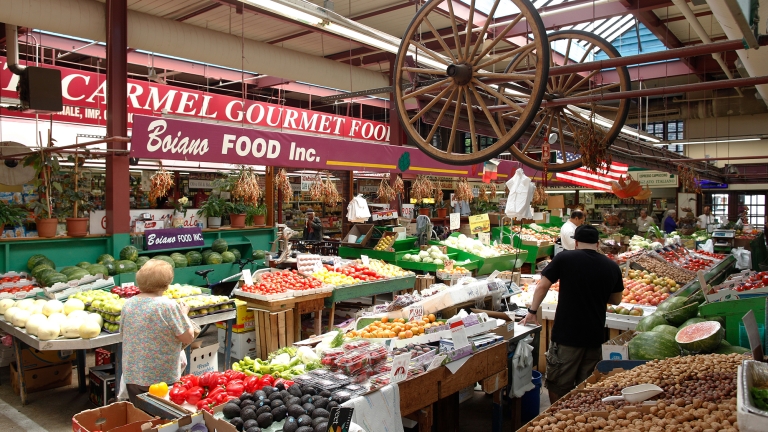 FRESH Supermarkets Citywide
FRESH supermarkets are located across all five boroughs.
Explore the Map