NYCEDC Public Retail Markets
Since 1937, the Public Retail Markets have supplied reliable and affordable fresh food for New Yorkers. Today, they serve as a lasting testament to the city's culinary history.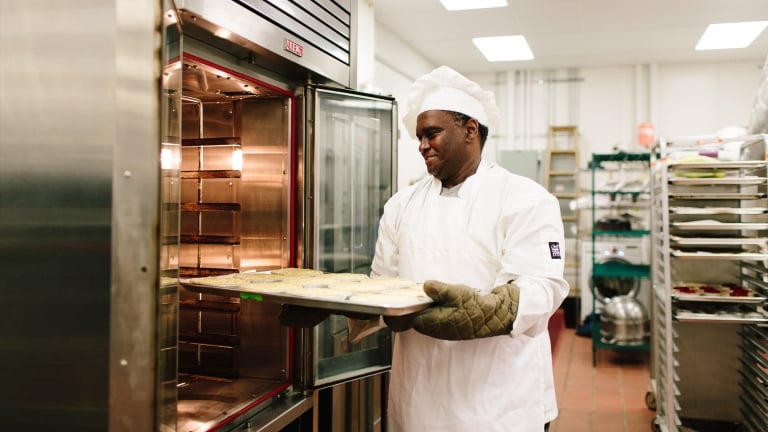 The Mission
The mission of NYCEDC Public Retail Markets is to create shared prosperity across the five boroughs by strengthening neighborhoods and creating good jobs. We achieve this through three supporting goals.
Providing access to affordable healthy food for communities
Preserving the authentic cultural heritage at each market
NYCEDC directly administers three of the six markets—Essex Market, La Marqueta, and Moore Street Market. The remaining three—Arthur Avenue Market, Jamaica Market, and Thirteenth Avenue Retail Market—are directly managed by the housed tenants.
The Tradition
Each market takes on a personality unique to the area's history. From the multicultural flavors of Essex Market to the Spanish influences at La Marqueta, NYCEDC Public Retail Markets tell a story—one delicious bite after another.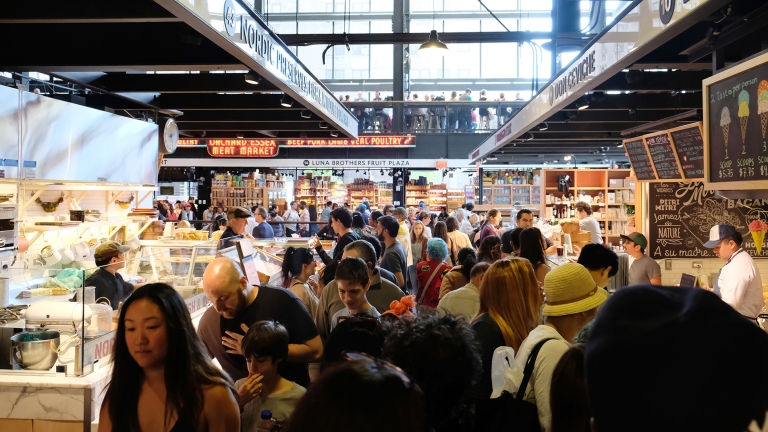 Essex Market
A 37,000-square-foot market with vendors showcasing the diversity of the Lower East Side, a demonstration kitchen, and community programming for kids and adults alike.
Learn More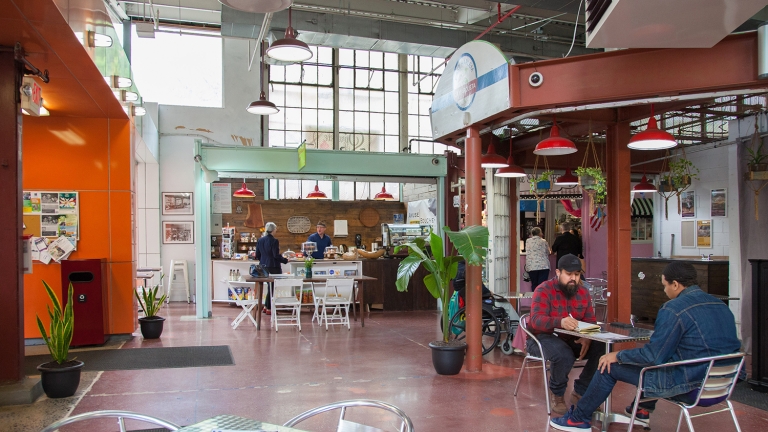 La Marqueta
A cornerstone of East Harlem, La Marqueta features an incubator kitchen program offering invaluable production space for small, artisanal, and ethnic food entrepreneurs.
Learn More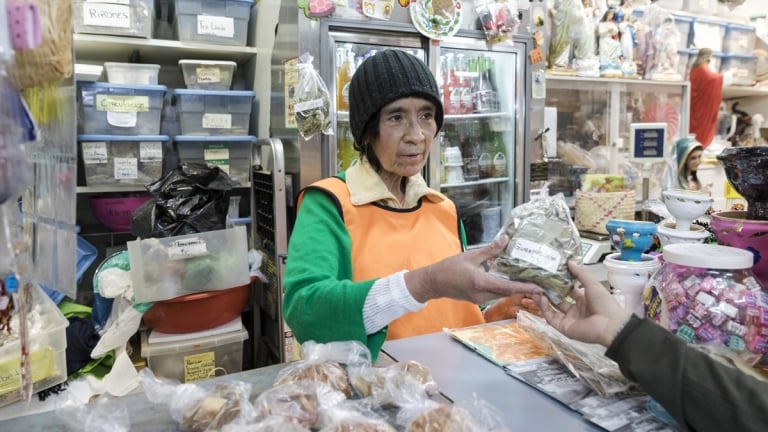 Moore Street Market
Integral to the fabric of East Williamsburg, this 15,000-square-foot market is located in the bustling Graham Avenue shopping district between the J and L subway lines.
Learn More
Arthur Avenue Market
Italian heritage, cuisine, and hospitality have their home at Arthur Avenue Market, a culinary anchor of The Bronx's Little Italy district. With cigar-makers, butchers, cheese mongers, fresh greengrocers, and a new beer hall, Arthur Avenue Market is a Bronx secret just waiting to be explored.
Jamaica Market
Jamaica Market is in the heart of Jamaica, Queens and is host to a fresh and vibrant farmers market, occurring every Friday and Saturday from June to November. So, come hungry and bring a grocery list—you'll need both at this Queens staple.
Thirteenth Avenue Retail Market
The Thirteenth Avenue Retail Market, located in Borough Park, Brooklyn, features cuisine reflective of the surrounding community's historic and thriving Hasidic Jewish culture. Today, it is home to Gourmet Glatt, a successful, all-in-one kosher supermarket chain that provides a variety of quality and specialty produce.