Industrial and Manufacturing
NYC is a hub of innovation in manufacturing technology. Recent growth has harnessed the power of cutting-edge equipment to develop and assemble goods, supporting new entrepreneurs in the nation's largest city.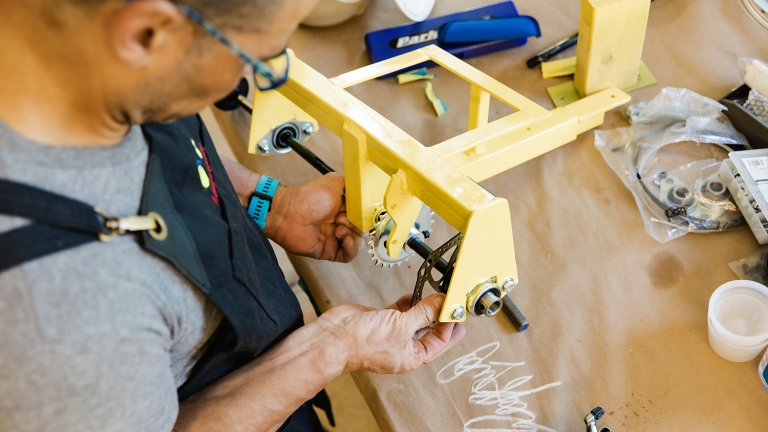 Technological advances and new ways of doing business are shaping a new manufacturing system, with a focus on smaller, more flexible production.
Advanced technologies favor the production landscape of New York City with high-value, low-volume, and customized goods.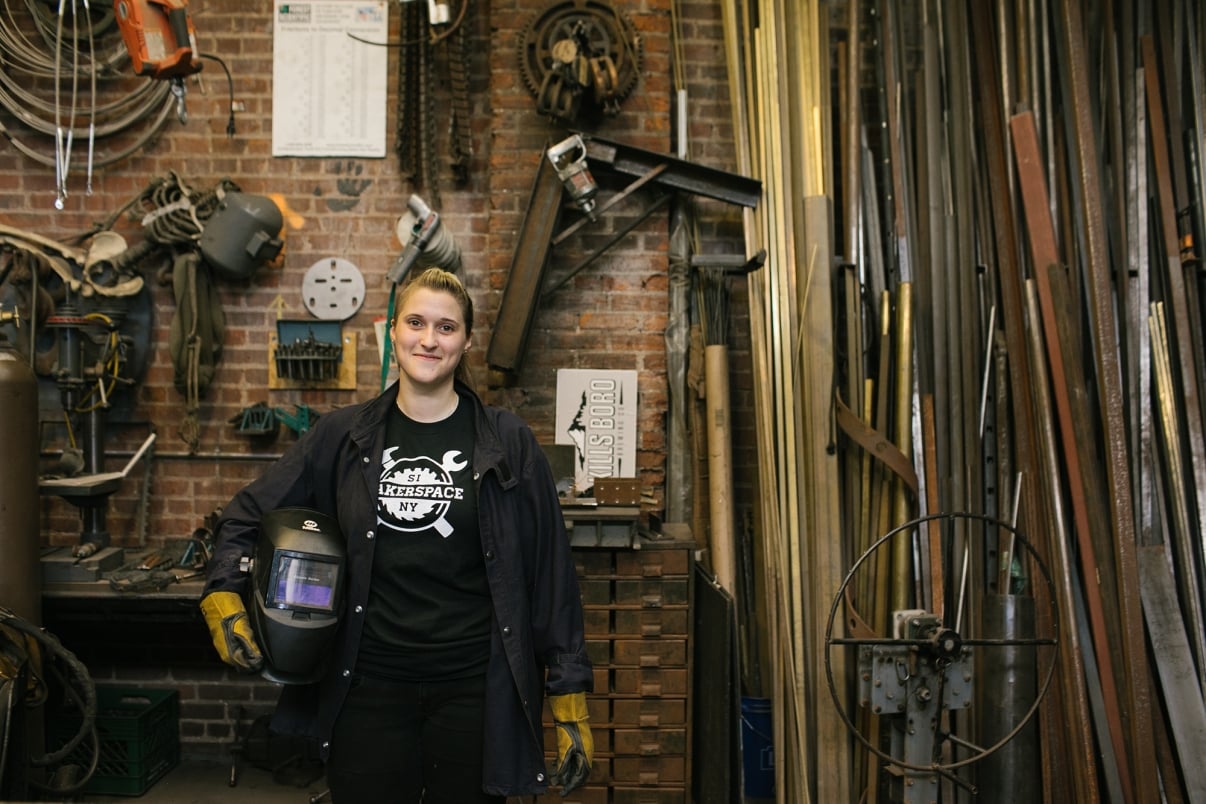 Traditional Industries, New Technologies
New York City businesses are pioneering advanced manufacturing technologies, from 3D printing to robotic automation to augmented reality. These allow manufacturers to customize their products and bring goods to market quicker than ever, giving them a powerful competitive edge.
From traditional New York City industries like design, fashion, and food manufacturing to emerging sectors like bio-engineering and urban technology, companies are using tech to empower their workforces and improve their bottom lines.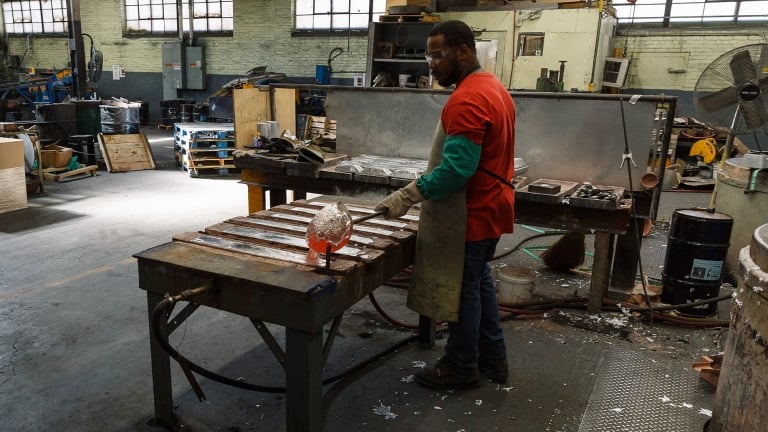 NYC's Manufacturing Renaissance
New York City is a hub of innovation in manufacturing technology, and the industrial sector is a major part of the NYC economy.
Read More
An Engine of Opportunity
The City is making the key investments in talent, infrastructure, space, and funding to create a thriving industrial and manufacturing base that will empower economic growth and create quality jobs for New Yorkers across all five boroughs.
By the Numbers
233K
The number of manufacturing jobs in NYC.
Projects & Programs
We're building on NYC's core strengths and powering new growth opportunities to support the city's diverse manufacturing and industrial community.
NYCIDA Industrial Program

,

 a 

series of

tax incentives to lower the costs of constructing, renovating, and owning industrial facilities for NYC industrial businesses.

Futureworks Makerspace @ Brooklyn Army Terminal,

a

 

20,000-square-foot advanced manufacturing center

offering affordable access to over $1 million worth of state-of-the-art equipment, space, educational programming, and other services to help entrepreneurs grow their businesses right here in New York City.

Micromanufacturing Hub @ Brooklyn Army Terminal,

a

 home for growth-stage industrial manufacturing companies with affordable rents. These 1,000-2,000-square-foot spaces support all kinds of manufacturers, from

woodworkers, jewelry-makers, and machinists to advanced manufacturers using tools like robotics, CNC machines, or laser cutters in their production process.

ApprenticeNYC,

a t

raining and placement program run in partnership with the Department of Small Business Services to connect New Yorkers to the 21st century skills needed for an advanced manufacturing economy.
By the Numbers
$81M
Venture capital funding received by NYC's advanced manufacturing sector since the beginning of 2016
By the Numbers
7.9%
Annual wage growth in advanced manufacturing subsectors from 2016-2018
The city's industrial needs are always changing. From the eras of horse power to steam power to digital power, NYC has always been at the front lines of innovation. Today's manufacturing and industrial entrepreneurs must have the right tools to meet the challenges of the 21st century.
Creating the spaces companies need to expand production. Providing the financial incentives for maximum growth. Broadening access to state-of-the-art technology. And, most of all, connecting manufacturers to the limitless potential of the city's talented workforce. It's what NYCEDC does every day to ensure that NYC remains a premier global destination in this constantly-evolving sector of our economy.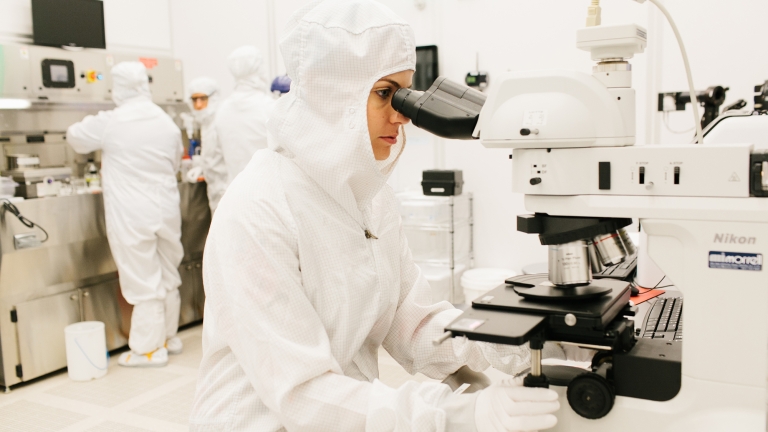 Futureworks NYC
Inspiring and equipping New York City's advanced manufacturing community.
An $8 million initiative to:
Help emerging and existing manufacturers adopt advanced technologies
Increase local production
Create over 2,000 good-paying jobs
Industrial Business Zones
Industrial Business Zones (IBZs) are geographic areas that serve as safe havens for manufacturing and industrial firms, under which the City of New York guarantees not to support the rezoning of properties to allow residential uses. A tax credit of $1,000 per employee, up to $100,000, will be offered to industrial and manufacturing firms choosing to move into IBZs to help defray relocation costs and encourage industrial development in these areas throughout the City. The IBZs are comprised entirely of manufacturing-zoned land. However, not all of the City's manufacturing-zoned land is included within IBZs. Currently there are 21 IBZs throughout the City:
Brooklyn: Brooklyn Navy Yard, East New York, Flatlands/Fairfield, Greenpoint/Williamsburg, North Brooklyn, Southwest Brooklyn
Bronx: Bathgate, Eastchester, Hunts Point, Port Morris, Zerega
Queens: Jamaica, JFK, Long Island City, Maspeth, Ridgewood, Steinway, Woodside
Staten Island: North Shore, West Shore, Rossville
The map (in shapefile format) is provided for convenience of reference purposes only and is not for reliance. NYCEDC makes no warranties as to the quality, accuracy or completeness of the names, labels or other information presented. If you have additional questions, please contact Small Business Services ([email protected]).