The Fashion Manufacturing Initiative (FMI) supports local fashion manufacturing and promotes inclusive economic growth throughout New York City's fashion industry.
By the Numbers
$3.5M
In grants has been awarded to 33 NYC-based fashion manufacturers since the start of FMI in 2013.
A Partnership for Local Manufacturers
Part of the City's Made in NY: Fashion initiative, FMI started as a $6 million public-private partnership fund by NYCEDC and the Council of Fashion Designers of America (CFDA). Since its launch, we have scaled the program to become a $14 million partnership reinvesting in the supply chain of tomorrow that was built for New York City's fashion industry. The program is created with multiple components:
Innovation Grants: Production grants available to NYC-based fashion manufacturers to purchase equipment, make capital and technology upgrades, and relocation grants. See grant recipients.
Workforce Development: Provides talent pipeline and opportunities for fashion manufacturing workforce to hone their skills and increase opportunities with new equipment and technologies in the fashion manufacturing supply chain.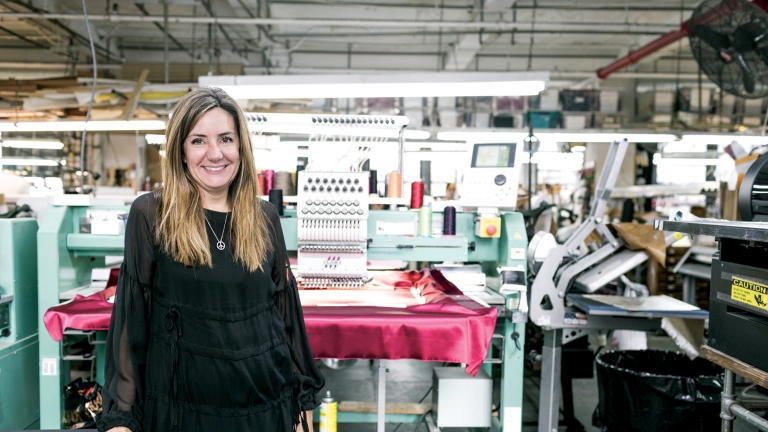 $14M Expansion of FMI
NYCEDC and partners expand the Fashion Manufacturing Initiative to include a new pilot grant program, Local Production Fund, and robust workforce development program
Press Release
Local Production Stabilization: Working with New York City design and brand talent to create and build relationships with local manufacturers, the program will bridge opportunities for brands to make their product locally.
Programs & Collaborations: A series of programs and collaborations to support FMI grant winners and the New York City manufacturing community, hosted in partnership with industry leaders and experts. Read more about FMI programs.
Production Database: A user-friendly, searchable online database that catalogs New York City fashion production companies to connect designers to local factories. Explore the database.
Program Partners