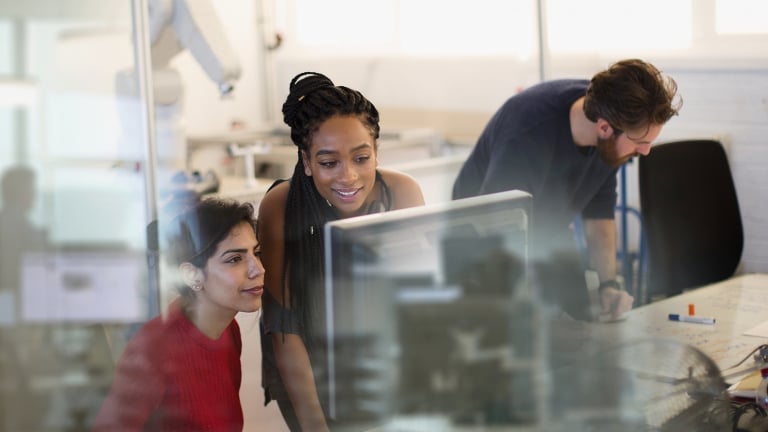 A signature program of NYCEDC's Venture Access NYC initiative, the Founder Fellowship is designed to improve access to capital and networks for underrepresented founders across all tech-enabled sectors. 
Each year, the Founder Fellowship supports a diverse community of New York City tech startup founder teams with much-needed access to resources and networks to help them grow their companies. Selected teams are placed in Founder Fellow cohorts led by NYCEDC's program operators. All Fellow teams receive unique value and offerings including:
Individualized work plans to identify key needs and interests
Cohort convenings to discuss challenges and receive business administration support
Connections to capital providers and potential collaborators
Access to mentors and advisor network
This program goes beyond the ordinary, offering a transformative tech immersion into the world of business creation in the greatest city in the world.
Sebastián Hernández
Chief Relationships Officer, SaveFruit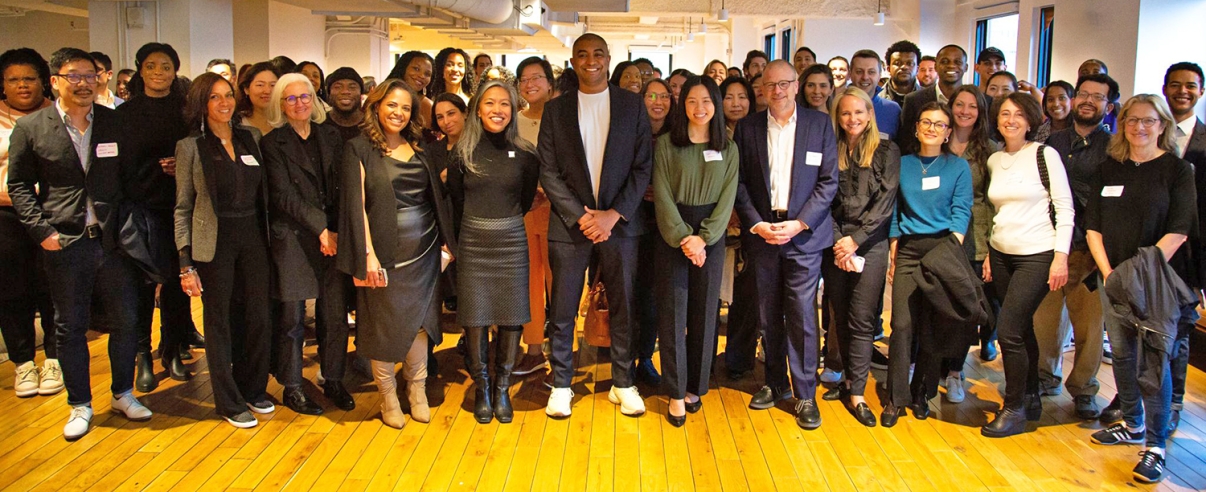 Over 100 startups have participated in the Founder Fellowship since launching in 2022. To date, more than two thirds of Fellow teams have included at least one female founder and approximately 80 percent have been led by Black, Latinx, and/or Asian founders. The 2023 Fellow cohort collectively raised over $12 million and created at least 79 new full-time jobs during the program.
The 2024 Founder Fellowship will include four unique cohorts led by:
Fellow teams also have access to perks from NYCEDC's startup ecosystem partners, including:
Lex Mundi Pro Bono Foundation, which matches qualified social entrepreneurs with skilled Lex Mundi attorneys for free or low-cost transactional legal support to help grow their organizations and ultimately scale impact.
The fellowship offered Conan MedTech great networking opportunities and introductions to some investors through the Chloe network.
Bayan Alturkestani
Founder & CEO, Conan MedTech Corp.
Each Fellow team can consist of up to two founders of a tech or tech-enabled startup company, with at least one founder residing within the five boroughs of New York City. Companies can participate in up to one Fellowship cohort at a time, and may not participate in another accelerator program between March-June 2024. 
NYCEDC's objective in creating the Venture Access Founder Fellowship is to eliminate barriers to entry into the venture-backed community and to build a more inclusive tech ecosystem in NYC. To this end, NYCEDC strongly encourages Black, Indigenous, and People of Color (BIPOC) and women founders to apply to the program.