Employee Profile
Franny Civitano, Senior Vice President, NYC Ferry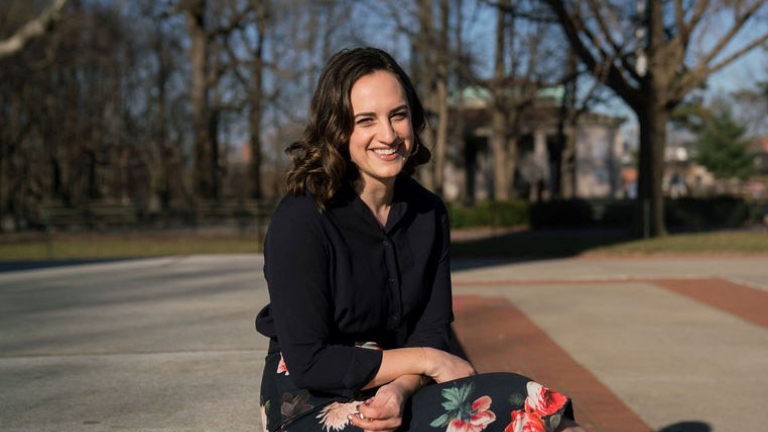 What was your first job?
I worked for six days as Mother Goose at the Children's Museum of Winston-Salem in North Carolina! It was short-lived because I moved on to something that was more my speed: as the stage manager for a middle school theater summer camp.
Why was the mission of NYCEDC important to you?
NYCEDC works to create strong neighborhoods, which I see every day throughout my work with NYC Ferry. The expansion of accessible transportation is critical for any city, and especially now and going forward, post-COVID. Beyond the ferry, it's been amazing to watch NYCEDC respond quickly to New York City's needs—from producing ventilators and PPE to re-envisioning and transforming spaces like the old Spofford Juvenile Detention Center into affordable housing, a community center, a commercial center, and open space.
What's the most rewarding part of your job? And the most challenging?
My favorite thing about my job is working on a team with a broad perspective. Our overall focus is transportation, but we are also asset managers, contract negotiators, marketers, planners, and problem solvers. There isn't a dull day in the ferry office. The most challenging part of my job is balancing the needs of each stakeholder involved at any given stage of the process.
How do you relax when you're not working?
I like to make clothes! I started making a ton of masks for donation at the start of the pandemic and have since revived my love for patterns. I usually have some project or another at various stages of completion.
What surprised you most when you joined NYCEDC?
NYCEDC hires such a broad range of professionals, and everyone is so smart! I'm still surprised and fascinated when I can learn about the many projects that are going on in other departments. EDCers are innovative, creative, and making such a difference for New York City.