A suite of strategic investments to grow New York City's cybersecurity workforce, help companies drive innovation and business development, and build networks and cyber community spaces.
Goals 
Cyber NYC is NYCEDC's multi-pronged, $100 million public-private investment to:  
Develop the cyber workforce of tomorrow by creating 10,000 good jobs. 
Make NYC a global leader in cybersecurity. 
Catalyze the next billion-dollar company. 
Programs
Global Cyber Center: Located in Chelsea, the Global Cyber Center provides the local industry with curated events and programs and offers co-working space for domestic and international startups, corporate innovation teams, and investors. It also includes a virtual testing environment, called a cyber range, for simulations. Run by Israeli corporate innovation company SOSA, the Global Cyber Center fosters collaboration and innovation across sectors and around the world. The center serves as the go-to location for the cyber industry in NYC and as a landing pad for startups with ambitions to expand to NYC.
Hub.NYC by JVP: Located in Soho, Hub.NYC provides enterprise-ready cybersecurity companies with the space, talent, resources, and opportunities necessary to scale. The space will also serve as an event and convening space for New Yorkers to learn more about cybersecurity. Hub.NYC by JVP is powered by Jerusalem Venture Partners, a top-ranked, globally recognized Israeli venture capital firm that has created and invested in over 130 companies in Israel, the US, and Europe, and for many years has been at the forefront of the cybersecurity market.
We've convened a world-class roster of partners to help us execute on this essential plan, which will help protect the industries and people that make this city the economic powerhouse that it is today.
James Patchett
President and CEO, NYCEDC
Inventors to Founders: Inventors to Founders offers two programs dedicated to accelerating innovation and commercialization of cybersecurity intellectual property (IP). Through its matching program, Inventors to Founders connects the academics who are developing cybersecurity IP to the entrepreneurs who can take that IP to market. Through its accelerator program, Inventors to Founders recruits and supports eight academic-based startups per year. Columbia University Technology Ventures leads a consortium of universities in this effort, including Cornell Tech, CUNY, and New York University.
Cybersecurity Moonshot Challenge: This civic challenge, co-sponsored by MOCTO, NYC Cyber Command, international delegations, and NYCEDC, promotes cybersecurity solutions for NYC's small and mid-sized businesses, with a $1 million investment prize offered to eligible finalists. Explore the challenge's website for information on the finalists and upcoming events!
Cyber NYC
Catalyzing Innovation. Creating Jobs.
Initiative Goals
Develop the cyber workforce of the future
Catalyze the next billion-dollar company
Establish NYC as an international landing pad
Applied Learning Initiative: The Applied Learning Initiative is a suite of educational programs, offered and operated across New York City's major academic institutions. Undergraduate, graduate, and continuing education students are equipped with industry-informed learning experiences to prepare them for the job market, creating a robust and diverse talent pipeline that addresses the workforce shortage in cybersecurity. Programs include a new master's degree in Cybersecurity at CUNY-CCNY; Stackable Credentials that provide innovative micro-credentialing and credit-sharing systems for students to continually develop industry-aligned skills; and a Tech in Residence Cyber Corps to train cyber professionals to teach as adjuncts across universities.
Cyber Boot Camp: Fullstack Academy and LaGuardia Community College have collaborated to create a 17-week accelerated training course to build inclusive talent pipelines into cybersecurity careers. The boot camp curriculum is designed around industry-specific competencies, and LaGuardia's dedicated bridge program offers training and supportive services to select students.
Program Operators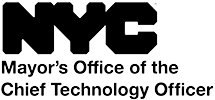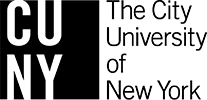 Program Partners