Press Release
City of New York Adds 20,700 Private Sector Jobs in Month of August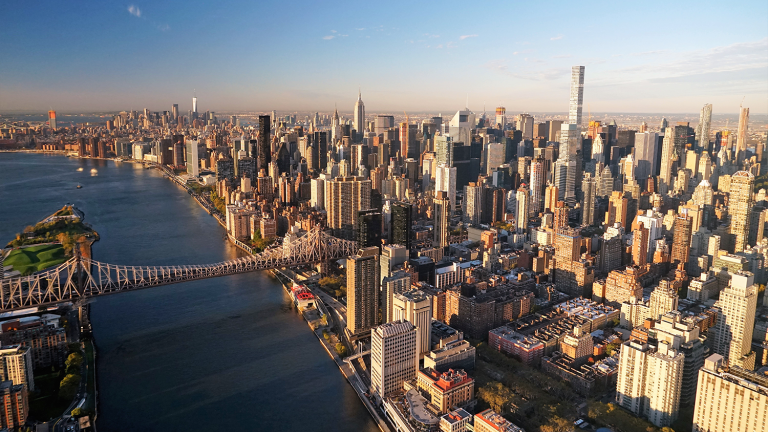 Seventh Consecutive Month of Continued Job Gains
NEW YORK, NY—New York City Economic Development Corporation (NYCEDC) announced that 20,700 private sector jobs were added in August in New York City. The data, published in NYCEDC's monthly Economic Snapshot, is based on an analysis of employment numbers for August 2022 by the New York State Department of Labor (NYSDOL) that are seasonally adjusted by Office of Management and Budget (OMB).
Since Mayor Adams took office in January 2022, New York City has added 156,900 private sector jobs, and the City's unemployment rate is currently at 6.6 percent in August. For context, the labor force participation rate is up 50 basis points to its highest level in more than a decade. This indicates more New Yorkers are re-entering the labor force, which is another signal that the New York City economy continues to recover. This increase in labor force participation rate is contributing to the rise in the unemployment rate.
"It's encouraging to see this streak of monthly increases in private sector employment continue for a seventh straight month, and especially so to see that more New Yorkers are choosing to re-enter the labor force. As we continue to chart an inclusive economic recovery, we are laser focused on maintaining this positive momentum and are redoubling our efforts to connect under and unemployed New Yorkers to family-sustaining careers, work led out of the newly expanded Office of Talent and Workforce Development," said Deputy Mayor for Economic and Workforce Development Maria Torres-Springer.
"The continued positive job growth demonstrates that New Yorkers are steadily re-entering the workforce," said NYCEDC President and CEO Andrew Kimball. "Under Mayor Adams leadership, New York City's economy is proving to be resilient, and we are working to ensure innovation and equity in the economic recovery."
August's job growth brings the private sector total to 3,978,800, approximately 129,600 jobs short of its pre-pandemic total of 4,108,400 jobs.
Since last August, New York City has added 294,300 private sector jobs. The annual (August-to-August) growth of private sector employment was 8.0 percent, faster than New York State (5.4 percent) and the U.S. (4.4 percent).
The Health Care and Social Assistance sector added 4,700 jobs in August, while the Accommodation and Food sector added 4,400 jobs. Health Care and Social Assistance has now exceeded its pre-pandemic jobs total, while Accommodation and Food has now regained 79.2 percent of jobs lost during the pandemic.
Administrative and Support and Waste Management and Remediation Services saw the third strongest gains in August, adding 4,300 jobs. The sector has now exceeded its pre-pandemic jobs total.
NYSDOL releases employment data for New York City and State that it collects under a joint program with the Bureau of Labor Statistics. This information is subject to adjustment as more data becomes available.
About NYCEDC
New York City Economic Development Corporation is a mission-driven, nonprofit organization that creates shared prosperity across New York City by strengthening neighborhoods and creating good jobs. We work with and for communities to bring emerging industries to New York City; develop spaces and facilities for businesses; empower New Yorkers through training and skill-building; and invest in sustainable and innovative projects that make the city a great place to live and work. To learn more about what we do, visit us on Facebook, Twitter, LinkedIn, and Instagram.