Press Release
NYCEDC and Company Ventures Launch Initiative to Support BIPOC and Women Owned Small Businesses, Nonprofits, and Startups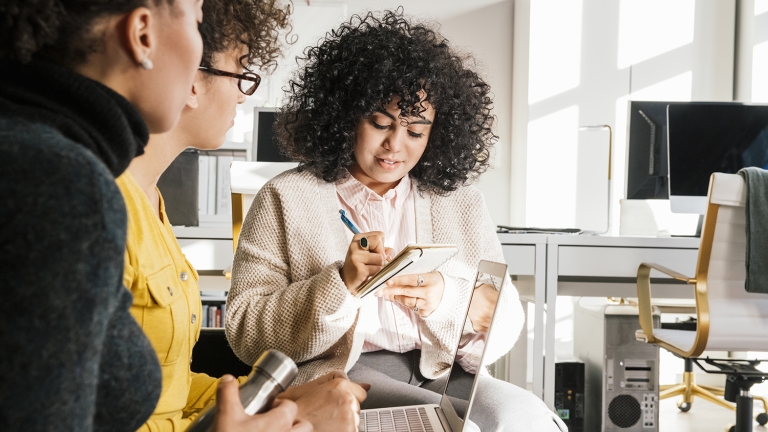 NEW YORK, NY—New York City Economic Development Corporation (NYCEDC) and Company Ventures (Ventures) launched The City Fellowship, a new initiative to support Black, Indigenous, People of Color (BIPOC) and women-led small businesses, nonprofits, and technology startups that are building a more equitable and sustainable future for New York City. Tech forward entrepreneurs looking to improve quality of life in New York City, leaders of nonprofits, small businesses, and tech startups, along with early-stage operators will be considered. The fellowship will offer entrepreneurs access to a community of like-minded innovators, as well as VC-level connectivity to government, corporate, and technological resources to help them to thrive.
The City Fellowship aims to create a more inclusive and equitable model of business, one that emphasizes economic equity and climate action. Born out of the five-year success of the Urban Tech Hub, The City Fellowship will offer Venture's resources to entrepreneurs serving the five boroughs.
Candidate Profile:
Tech-forward entrepreneurs who are working to provide thoughtful improvements for quality of life in New York City
Leaders from innovative nonprofit organizations, small business, or tech startups
Early-stage operators are encouraged to apply - must show preliminary traction through revenue, fundraising, team development or other means
Preference for those who are doubling down on economic equity and/or climate action for marginalized communities in New York City
"We are excited to launch the City Fellowship with Company Ventures to advance sustainability and equity in New York City," said NYCEDC President and CEO Rachel Loeb. "This initiative will provide a diverse community of innovators, entrepreneurs, and changemakers with resources, connections, and tools to scale their impactful projects throughout the five boroughs."
"Company Ventures is excited to offer its unique perspective and honed expertise to support innovators making positive change for our city through The City Fellowship. "We believe there is a brighter future for New York when the Venture industry turns its expertise towards not only those investments that will bring a financial return to our firm, but also to those that will strengthen our city as a whole," said Lindsay Siegel, Managing Director of The City Fellowship and Head of Impact at Company Ventures. "We have an opportunity to elevate alternative business models that thoughtfully and equitably serve all of the city's residents, not solely those who have traditionally gained access to the venture ecosystem."
Fellows will gain access to:
Government piloting opportunities to introduce innovation and new technology at New York City agencies
Company Ventures' North Star program to help leaders identity and codify vision, mission, and values, with an emphasis on full stakeholder accountability and environmental sustainability
Workforce development partnerships with CUNY to provide paid internships for diverse next gen talent
For more information and access to the fellowship application visit the-city-fellowship.com. Applications are due by December 19, 2021 and will be reviewed on a rolling basis.
About NYCEDC
New York City Economic Development Corporation is a mission-driven, nonprofit organization that creates shared prosperity across New York City by strengthening neighborhoods and creating good jobs. We work with and for communities to bring emerging industries to New York City; develop spaces and facilities for businesses; empower New Yorkers through training and skill-building; and invest in sustainable and innovative projects that make the city a great place to live and work. To learn more about what we do, visit us on Facebook, Twitter, LinkedIn, and Instagram.