USMCA and its Impacts on NYC's Economy
By Dr. Fred Olayele, Chief Economist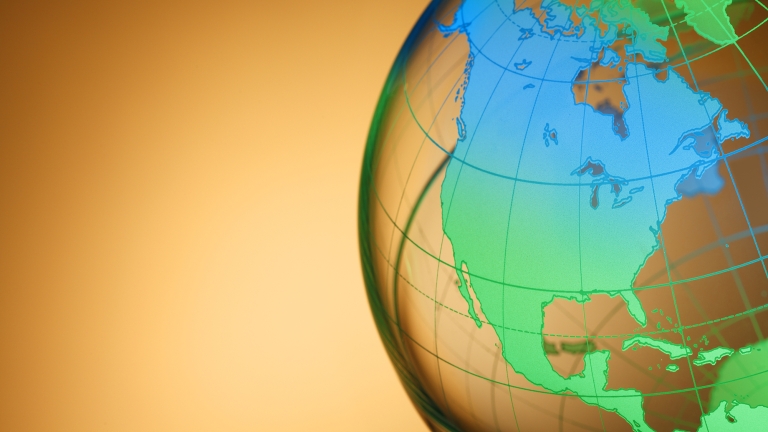 In December, the US-Mexico-Canada Agreement (USMCA) was passed by the US House of Representatives, replacing NAFTA. Here, we explore the impact of the new agreement on our local economy and on the US as a whole.
Innovation & Tariffs
Innovation is the soul of the modern global economy, and tariff reduction—the goal of both NAFTA and the USMCA—is an important driver of productivity growth in advanced economies. Since the start of NAFTA in 1994, the global economy has evolved drastically, with technological innovation driving growth and sparking productivity gains across a wide range of industries. The USMCA recognizes this reality by creating a modernized, 21st century trilateral trade agreement that changes many rules and processes in the former deal, while leaving others intact.
In particular, the intellectual property (IP) chapter of the USMCA provides stronger protections for IP rights1 covering patents, trademarks, copyright, trade secrets and domain names. Not only will this ensure that North America remains a global innovation hub, it is expected to further stimulate innovation, creativity, and industrial competitiveness across the region.2
What it Means for the US
The potential economic impact of USMCA on the US economy is a subject of debate among economists.3 The US International Trade Commission (ITC) estimates that when fully implemented and enforced, the treaty would have a positive, albeit limited impact on the US economy.
Over the next five years, USMCA is expected to raise GDP by $68.2 billion (0.35 percent) and employment by 176,000 jobs (0.12 percent), with a likely positive impact on all broad industry sectors.4
The pact is expected to help create more manufacturing jobs in the US through, for instance, provisions that make it mandatory for 75 percent of a motor vehicle to be made in North America to avoid duties, compared to 62.5 percent under NAFTA. The ITC analysis expects manufacturing to witness the largest percentage gains in output, exports, wages, and employment.
What it Means for NYC
New York City is a global center for finance, high-tech innovation, professional services, and creative industries. The city is also home to some of the most valuable and fastest growing companies in the world. USMCA, overall, strengthens IP rights—especially around trademarks, trade secrets, and enforcement in the digital environment. As such, stronger IP rights protections will be beneficial to players across a wide spectrum of the city's innovation economy, particularly biotech and financial services.5
Stronger IP rights protections will be beneficial to players across a wide spectrum of the city's innovation economy, particularly biotech and financial services.
As some of New York City's traditional industries (e.g., manufacturing) experience an increasingly competitive landscape, the city's status as a global leader in innovation and entrepreneurship continues to enable it to reinvent its industrial structure, while remaining competitive and poised for sustained growth. In absolute terms, the ITC shows that services would record the largest gains in output and employment. This has implications for the Financial Services sector6 (which means, for New York City), which accounts for a significant share of overall US exports and affiliate sales of services to USMCA parties. A key provision in the treaty prevents the restriction of cross-border flows of financial data, thereby requiring data to be stored or processed locally. While this may sound counterintuitive, considering the huge outlays required for data facilities and personnel abroad (when they are operationally unnecessary), the financial data localization provisions guarantee confidentiality and privacy protection for individual financial accounts.7
NYC IP-Intensive Exports: An Overview
In 2017, New York City exported over $72 billion worth of goods and services. The largest sector was Education, Medicine & Tourism, followed closely by Finance & Insurance. Manufacturing exported over $3 billion worth of goods, which accounted for 4.6 percent of all industry exports (Table 1).
Table 1: NYC IP-Intensive Industries (Exports by Sector) – 2017

New York City's IP-intensive industries exported over $60 billion in services and royalties.8 Financial Services accounted for over 34 percent of total non-manufacturing and non-agricultural/mining exports for a total of $23.6 billion; Travel & Tourism posted $21.9 billion; Royalties recorded $7.3 billion; while the Tech sector exported $3.5 billion worth of services (Table 2). Using patent count as a proxy for IP, the New York Metro Area filed 7,754 patents in 2015. 9 & 10
Table 2: NYC IP-Intensive Industries (Exports by Sub-Sector) – 2017