Fashion
New York City is a global center of fashion, at the forefront of creativity, style, and innovation. NYCEDC is committed to ensuring that the industry continues to thrive in NYC.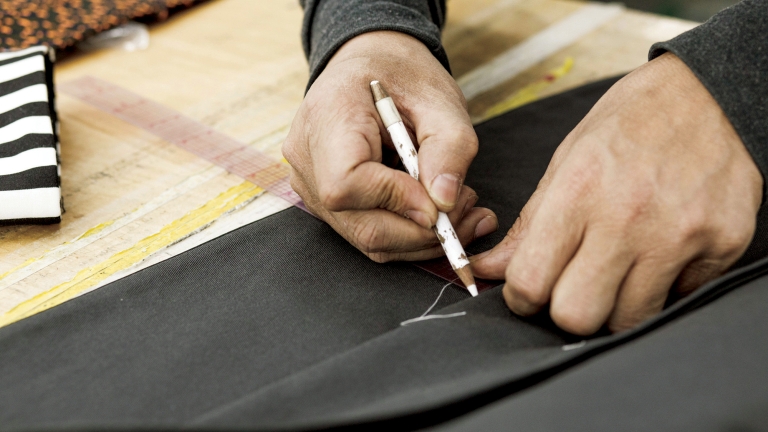 In a city that prides itself on pushing the envelope of industry and commerce, fashion remains at the heart of New York City's cultural identity. From the hundreds of fashion companies that call the city home, to the world-renowned New York Fashion Week, to the role the industry played in COVID response … in NYC, fashion is forever.
Global Center of Fashion
New York City is home to one of the best and largest pools of creative talent, retail space in high-traffic areas, some of the top manufacturers and ateliers, fashion schools, and more headquarters of fashion brands and retailers than any other city in the country. With the industry employing 4.6 percent of the city's private sector workforce, fashion is a major driver of New York City's economy.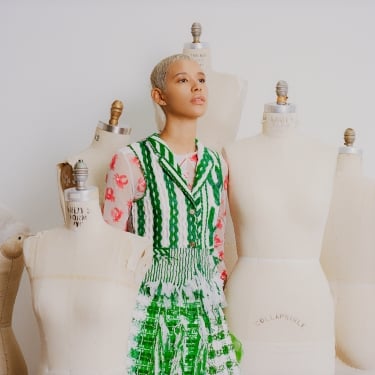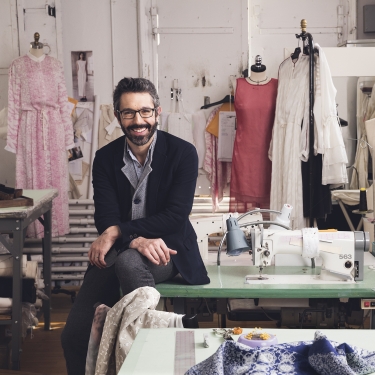 By The Numbers
200K
The square footage of the upcoming garment manufacturing hub at the Made in NY Campus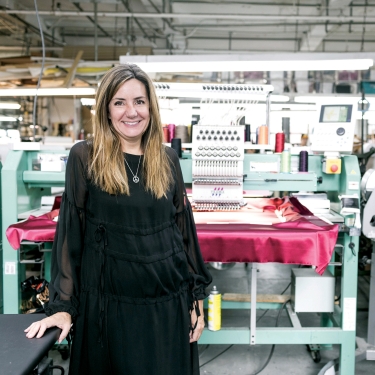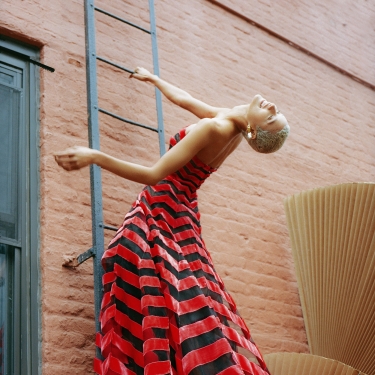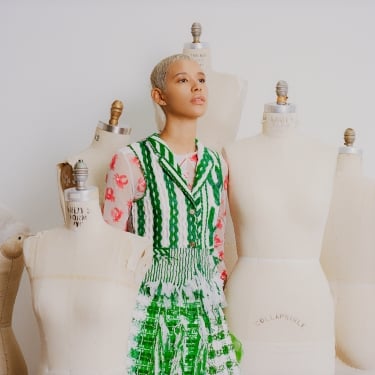 By The Numbers
200K
The square footage of the upcoming garment manufacturing hub at the Made in NY Campus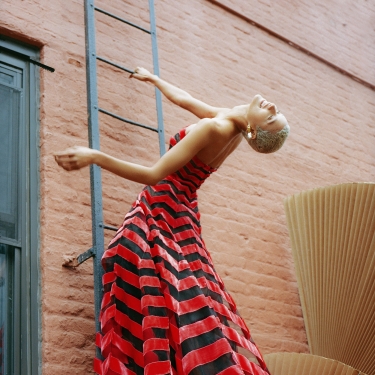 New York City is home to three of the most prominent fashion design schools in the country—Fashion Institute of Technology (FIT), Parsons School of Design and Pratt Institute. In addition, specialized schools in New York City such as LIM College focus on the business aspects of the fashion industry, including marketing, merchandising, and global supply chain. Combined, these institutions educate over 20,000 students each year.
Made in NY: Fashion
NYCEDC works to bolster the fashion industry in NYC—to ensure the industry's future at the center of the city's commerce and culture. We achieve this through Made in NY: Fashion, a public/private collaboration to create, develop, and implement programs for New York City's fashion design, manufacturing, and educational sectors. Made in NY: Fashion includes:
Fashion Manufacturing Initiative, a partnership between NYCEDC and the Council of Fashion Designers of America (CFDA) that supports local fashion manufacturing through grants, programs, and collaborations, and a production database.
Made in NY: Fashion Designer Designation, a group of qualifying businesses who use the Made in NY mark on their website and in promotional material to indicate support of the program and their commitment to local production. Made in NY Designers site 75 percent of their production in New York City, providing a product pipeline to approximately 1,500 fashion manufacturers throughout the five boroughs. They include ready-to-wear, jewelry, and accessories that are all being celebrated and Made in New York.
Fashion Future Graduate Showcase, a curated physical and digital exhibition of top fashion graduates from leading NYC colleges, universities, and design institutions.
#WEARNEXT, a citywide public and private campaign to tackle waste and pollution in the fashion industry.
NYCEDC and CFDA Announce Largest Investment Yet for Sixth Round of Fashion Manufacturing Initiative Grant Fund Recipients
See Press Release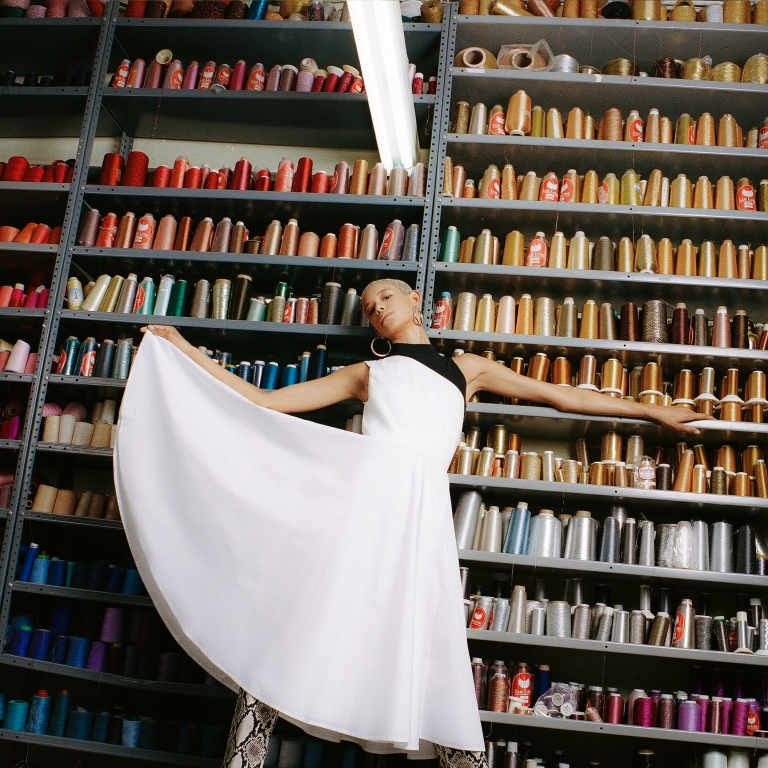 New York represents the pinnacle of innovation, creativity, and excellence within the fashion industry… it's the place where I built my company and serves as an endless source of new inspiration.
Andrew Rosen
Chief Executive Officer, Theory
By the Numbers
$136M
The City's investment in the Made in NY Campus, to include a 200,000-SF garment manufacturing hub.
The future manufacturing hub,  part of the Made in NY Campus at Bush Terminal in Sunset Park, Brooklyn. The campus is anticipated to open in 2022 and will provide affordable, best-in-class industrial facilities for garment manufacturing, film and media production, and related services and industries.