Emerging Tech
NYC stands at the cutting edge of the evolving digital world, home to a technology sector that's fueling the future with solutions for modern day business.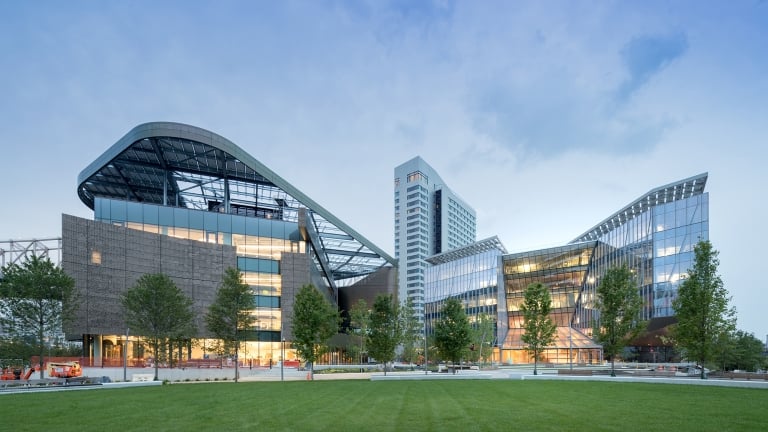 The city that transformed from military port to manufacturing hub to financial epicenter now takes center stage in the creative and applied tech sectors. 
Driving over $70 billion in startup valuation and exits each year—including $2.8 billion in VC funding for companies in the emerging fintech sector—NYC is truly a global tech powerhouse.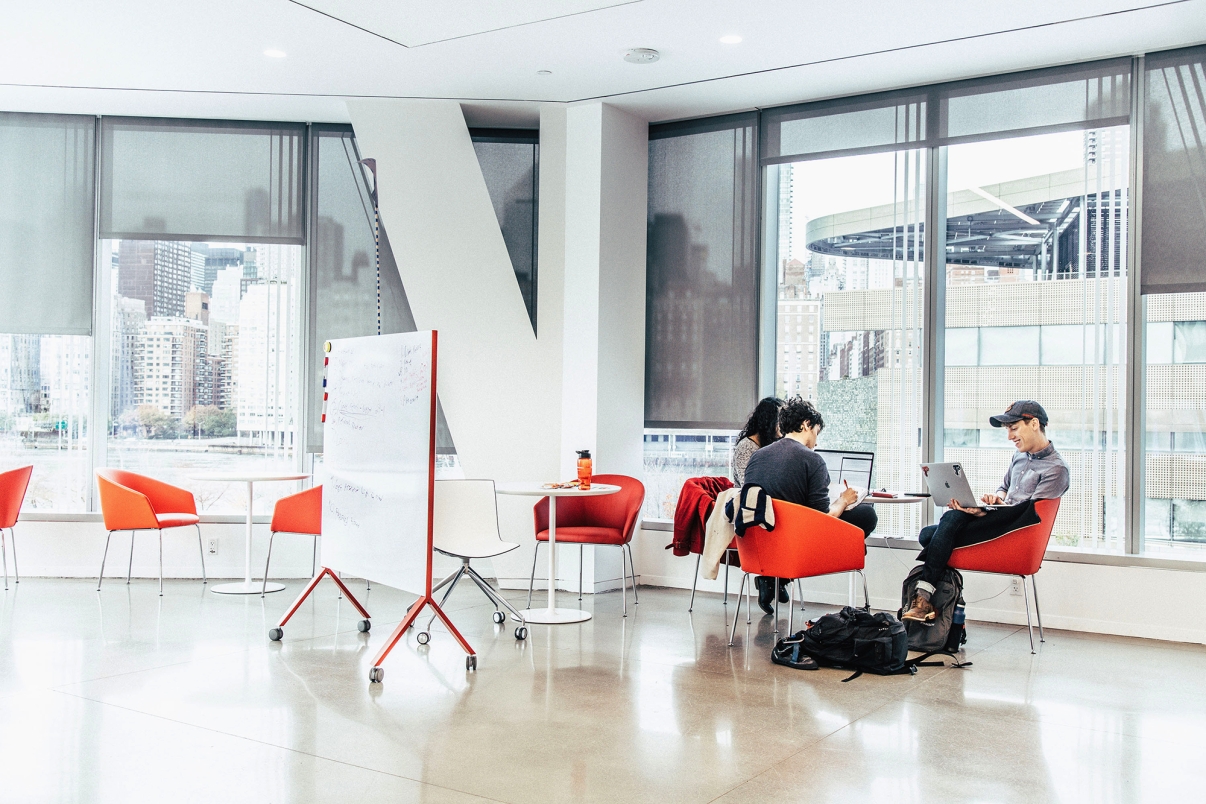 Working Together. Moving Forward.
Industry stakeholders, including investors, innovators, academics, and corporations, work together as part of a seamless and integrated ecosystem.
We know that a booming technology sector doesn't just happen overnight. That's why NYCEDC helps foster partnerships, support entrepreneurs, open workspaces, and create new jobs—giving innovators the tools they need to flourish.
What it Takes
NYC's tech sector gets its strength and dynamism from these key assets:
Talent: The city's tech workforce is growing at an unprecedented rate. Accounting for over 320,000 jobs, it is one of the largest metropolitan tech workforces in the US.
Academia: NYC's 120 universities, graduating 4,500 computer science majors each year, drive the city's reputation for cutting-edge research and redefine what emerging technology can be.
Diversity: Home to 3.2 million immigrants from over 150 countries, NYC has an immense and diverse workforce, bringing broader perspectives and skills to the industry. Today, almost 50 percent of people working in tech in NYC are foreign-born, and over 40 percent are people of color.
Access to Capital: NYC has a robust community of 200+ angel and VC investors to infuse new venture launches with funding. In 2017, this amounted to over $12 billion, and an average of nearly $570,000 in early-stage invested capital per startup.
Anchor Industries: Home to more Fortune 500 companies than any other city in the world, NYC has long been a global leader in traditional "anchor" industries, including financial services, media, and fashion retail and manufacturing. These sectors play an invaluable role in fueling the adoption of new innovations in the emerging tech industry.
Programs in Emerging Tech
Explore the emerging tech industry, and learn more about NYCEDC projects.