Cyber NYC Internship Application
Facilitating internship placements in the cyber industry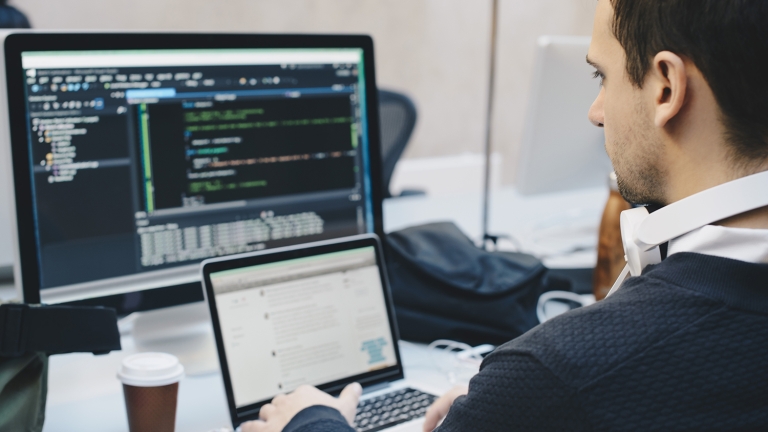 The Cyber NYC Internship Program facilitates internship placements in the cyber industry. The program is for New York City residents, and the goal is to connect talent to opportunity, build the cyber workforce of the future, and support the industry's continued growth in New York City.
Through the Cyber NYC Internship Program, selected participants will be placed in paid internships with corporate partners in New York City. Participants will come from communities across New York City, and will develop technical expertise, soft skills, and workplace experience, building a strong portfolio and professional foundation that will help them secure full-time employment.
If you are looking to jumpstart your career in cybersecurity, read our FAQs and apply today.
Application Timeline
Applications are currently open, with a March 31 deadline for internship applicants. We encourage you to apply as soon as possible, as interns are placed on a rolling basis. Learn more and apply today. We are also actively recruiting host partners. Learn more about becoming an intern host partner.
Key Dates
Application currently open for summer 2023 internships
March 31, 2023 - Deadline to submit applications
Now – May 2023 - Rolling selection and placement of internship applicants with corporate partners
May 23, 2023 - Pre-internship "Boot Camp" intensive training for placed interns
May – August 2023 - Summer internship period
The Process
Becoming a Cyber NYC Intern
Complete the application
Access the list of current openings
Express interest in specific internship roles to Cyber NYC
Cyber NYC sends select applications to companies
Companies interview applicants and make offers
Additional Application Resources
Office Hours (Sign up for a 10-minute one-on-one appointment to ask questions, review your resume or cover letter, or practice for an interview with a member of our staff)
Interview Preparation Guide
We've put together an Interview Preparation Guide, which can assist with the interview process. For more interview tips, we encourage students to watch the following video.