Employee Profile
Simon Betsalel, Senior Project Manager, Capital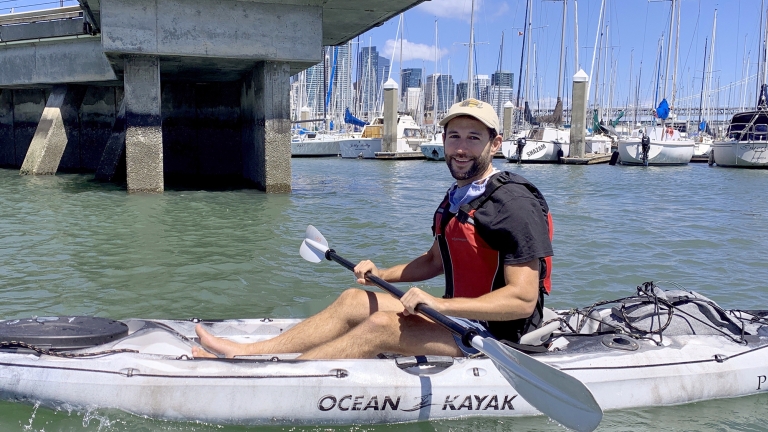 How did your previous roles lead you to NYCEDC?
I've worked in many parts of the construction industry: survey, site engineering, architectural design, and construction management. These roles grew in responsibility and progressively led to my position at NYCEDC. Those jobs gave me hands-on experience that I can now bring to project management.
Why was the mission of NYCEDC important to you?
I've always been passionate about cities. Working at NYCEDC gives me the chance to build projects that better the lives of millions of people. There is no other place like NYC for building innovative projects with such huge impact.
What would you be doing if you hadn't decided to follow this career path?
I took time away from engineering and construction to try and answer this question for myself! I taught elementary school STEAM and really enjoyed watching kids discover how the world works. But ultimately, this is the career for me. After a few years teaching, I had to come back and build things for myself.
How do you relax when you're not working?
Being outdoors is the best in any season—gardening, hiking, birding. There's so much to learn and enjoy about the natural world.
How has working for NYCEDC changed your perspective on NYC?
NYCEDC has really deepened my knowledge of the city and made me aware of the working waterfront. There are so many essential functions along our urban shoreline that don't get the attention they deserve.