Employee Profile
Jenny Osman, Assistant Vice President, Neighborhood Strategies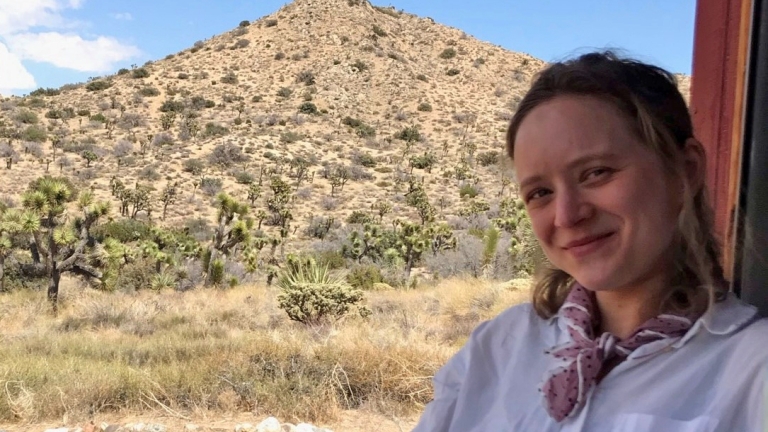 How did your previous roles lead you to NYCEDC?
After college, I taught English in the north of France for a year. While I loved living in France, I did realize that I do not have a knack for teaching children. I started applying to jobs in the food industry and landed a job working in corporate sales at a small business that made cookies (and was actually an original tenant of Chelsea Market). My next jobs focused on food access, food systems, and food business investment. This led me to apply for a position at NYCEDC with the FRESH program, which I had learned about a few years earlier while working in food access. After managing the FRESH program for four years, I transferred to the Neighborhood Strategies team to expand my work skills and to apply my passion for public health to NYCEDC's work in the built environment.
When did you join the company? What's your day-to-day role?
I joined the company in March 2018. Because of my background and experience managing the FRESH program, I also am involved in many other efforts that touch food policy and health both at NYCEDC and other City agencies. Now, my work revolves around the various projects I've been assigned to within the Neighborhood Strategies team, whether that's supporting the production of a vision plan or proposing future uses for NYCEDC assets. I only just joined the team, so I'm sure my job will continue to evolve!  
What's the most rewarding part of your job? And the most challenging?
The most rewarding part of the job is community engagement and learning directly from stakeholders about their hopes and visions for the city. Getting to translate stakeholders' opinions into our work is what inspires me most! What can be challenging about working at NYCEDC is the length of time it takes for a project to reach completion. When projects have a longer term timeline, it is important to find benchmarks along the way to celebrate.
What would you be doing if you hadn't decided to follow this career path?
About six months into my job at NYCEDC, I finally declined acceptance to a pre-med post-baccalaureate program that I had been deferring for a while. Perhaps I would have gone the route of pursuing a medical career if I hadn't been hired by NYCEDC.
How has working for NYCEDC changed your perspective on NYC?
Working at NYCEDC has educated me on the way the city operates and why certain things are the way that they are. Working at NYCEDC has also exposed me to the many different individuals who work for the City. Knowing that so many smart people are behind the work that the City does is very important to me. Even though I grew up in NYC, I never fully realized how robust some of its industrial areas are. Since beginning to work at NYCEDC, I have developed a love for NYC's industrial sector and its working waterfront.