Employee Profile
Izzy Cohn, Senior Counsel, Legal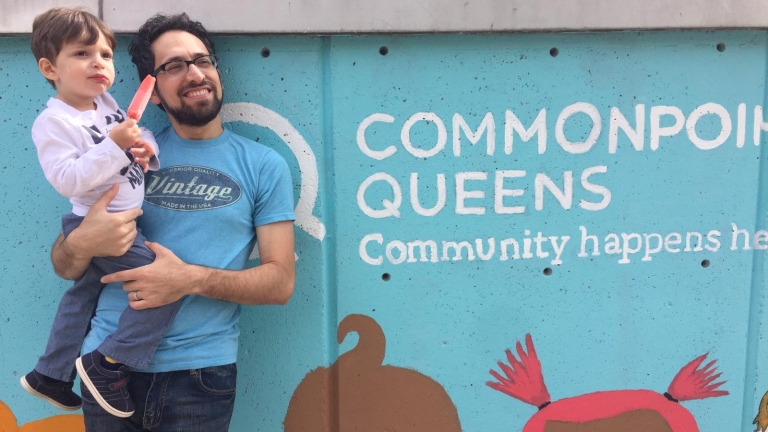 How did your previous roles lead you to NYCEDC?
I worked at various private sector law firms for several years, with a focus on financial transactions. The work was interesting, but I knew I wanted to make more of an impact. My role at NYCEDC combines the complexity and challenge of corporate transactional work with a nonprofit, public service mission. It's very rewarding.
When did you join the company? What's your day-to-day role?
I joined NYCEDC's legal team in August 2016. While no two days are alike, I spend most of my time advising my colleagues on legal issues that arise during a project, as well as reviewing, negotiating, and drafting transaction documents.
What skills do you need for that role?
The core skill set is legal analysis in the transactional context. In plain English, that means understanding the terms of a deal between my client (NYCEDC) and the organizations with which we do business, identifying the issues and risks that those terms may present, and devising solutions that align with NYCEDC's objectives. It is also critical to have strong negotiation and communication skills because the legal training will only get you so far. You must be able to collaborate with a business team and communicate effectively across the table. The soundest legal advice is not worth much if no one can hear it.
What's the most rewarding part of your job? And the most challenging?
I am most fulfilled in my work when I am presented with a novel legal question, teach myself everything I can about the subject area, and sit down with the rest of the project team to guide them through it. It means I get to both learn and teach. It is also the most challenging component of my job. Aside from my regular duties, I also lead the Parents Employee Resource Group, advocating for parents' interests and organizing programming for our members. That has been incredibly rewarding as well.
How has working for NYCEDC changed your perspective on NYC?
I've learned just how much thought, effort, and resources are necessary for NYC to thrive, and that none of it should be taken for granted. When I see a business or a program or a piece of infrastructure that I recognize as an NYCEDC project, I feel gratitude and pride. When I see societal problems in the city, I am now more aware of the complex economic factors that relate to them. And I worry about it. But I also have hope that we can keep improving.