Employee Profile
Emily De Vito, Senior Vice President, Property Operations, Asset Management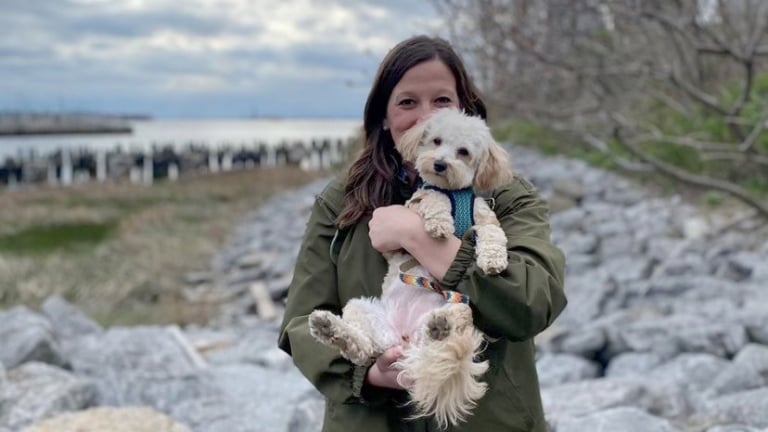 Why was the mission of NYCEDC important to you?
I've always found that I'm most successful when I'm able to surround myself with people who genuinely care about what they do, but more importantly, who are really driven by the standards they set for themselves. NYCEDC's mission spoke to my humanitarian side, while also giving me a chance to learn about New York City in a way I never had with my previous roles. The opportunities offered to employees, what they're responsible for managing, and how involved they are in the decision-making process all really impressed me.
When did you join the company? What is your day-to-day role?
I joined NYCEDC in June of 2018. I oversee the Property Operations department, which includes the Facility and Field Operations pillar as well as the quality-of-life programs. It's a department of 33 and most of our team members work in the field. A large part of my job is working with my team to get ahead of things we think could become problems for NYCEDC and the City. I am constantly challenging the team to think one step ahead and ask themselves, "how can we map out possible solutions to future issues that we think may come our way?"
What skills do you need for that role?
I think a lot of it comes down to being transparent with your expectations while understanding that no day is ever the same. It's also important to lead by empowering the team to really own their craft and let them be the subject matter experts within their work. My approach is to be aware of where people are in their role, emphasize how important teamwork is, and ensure that at the end of the day, their strengths are being used most effectively for success. We have such a diverse team and the level of skill and knowledge they bring to the table amazes me.
What would you be doing if you had not decided to follow this career path?
As a former Peace Corps volunteer who loved the experience (and who almost extended her stay for an additional year), I'm sure I would be living in a remote corner of the world working in international aid.
What surprised you most when you joined NYCEDC?
How much NYCEDC touches within NYC and that so much of it was in my backyard and I never even knew it.