Upcoming Deadline
Monday, November 15, 2021 at 11:59pm
Nov 15 2021
Upcoming Deadline
Monday, November 15, 2021 at 11:59pm
Nov 15 2021
Please carefully read the proposal submission instructions detailed below in the "Submission Guidelines" section of this page. In addition, please scroll down to the "Key Documents" section of this page to access important required documentation, such as addenda.
NYCEDC and DCLA are seeking responses from interested parties to the Affordable Workspace for Artists RFEI to develop and/or operate affordable artist workspace in New York City.
Respondents to this RFEI must be a non-profit organization and can be a developer, operator or both. Organizations that are interested solely in leasing (rather than developing or operating) affordable artist workspace in future AREA (Affordable Real Estate for Artists initiative) projects or in select City-funded cultural facilities may express their interest through an online survey by visiting: www1.nyc.gov/site/dcla/programs/area.page.
NYCEDC and DCLA plan to create a regularly updated list of qualified, nonprofit organizations, who will be selected on the basis of factors stated in the RFEI which include, but are not limited to: the quality of the proposal, experience of key staff identified in the proposal, experience and quality of any subcontractors proposed, and demonstrated successful experience in performing services similar to those encompassed in the RFEI.
It is the policy of NYCEDC to comply with all federal, state and City laws and regulations which prohibit unlawful discrimination because of race, creed, color, national origin, sex, age, disability, marital status and other protected category and to take affirmative action in working with contracting parties to ensure certified Minority and Women-owned Business Enterprises (MWBEs) share in the economic opportunities generated by NYCEDC's projects and initiatives.
Inquiries
Respondents may submit questions and/or request clarifications from NYCEDC no later than 5pm on October 18, 2021. Questions regarding the subject matter of this RFEI should be directed to [email protected]. For all questions that do not pertain to the subject matter of this RFEI, please email [email protected] with your name and contact info. Answers to all questions will be posted on a rolling basis until November 1, 2021, on this page.
Submission Requirements
Detailed submission guidelines and requirements are outlined in this RFEI, available as of February 14, 2018. To download a copy of the RFEI, please visit edc.nyc/rfps. Responses are due no later than 11:59pm on the following dates: August 16, 2021; and November 15, 2021. Signed copies of all five (5) addenda must also be provided.
When uploading your response, please submit all documents in a single zip file labelled with your company name. Please note that Chrome Browser is the preferred method to upload your electronic responses to the current procurement. Technical questions pertaining to downloading and submitting proposals to this RFP may be directed to RFPRequest@edc.nyc.
Vendor Resources
Because NYCEDC's projects are generally funded with public funding sources, working with NYCEDC on many of our projects requires the completion and submission of certain forms and documents. Click here to register with PASSPort, a database of information of vendors who do business with NYC, learn how to obtain proof of insurance, download Doing Business Accountability project forms, and more.
Addenda + Questions & Answers
Addendum #5

April 28, 2020

Addendum 4

January 27, 2020

Addendum 2

January 3, 2019

Addendum 1

March 16, 2018

Qualified Organizations List

December 27,2018

Qualified Organizations List

June 15, 2018

Info Session Presentation

February 27, 2018

Info Session Sign-in Sheet

February 27, 2018
Have Questions?
For questions regarding the subject matter of this RFEI:
For all questions that do not pertain to the subject matter of this RFEI: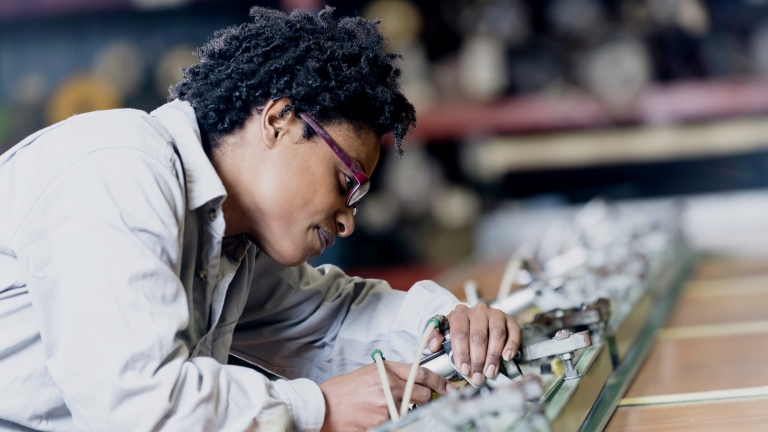 Join our Vendors List
Learn about upcoming contracting opportunities.
Benefits
Receive notification of upcoming contracting opportunities in your field(s)
Join other reputable and qualified construction and consulting firms
Learn more about available projects and the companies involved