Venture Access NYC Founder Fellowship RFP
RFP
Submission Deadline:
Aug 26, 2022 11:59 PM
Upcoming Deadline
Friday, August 26, 2022
Aug 26 2022
Upcoming Deadline
Friday, August 26, 2022
Aug 26 2022
New York City Economic Development Corporation (NYCEDC) has a history of supporting entrepreneurs in launching early-stage companies, including supporting startup programs across New York City (NYC). These programs have helped foster early-stage startups, strengthened the venture-backed startup community, and brought entrepreneurial education to New Yorkers. As the startup economy has grown, challenges continue to exist for entrepreneurs traditionally underrepresented in the tech industry, leading to inequities in the sector. To address this, NYCEDC seeks to provide mentorship, access, and resources to a diverse and inclusive community of startups, including those led by female founders, founders of color, and other communities traditionally underrepresented among venture-backed startups.
NYCEDC is seeking operators with substantial entrepreneurship networks and proven business-development success to recruit and facilitate the expansion of the Venture Access Founder Fellowship program (Fellowship). The Fellowship is dedicated to supporting a diverse community of founders building tech and tech-enabled businesses across a range of industries and service sectors. The Fellowship will equip diverse entrepreneurs with access to networking, fundraising, mentorship, business development, and other opportunities necessary to successfully build and grow an enterprise in NYC.
NYCEDC plans to select one or more operators on the basis of factors stated in the RFP which include, but are not limited to: alignment with the project timeline, respondent qualifications and experience; project feasibility, cost efficiency, and sustainability; experience with or interest in building programming focused on diversity, equity and inclusion; strategy to recruit diverse applicants; and capacity to host at least 20 Fellow teams.
Optional Information Session
An optional informational session will be held on Monday, August 1, 2022, at 3:00 P.M. Eastern Time virtually. Those who wish to attend should RSVP by email to [email protected].nyc at 2:00pm ET on August 1, 2022.
Inquiries
Respondents may submit questions and/or request clarifications from NYCEDC no later than 5:00pm ET on Friday, August 5, 2022. Questions regarding the subject matter of this RFP should be directed to [email protected] Answers to all questions will be posted by Friday, August 19, 2022, on this webpage. Questions regarding the subject matter of this RFP will not be accepted after 5:00pm ET on Friday, August 5, 2022, however, technical questions pertaining to downloading and submitting proposals to this RFP may be directed to [email protected].nyc up until the deadline on or before Friday, August 26, 2022.
Submission Requirements
Detailed submission guidelines and requirements are outlined the RFP, available as of Friday, July 22, 2022.
RESPONSES ARE DUE NO LATER THAN 11:59 P.M. EST on August 26, 2022. 
Please submit your response via electronic upload by clicking here and uploading your proposal.
M/WBE
It is the policy of NYCEDC to comply with all federal, state and City laws and regulations which prohibit unlawful discrimination because of race, creed, color, national origin, sex, age, disability, marital status, and other protected category and to take affirmative action in working with contracting parties to ensure certified Minority and Women-Owned Business Enterprises (MWBEs) share in the economic opportunities generated by NYCEDC's projects and initiatives.
NYCEDC established the Contract Financing Loan Fund programs for Minority, Women and Disadvantaged Business Enterprise (M/W/DBE) interested in working on public construction projects. Contract Financing Loan Fund facilitates financing for short-term mobilization needs such as insurance, labor, supplies and equipment. Bidders/subcontractors are strongly encouraged to visit the NYCEDC website at http://edc.nyc/opportunity-mwdbe to learn more about the program.
Vendor Resources
Because NYCEDC's projects are generally funded with public funding sources, working with NYCEDC on many of our projects requires the completion and submission of certain forms and documents. Click here to register with PASSPort, a database of information of vendors who do business with NYC, learn how to obtain proof of insurance, download Doing Business Accountability project forms, and more.
Have Questions?
For questions regarding the subject matter of this RFP:
For all questions that do not pertain to the subject matter of this RFP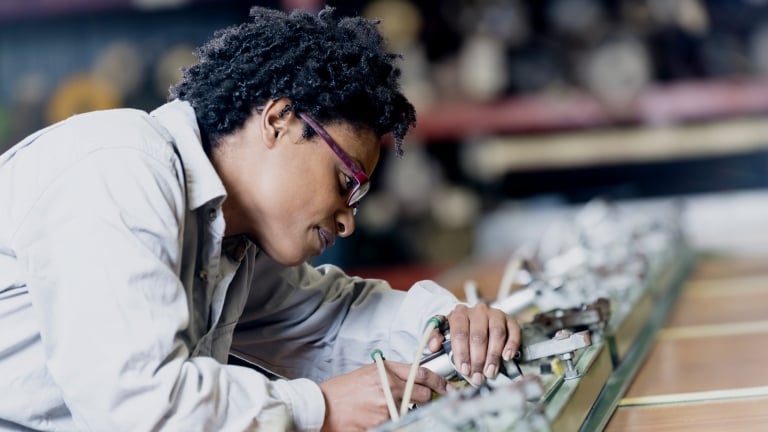 Join our Vendors List
Learn about upcoming contracting opportunities.
Benefits
Receive notification of upcoming contracting opportunities in your field(s)

Join other reputable and qualified construction and consulting firms

Learn more about available projects and the companies involved