Sea View Healthy Community
We're bringing a new planned community to Staten Island, focused on preventing illness and promoting healthy lifestyles. The Sea View Healthy Community will integrate medical care, housing, retail, community facilities, and open space.
Our Vision
The Sea View Healthy Community—the first of its kind in NYC—will be built on the site of the former Sea View Hospital Tuberculosis Campus.
This community of care is going to happen, and Staten Island will be a much healthier place because if it.
James Oddo
Former Staten Island Borough President
Where that facility was designed to meet the health challenges of the early 20th century, the Sea View Healthy Community will address the health and wellness needs of today's New Yorkers—in particular, isolated lifestyles, poor nutrition, and lack of physical activity.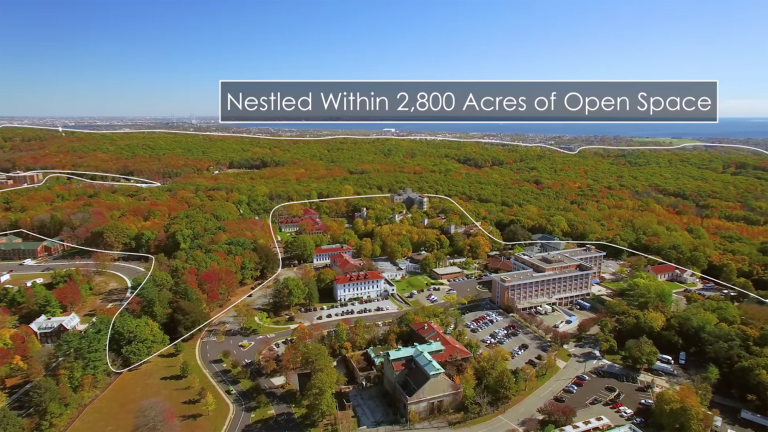 NYCEDC and Borough President James Oddo Announce New York City's First Planned Wellness Community in Staten Island
Learn More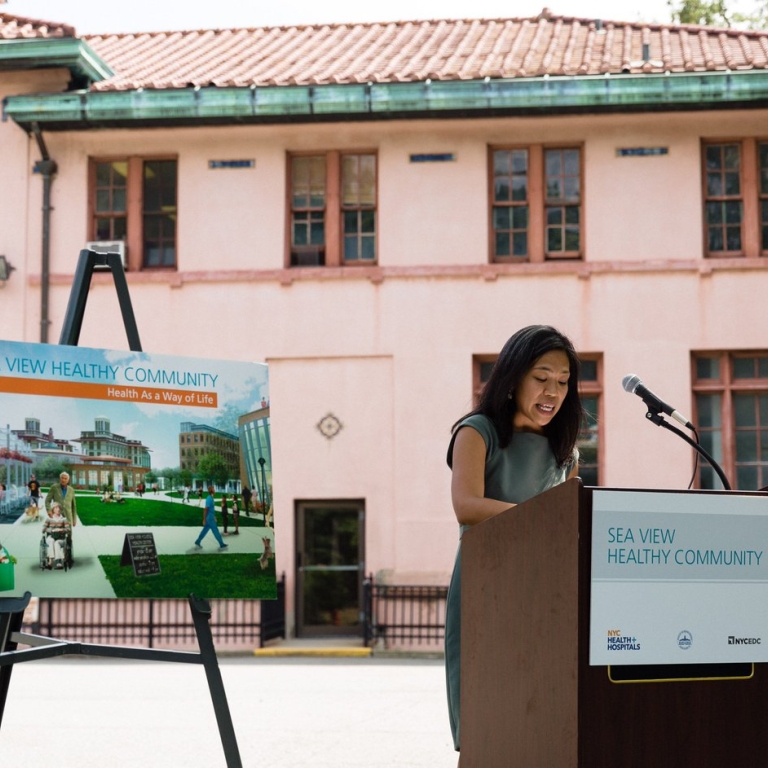 Developing the Model
The Sea View Healthy Community will be designed to address these health needs by:
Building closer connections to Staten Island's abundance of nature and parkland, like the Greenbelt.
Expanding access to healthy food through community farms, health food grocers, and farm-to-table restaurants and cafés.
Integrating opportunities for physical activity into the landscape and design.
Promoting social interaction through open public spaces
Sea View: Yesterday and Tomorrow
Check out the history of Sea View and get a glimpse of the site's future.