Applied Sciences NYC
Location:
Citywide, Manhattan
Project Status:
Completed
For New York City, the establishment of new top-tier applied sciences and engineering campuses in New York City is a once-in-a-generation investment that will ensure we remain one of the world's premier economic hub for the future.
Project Highlights
More than $33 Billion overall economic impact over next three decades
Over 48,000 Jobs over next three decades
Nearly 1,000 Spin-Off companies over next 3 decades
All three projects will more than double the existing number of full time graduate engineering students and more than double the engineering faculty in NYC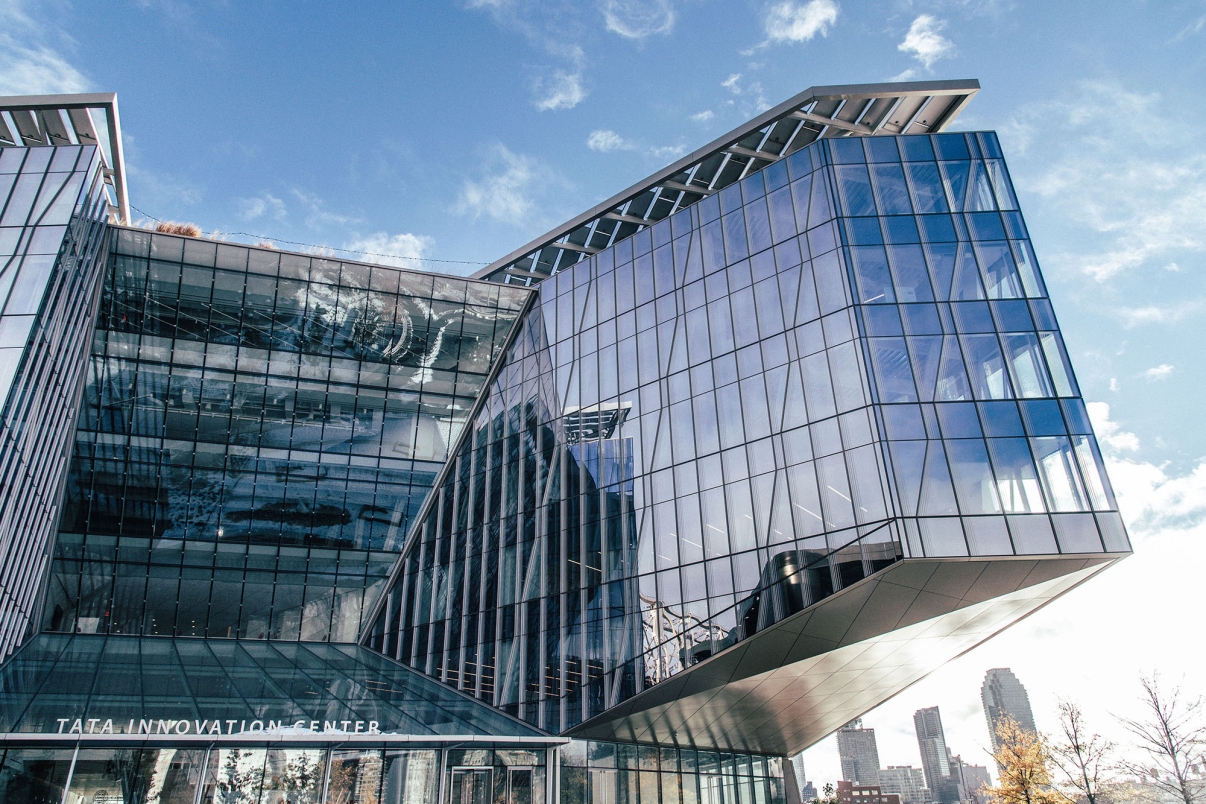 Overview
Rapid technological advances are changing the way business is done and how people live. In December 2010, Applied Sciences NYC was launched to dramatically expand the city's capacity in the applied sciences sector to maintain our global competitiveness and create jobs.
The initiative was a challenge to top academic institutions from around the world to propose a new or expanded applied sciences and engineering campus in New York City. We offered to provide City-owned land, a seed investment of City capital, and the full support of our administration in making this project a reality. These proposed campuses would not only enrich the City's existing research capabilities, but also lead to innovative ideas that can be commercialized, catalyzing hundreds of spinoff companies and increasing the probability that the next high growth company will emerge in New York City.
As a result of this initiative, there are three new applied sciences educational institutions in New York City. More information about each can be found below.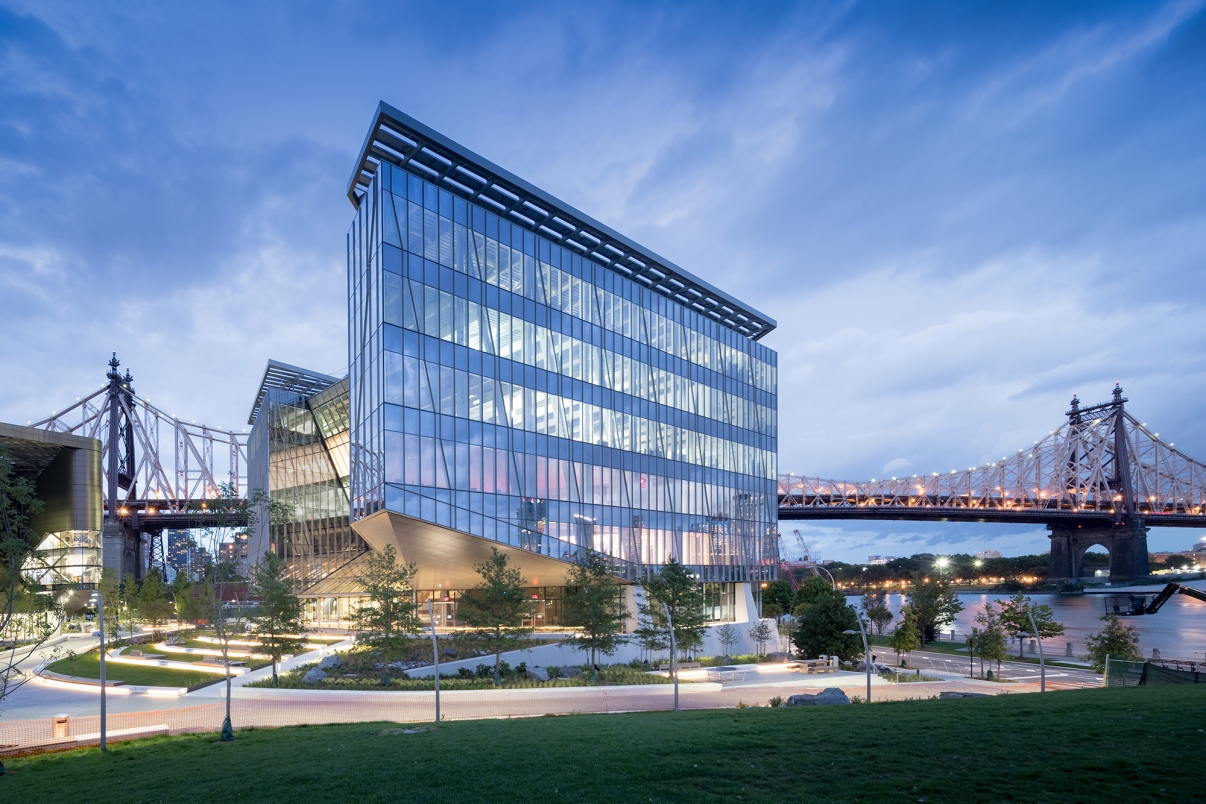 CornellNYC Tech
Home of the Technion-Cornell Innovation Institute on Roosevelt Island
On December 19, 2011, the City of New York, Cornell University, and Technion-Israel Institute of Technology announced a partnership to build a $2 billion, two-million-square-foot applied science and engineering campus on Roosevelt Island in New York City.
The selection of the Cornell/Technion consortium pairs two of the world's top institutions in the fields of science, engineering, technology and research, marked a major milestone. Cornell Tech brings together faculty, business leaders, tech entrepreneurs and students in a catalytic environment to produce visionary results grounded in significant needs that will focus on building technologies that will directly address societal and commercial needs. They conduct groundbreaking research, collaborate extensively with tech-oriented companies and organizations, and launch their own startups. Cornell Tech has seven Masters programs, including two dual-degree programs with the Technion-Israel Institute of Technology through the Jacobs Technion-Cornell Institute. Key to Cornell Tech is its relationship with New York City -- the campus has a dedicated K-12 initiative to bring tech education into local schools, and the WiTNY program, a partnership with City University of New York to encourage more young women to pursue degrees and careers in tech.
Cornell Tech's Roosevelt Island campus opened fall 2017. The campus will include two million square feet of state-of-the-art buildings, over two acres of open space, and will be home to more than 2,000 graduate students and hundreds of faculty and staff.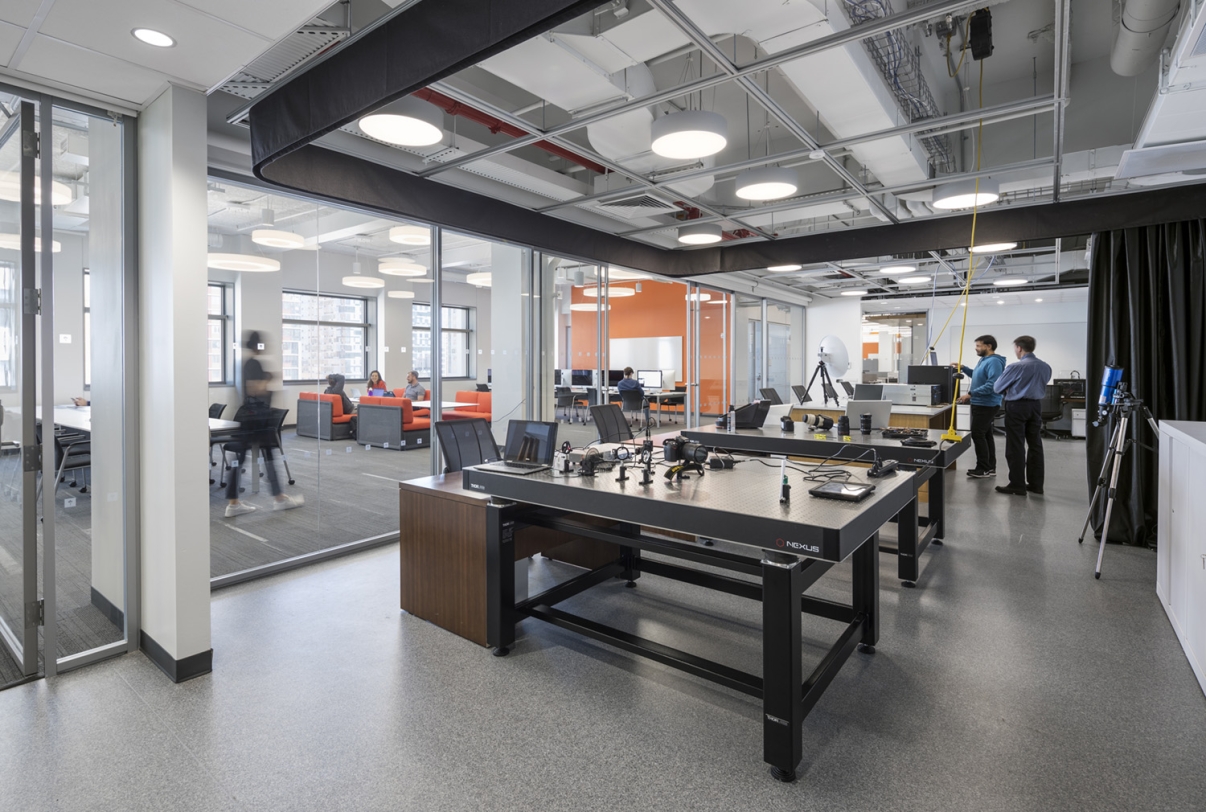 NYU Center for Urban Science and Progress in Downtown Brooklyn
On April 23, 2012, the City of New York announced a second historic agreement to create a new applied sciences center in Downtown Brooklyn at 370 Jay Street.
The Center for Urban Science and Progress (CUSP) was created as a partnership with NYU, the City of New York, and other academic and industrial partners to make cities around the world more efficient, livable, equitable and resilient. By 2050, 66% of the world's population is projected to live in urban cities. How can rapidly growing cities provide a high quality of life to citizens of every socioeconomic status? How will the effectively and efficiently deliver services, address resource allocation, and increase citizens access to green space?
With NYC as its laboratory, NYU's CUSP uses advances in data creation, storage, and analytics to investigate and answer such questions. These activities are making NYU CUSP the world's leading authority in the emerging field of urban informatics.
CUSP's impact-driven research and educational programs examine complex urban issues and contribute practical solutions for challenges facing New York City and growing cities worldwide. CUSP grants an M.S. and Advanced Certificate in Applied Urban Science and Informatics.
New research and technologies developed at the Center are expected to generate $5.5 billion in overall economic impact and 7,700 jobs over the next three decades.
Columbia University's Data Sciences Institute in Morningside Heights and Washington Heights
On July 30, 2012, the City of New York and Columbia University announced an agreement between the City of New York and Columbia University to create a new Data Science Institute, located in Columbia's Morningside Heights and Washington Heights campuses in New York City. The agreement included the creation of 44,000 square feet of new applied science and engineering space on Columbia's campus and the addition of 75 new faculty hired within the University's Fu Foundation School of Engineering and Applied Science.
Since 2017, the Columbia Data Science Institute is now a university-level institute whose "Data for Good" mission is to advance the state-of-the-art in data science, enhance fields, profession, and sectors through the application of data science and to ensure the responsible use of data benefits the society. The Institute has enhanced the level of training available to the city's next wave of talented engineers and applied scientists to generate nearly $4 billion of economic growth across the five boroughs over the next three decades.
Find out more about Columbia University Data Science Institute