The Proptech Opportunity in NYC
Real estate tech, or "proptech," is a set of technologies that transforms the way we design, build, sell, inspect, and operate real estate.
The proptech industry already exists in New York City, which is home to an emerging startup community. But, with NYC's uniquely large base of public real estate stock, the industry has a great opportunity to grow even further and expand beyond the luxury market—while simultaneously addressing the city's most pressing environmental, social, and policy needs by harnessing its technologies to strengthen the City's public infrastructure.
NYCEDC and a partnership of City agencies are coordinating with the proptech sector, including JLL Technologies and UrbanSense, an MWBE multidisciplinary global consulting practice focused on cities and tech, to serve New York City residents and communities. The Proptech Piloting Program seeks to find innovative proptech startups that are interested in working with NYCEDC, Department of Citywide Administrative Services (DCAS), and New York City Housing Authority (NYCHA) to improve quality of life for tenants and address building sustainability.
A Broad Benefit
The Proptech Piloting Program facilitates the piloting of proptech within select City-owned real estate assets—benefiting industry startups, residents, and communities around NYC, as well as the City agencies that serve them.
The primary objectives of the Proptech Piloting Program are to:
Support the emerging proptech industry by making public infrastructure available to scale technology solutions
Prioritize the needs of hard-hit and underserved communities
Create a flexible platform that helps City agencies improve safety, health, sustainability, and performance of City-owned assets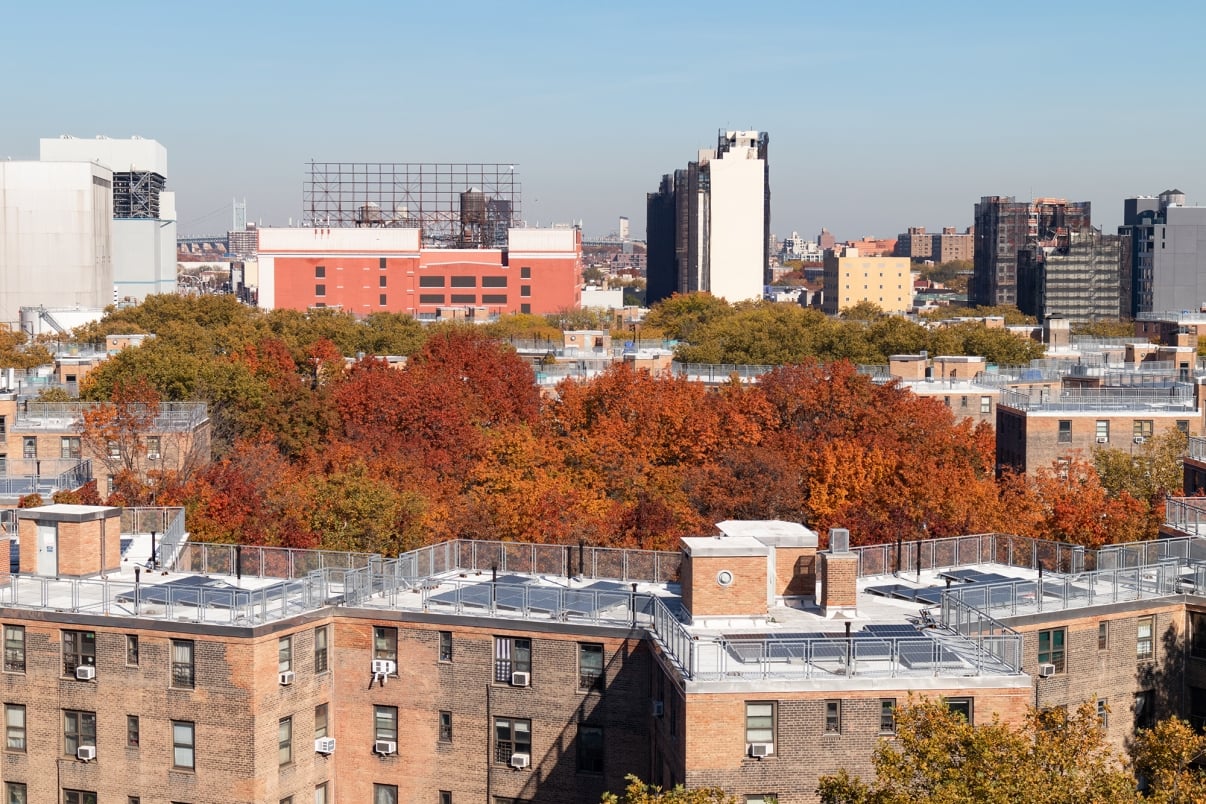 For Startups
Startups will benefit from the opportunity to scale their technologies in a dynamic environment, working closely with the City, JLL Technologies, and UrbanSense, to identify pilot sites to deploy their technologies—showcasing their potential to investors, customers, and users.
For Residents and Communities
Residents and communities will see their buildings become safer, healthier, more sustainable, and better-performing as proptech solutions are deployed to identify and solve issues ranging from identifying impending boiler outages to conserving elevator energy usage. This will enable underserved communities throughout the city to enjoy the same benefits that residents of luxury buildings have long had access to.
For City Agencies
City agencies will benefit from private-sector innovation, better performance of City-owned real estate assets and infrastructure, and a public sector workforce better prepared for the future of real estate.
Program Components
JLL Technologies and UrbanSense has partnered with the City on selecting pilots to address specific needs.
JLL Technologies and UrbanSense will source, vet, and provide recommendations on viable pilot technologies.
NYCEDC, DCAS, and NYCHA will review the recommendations and select pilots at their discretion.
Once pilots are selected, the second phase operator(s), in conjunction with City agency asset managers, will oversee contracting, deployment, monitoring, and evaluation of pilots.
The second operator(s) will also establish a pilot-based, experiential workforce development program to train the next generation of proptech talent.