Community Workspace
The Futureworks Makerspace is a state-of-the-art community workspace for entrepreneurs, makers, architects, artists, and anyone with a curious mind who wants to make something. As a key component of Futureworks NYC, the Futureworks Makerspace supports advanced manufacturing, entrepreneurship, and grows good local manufacturing jobs. With over $1M of advanced equipment and tools, affordable memberships, prototyping and design services, STEAM education, and ample storage, the space supports people who have a product idea they want to bring to life. The Futureworks Makerspace is located in Sunset Park at the Brooklyn Army Terminal, a hub for light industrial and manufacturing in NYC, and is run by local nonprofit MakerSpace NYC.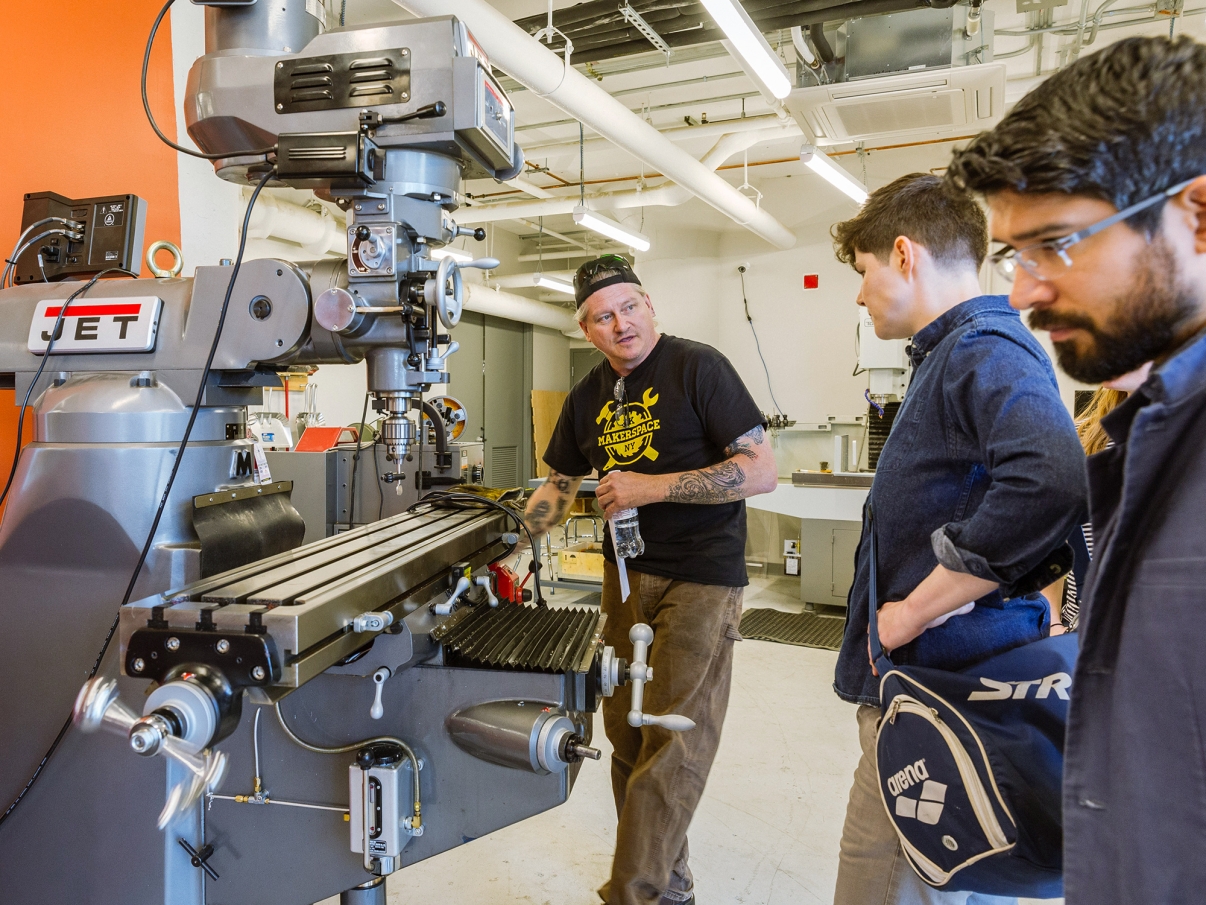 Offerings
Classes and Workshops: From basic safety and use classes to more advanced learning, the Futureworks Makerspace can help makers grow. Adult classes, children's programs, and family programs are available.
Prototyping: The Futureworks Makerspace offers consultations, advice, design, and custom fabrication services.
Education: The Futureworks Makerspace offers a variety of education programs for all grade levels and developmental abilities that focus on science, technology, engineering, arts, and math. Schools are invited to visit the Makerspace so that students can work on a hands-on project - or the Makerspace can come to you with the STEAM Wagon!
Memberships: The Futureworks Makerspace offers several different levels of membership. Members gain access to the widest variety of industrial and advanced manufacturing tools in New York City. Benefits include discounts on classes, workshops, prototyping, and more.