The blockchain ecosystem is growing rapidly in New York City and has the potential to revolutionize the way New Yorkers interact with the city and each other. NYCEDC is helping to ensure that the opportunities created by this technology are available to all New Yorkers.
NYCEDC's blockchain strategy seeks to solidify New York's early leadership in the sector and lay a foundation for inclusive growth through three initiatives: the NYC Blockchain Center, the NYC BigApps Blockchain Challenge and the annual Blockchain Week NYC.
The new Blockchain Center will serve as a vital resource to professionals in a booming industry, as well as those eager to learn and utilize this technology.
James Patchett
Former President and CEO, NYCEDC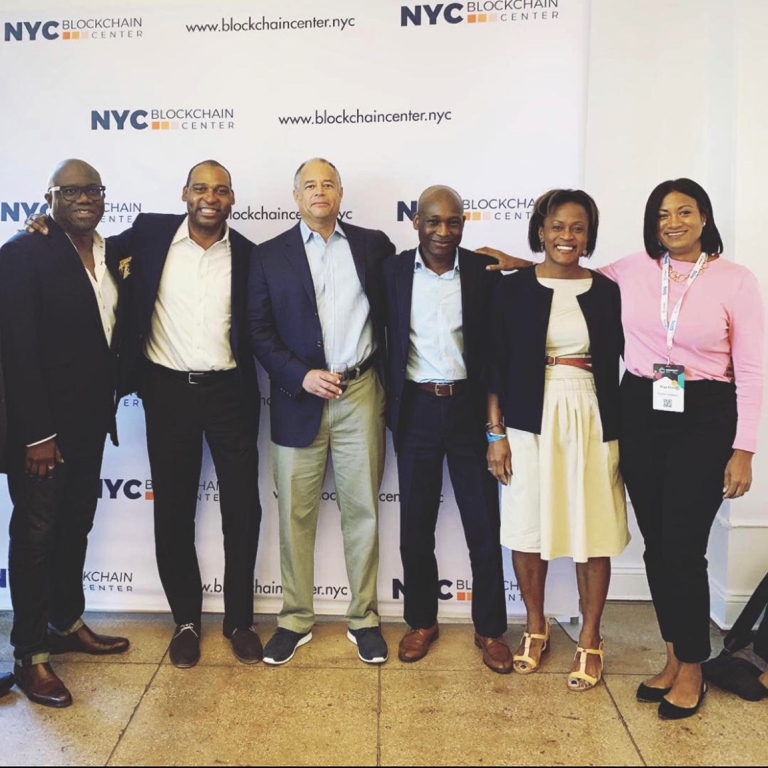 NYC Blockchain Center
Opened in January 2019, the NYC Blockchain Center is the beating heart of the industry in NYC, bringing business, academia, and government together under one roof to:
Provide access to shared space that promotes learning and connectivity within the blockchain ecosystem
Create a robust partnership network of non-profit, academic, and private sector entities
Support those launching blockchain ventures through mentorship and educational programs
Promote diversity and inclusion within the blockchain ecosystem
Create a forum for regulators to engage with entrepreneurs and discuss regulatory developments affecting blockchain technology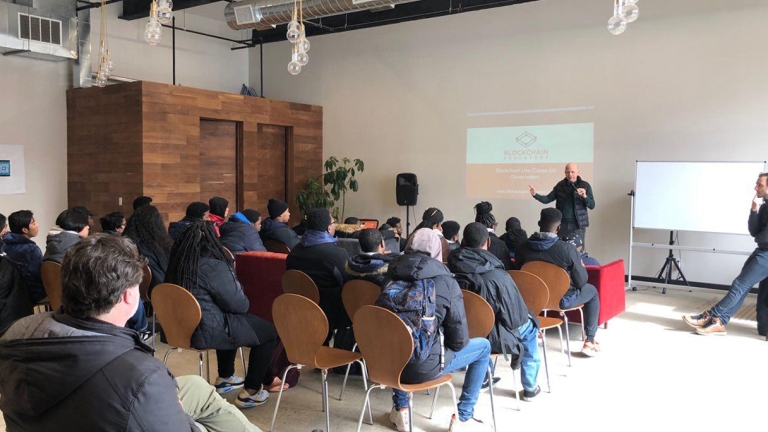 NYC Blockchain Center
A NYCEDC partnership with Future\Perfect Labs and Global Blockchain Business Council.
Learn More
NYC BigApps Blockchain Challenge
Building on the legacy of the city's NYC BigApps public competition, NYCEDC is leveraging the challenge in 2019 to catalyze the development of blockchain solutions that improve the efficiency, transparency, and security of public sector services and systems. BigApps is buildingNYC blockchain talent, supporting innovation, promoting blockchain awareness among government officials, and seeding potential pilots for NYC government.
NYCEDC is proud to partner with innovation agency SecondMuse to manage the NYCBigApps Blockchain Challenge.
Blockchain Week NYC
Blockchain Week NYC positions New York City as a global center of the blockchain industry. The week of conferences, events, meet-ups, and gatherings brings together thousands of entrepreneurs, investors, traders, developers, academics, students, and crypto and blockchain enthusiasts from over 100 countries to meet and collaborate in what is the de facto annual summit for the Blockchain industry.
NYCEDC partners with CoinDesk to host the annual week of industry events.
Our Partners