The Entrepreneurship Lab (ELab NYC) is a competitive 6-month program launched by the City of New York, designed for graduate students of science, engineering and medicine, post-doctoral fellows, medical residents, physicians, nurses, researchers, technologists, and other scientists in NYC who are interested in forming new ventures in the life sciences and healthcare technology sectors.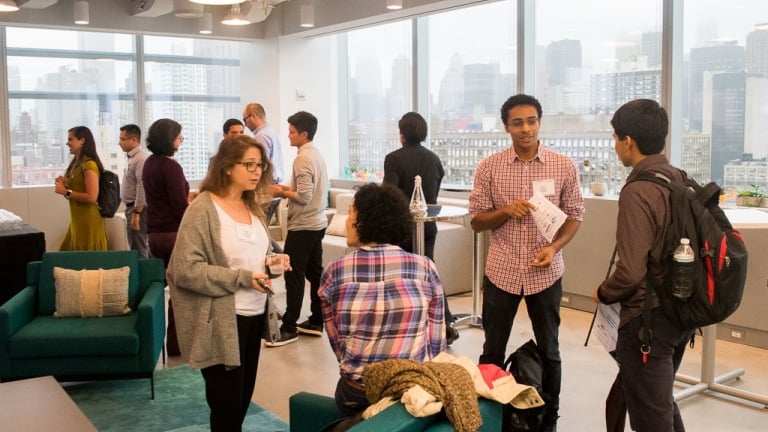 Building NYC's Life Sciences Sector
ELabNYC gives aspiring entrepreneurs the tools for success.
The Lab is designed to:
Support venture creation in NYC's growing life sciences and health tech sectors.
Teach life sciences entrepreneurs how to establish, run, and grow a business.
Build a local platform for life sciences and health tech entrepreneurs in NYC.
Eligibility
Participants should live or work in NYC and have a background in science or technology. Each participant or team must have a technology or innovation and be committed to starting a new venture in therapeutics, medical devices, diagnostics, bioinformatics, research tools, or healthcare IT. Applicants should be:
Entrepreneurial-minded
Effective communicators
Resourceful and able to engage partners
In need of advanced business training
Published in scientific journals or have recorded patents
Applications open in August and are due on October 21st. The six-month program launches in January of every year with sessions held in Midtown Manhattan. 
Get Involved
Learn more about the program and our application process.