With over 1 million square feet of commercial laboratory space, the Alexandria Center for Life Science is a one-of-a-kind home to world-class pharmaceutical and biotechnology companies.
Research Park Overview
The Alexandria Center for Life Science, located at 29th St and 1st Ave between Bellevue Hospital and NYU Medical Center, is a state-of-the-art research and development campus that serves as the flagship location for New York City's expanding life sciences sector.
Strategically located along Manhattan's East Side Medical Corridor, The Alexandria Center™ capitalizes on its proximity to the City's top academic, medical institutions and major hospitals. Upon completion of the North Tower will provide 1.3 million-square-feet of first-class office and laboratory space in a campus setting designed to foster cross-institutional collaboration.
The Alexandria Center for Life Science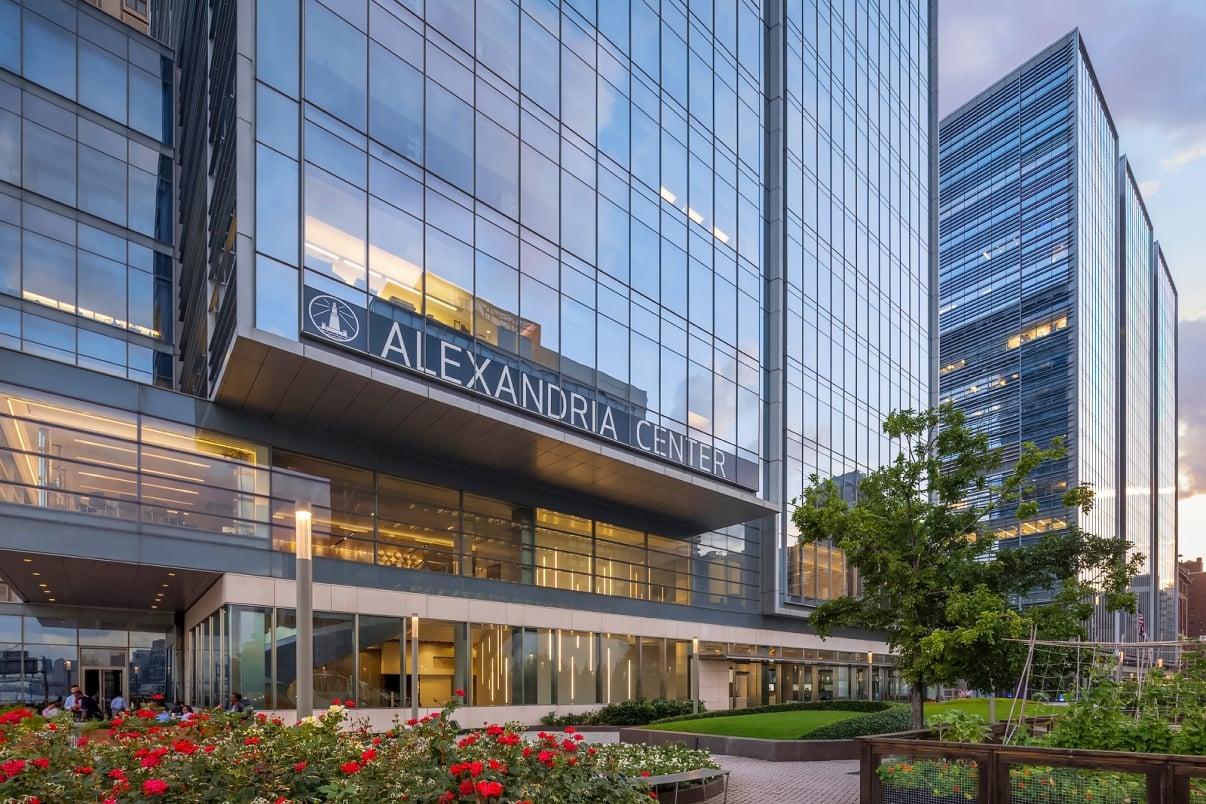 Alexandria Real Estate Equities has completed construction of the first two towers, which includes a winter garden, restaurant, café, conference center, and several floors of laboratories and office space. Over 50 tenants are currently occupying space at both facilities including Bristol-Myers Squibb (NYC HQ), Eli Lilly, Accelerator Life Science Partners, Intracellular Therapies, Kallyope, MeiraGTx, and Cellectis in the West Tower. Tenants in the East Tower include Pfizer's Center for Therapeutic Innovation, NYU Langone, Petra Pharma, BlueRock Therapeutics, and Kadmon.