Press Release
NYCEDC Announces First WE Venture Investment for a Women and Minority-Owned Tech Company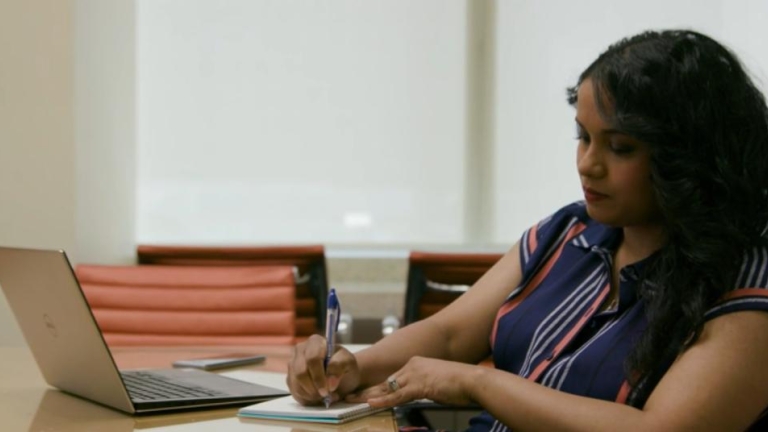 Cosynd, a New York-Based Legal Service Copyright Platform, Will Receive Funding to Invest in Its Platform and Grow Its Business
NEW YORK, NY—New York City Economic Development Corporation (NYCEDC) announced the selection of Cosynd, a New York based legal platform that is the fastest and most affordable way for creatives and content-drive businesses to protect themselves, as the first investment from WE Venture, the City's first Venture Capital Consortium designed to support New York City based tech start-up companies founded by women and minority entrepreneurs.
Cosynd automates the creation, negotiate, and execution of vital contracts that secure copyright ownership, which can then be registered with the U.S. Copyright Office. Their platform is ideal for creators of music, videos, visual art, and literature and other forms of media. WE Venture and Morgan Stanley's investment will help Cosynd improve its technological infrastructure, grow and support new customers and hire additional staff.

"As we work to support our rapidly growing tech sector, women and minority-owned startups and businesses building new products, platforms and services cannot be left behind," said New York City Economic Development President and CEO James Patchett. "It's why we're thrilled to announce our first WE Venture investment. With these funds, Cosynd will be able to build their business and add to the growing fabric of the city's tech ecosystem."
"We are so excited and honored be the inaugural investment from WE Venture. As a team that is 80% female, 60% minority, and 20% veteran, we deeply respect this mission to empower NYC's brightest startups built by women and minorities," said Cosynd CEO Jessica Sobhraj. "NYCEDC's team has been phenomenal to work with and we are particularly thrilled about all of the ways that we can collaborate here at home in NYC – the creative capital of the world!"
Last year, NYCEDC announced the selection of Archer Gray, Future\Perfect Ventures, Golden Seeds Venture Fund, WOCstar Fund, and the Multicultural Innovation Lab at Morgan Stanley as partners of WE Venture.
The partners are responsible for identifying NYC-based early stage companies in various sectors and providing capital in partnership with the City to support the companies. EDC will co-invest $10 million alongside $20 million from the venture capital partners for a total amount of $30 million over the next five years.
The WE Venture consortium is part of the City's women.nyc initiative, which supports women by connecting them with resources and tools, including free expert legal advice, financial assistance, networking and mentorship opportunities. The initiative aims to make New York City the best place in the world for women to succeed. The WE Venture consortium is also part of Women Entrepreneurs NYC, which has worked with over 5,000 women to start and scale their businesses.
About NYCEDC
New York City Economic Development Corporation creates shared prosperity across New York City's five boroughs by strengthening neighborhoods and creating good jobs. NYCEDC works with and for communities to provide them with the resources they need to thrive, and we invest in projects that increase sustainability, support job growth, develop talent, and spark innovation to strengthen the City's competitive advantage. To learn more about our work and initiatives, please visit us on Facebook, Twitter, or Instagram.
About women.nyc
When women succeed, the greatest city in the world becomes even better. women.nyc is a groundbreaking initiative that both inspires women to advance their careers and provides them with the real tools they need for success. From free, expert legal advice, to networking and mentorship, to financial assistance, women.nyc offers a growing portfolio of resources for working women.
About Cosynd
Cosynd is the fastest and most affordable way for creators to protect themselves and their life's work. Cosynd makes basic copyright protection accessible to everyone by simplifying two essential actions - establishing ownership of copyrights with simple contracts and seamlessly registering copyrights with the U.S. Copyright Office. Cosynd automates these processes faster than ever before so that people can get back to doing what they love - creating.