Press Release
NYCEDC and Company Ventures Announce Second Cohort of the City Fellowship for Impact Entrepreneurs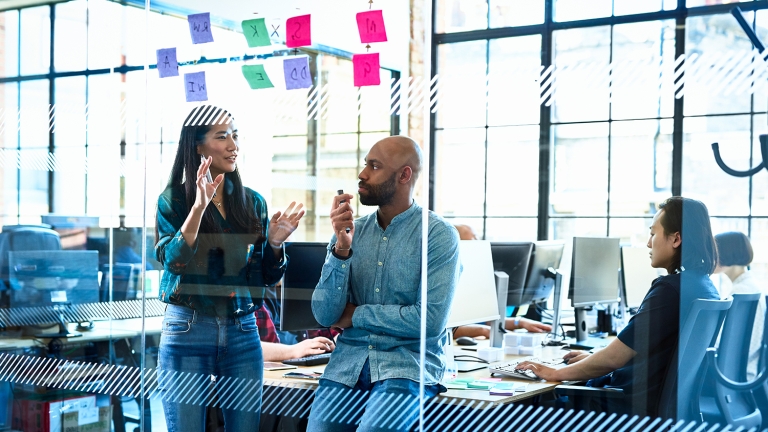 Program Offers Access to Venture Capital Networks and Resources to Businesses and Nonprofits Driving Equity and Sustainability in NYC
NEW YORK, NY—New York City Economic Development Corporation (NYCEDC) and Company Ventures announced today the second cohort of the City Fellowship at Company Ventures. The program was founded in 2021 to support historically underrepresented founders of small businesses, nonprofits, and technology startups focused on building a more equitable and sustainable future for New York City, with an emphasis on economic equity and climate justice.
The second cohort kicks off on February 9 and is comprised of founders from 15 organizations leveraging their business models for the betterment of New Yorkers' quality of life specifically relating to caregiving and support, education, environmental sustainability, food security, justice. They include:
Caregiving and Support
Community Investment
Education
Environmental Sustainability
Food Security
Justice
Workforce Training and Development
The program offers these early-stage entrepreneurs access to a community of like-minded innovators, as well as connections to venture capital-level connectivity to government, corporate, and technological resources to help them thrive, including:
Company Ventures' North Star program to help leaders identity and codify vision, mission and values, with an emphasis on full stakeholder accountability and environmental sustainability
Support in navigating government piloting opportunities to introduce innovation and new technology at NYC agencies
Workforce development partnerships with CUNY to provide paid internships for diverse next-gen talent
Broader opportunities to tap into Company Ventures' resources and partnerships, as well as to connect with relevant NYC agencies and offices
"As New York City's tech industry continues to grow, we must build a more equitable and sustainable tech ecosystem by providing individuals from historically underrepresented backgrounds with the tools and support they need to succeed," said NYCEDC President and CEO Andrew Kimball. "We are thrilled to continue working with Company Ventures, supporting this impressive next group of founders and entrepreneurs to build a brighter and more inclusive future for New York City."
"We're honored to support the second cohort of City Fellows in driving creative solutions and positive change for New York City and beyond," said Lindsay Siegel, Head of Impact at Company Ventures. "These extraordinary founders are building new pathways to equity and sustainability for all New Yorkers, influenced by their own lived experiences. As a venture capital ecosystem committed to this space, we have tools to help them grow and create greater impact. Building on the success and momentum from the first cohort, we could not be more excited for this next phase."
The first cohort of the City Fellowship was composed of founders from 14 organizations—from childcare solutions and job training, to sustainability efforts for historically marginalized NYC communities. Their achievements have since included acceptances into Google for Startups Latino Founders Fund and Black Founders Fund, the Obama Foundation Scholars program at Columbia University, Visible Hands 2022 Flagship Accelerator, and the Basque Culinary Center's "Culinary Action! On the Road," a prestigious international entrepreneurship program for food tech startups.
About NYCEDC
New York City Economic Development Corporation is a mission-driven, nonprofit organization that creates shared prosperity across New York City by strengthening neighborhoods and creating good jobs. We work with and for communities to bring emerging industries to New York City; develop spaces and facilities for businesses; empower New Yorkers through training and skill-building; and invest in sustainable and innovative projects that make the city a great place to live and work. To learn more about what we do, visit us on Facebook, Twitter, LinkedIn, and Instagram.
About Company Ventures
Company Ventures is an early-stage venture capital firm based in NYC that provides an unparalleled foundation for entrepreneurs building with purpose. The firm invests in pre-seed and seed companies across all industry verticals with particular interest in digital health, financial services, real estate tech, enterprise software, and consumer internet. In addition to its early-stage investment activity, Company Ventures operates the Grand Central Tech Residency, an annual program built specifically to bring together NYC's premier founding teams. Since inception, this program has supported over 150 companies, who have collectively raised $2.4B from top VCs.