Press Release
NYCEDC and CFDA Announce $14M Expansion of Fashion Manufacturing Initiative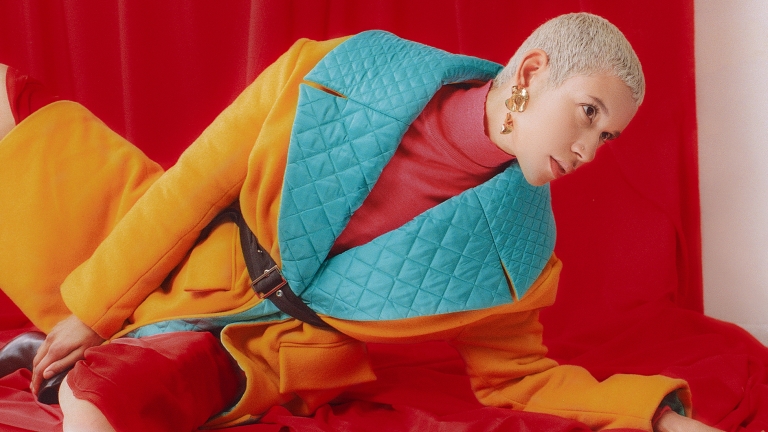 Next Iteration of Program to Include Additional Grant Program to Increase NYC Production and Workplace Skills Training
NEW YORK, NY—New York City Economic Development Corporation (NYCEDC) and the Council of Fashion Designers of America (CFDA) today announced the $14 million expansion of the Fashion Manufacturing Initiative (FMI) including a new pilot grant program, the Local Production Fund, and robust workforce development programming.
The Local Production Fund, available to all New York City-based fashion manufacturers, will encourage U.S. designers to increase their production in New York City by matching them with manufacturers who have received credits to be used for production runs of participating designers.

The Local Production Fund builds off the investment of innovative technology made through the existing FMI Grant Fund and is intended to bolster more use of that technology, as well as build stronger relationships between designers and manufacturers and create more consistent production for NYC manufacturers. Manufacturer applications will open later this fall and designer applications will release during the February 2020 market.

In order to expand training and workforce development opportunities for the next generation of fashion manufacturing businesses and their workforce, the CFDA will partner with the Industrial Sewing and Innovation Center (ISAIC), a national sewn trades institute, to assess the sector and report on customized programs built for NYC's workforce needs. The CFDA and ISAIC will work with local community-based organizations to evaluate the landscape during this assessment and throughout the execution of the programming following the assessment, ensuring there is a talent pipeline with opportunities for technical instruction, on-the-job training through apprenticeships, and advanced technology training. Workforce programs offered in partnership with manufacturers will be available to workers with diverse backgrounds, experience and education.

"The Fashion Manufacturing Initiative has helped New York City's iconic fashion industry prepare for the future, and by more than doubling our investment, we are ensuring its continued success," said NYCEDC President and CEO James Patchett. "The newly expanded program will allow for the growth of critical training and grant opportunities for its participants and continue to bolster fashion manufacturing in New York City."

"We designed this comprehensive suite of programming to update our Fashion Manufacturing Initiative as we continue to address the diverse and ever-changing needs of New York City production," said CFDA President and CEO Steven Kolb. "From building pipelines for new client growth to training workers to ensure retention and competitiveness in the workforce, the program will help solidify resources and development across the manufacturer's entire business."

"Developing talent and investing in skills is a critical component to the success of the Fashion Manufacturing Initiative," said ISAIC President and CEO Jennifer Guarino. "We look forward to fostering and supporting a dynamic, diverse and innovative fashion production system in New York City using the people-focused and sustainable model on which ISAIC is based."

"New York City is the fashion capital of the world and aspiring designers continue to come here for an opportunity to grow as professionals," said City Council Speaker Corey Johnson. "The New York City Economic Development Corporation (NYCEDC) and the Council of Fashion Designers of America (CFDA)'s Fashion Manufacturing Initiative will benefit designers and manufacturers alike in giving them the skills they need to thrive. This is a good way to bolster local manufacturing, which is so important."

"The Fashion Manufacturing Initiative makes important strides to support our local fashion manufacturers and help incentivize designers to produce fashion right here in New York City," said Council Member Paul Vallone, chair of the Economic Development Committee. "Providing our city's fashion manufacturers with support in the form of grant funding, workforce development programs and on-the-job training will ensure this iconic New York industry continues to thrive for years to come."

In 2013, NYCEDC and CFDA launched the FMI's Grant Fund to provide local production facilities with funding for equipment and technology upgrades, employees skills training, business development consultants, capital improvements to their facilities, and relocation costs in New York City. FMI has also included business development opportunities for grant recipients, such as subsidized industry trade show participation, CFDA designer Open Houses and consumer-focused retail partnerships merchandising NYC designed and made apparel to a global audience. The initiative also seeks to encourage and motivate emerging and established designers to produce in New York City, strengthening the value proposition and consumer demand for locally manufactured products to a U.S.-based and global audience.

The Fashion Manufacturing Initiative's expansion is part of a package passed by the City Council in December of last year to support fashion manufacturers in the Garment Center and allow the district to achieve its potential as a mixed-use neighborhood that includes manufacturing space alongside office space, wholesale and showrooms.

FMI is heavily supported by industry leaders including founding partners Andrew Rosen and Ralph Lauren, and the initiative's newest underwriter Walmart, with additional support from DHL, the CFDA's official logistics partner, as well as the American Apparel & Footwear Association (AAFA), Premiere Vision, and SwatchOn, among others.

Between 2013-2019, the FMI Grant Fund enabled 33 New York City fashion manufacturers, such as Atelier Amelia, Button Down Factory, Hertling, New York Embroidery Studio, Rainbow Leather Inc., and Tailored Industry, to invest in and acquire new machinery and technologies that directly impacted their service offerings, increased clientele, and improved business efficiency. The expansion of FMI seeks to build on the impact and momentum of the past six years with the next round of the FMI Grant Fund as well as additional programming, set to begin in 2020.
About NYCEDC
New York City Economic Development Corporation creates shared prosperity across New York City's five boroughs by strengthening neighborhoods and creating good jobs. NYCEDC works with and for communities to provide them with the resources they need to thrive, and we invest in projects that increase sustainability, support job growth, develop talent, and spark innovation to strengthen the City's competitive advantage. To learn more about our work and initiatives, please visit us on Facebook, Twitter, or Instagram.
About the CFDA
Founded in 1962, the Council of Fashion Designers of America, Inc. (CFDA) is a not-for-profit trade association with a membership of almost 500 of America's foremost womenswear, menswear, jewelry, and accessory designers. In addition to hosting the annual CFDA Fashion Awards, the organization owns the Fashion Calendar and is the organizer of the Official New York Fashion Week Schedule. It also offers programs which support professional development and scholarships. Member support is provided through the Strategic Partnerships Group, a group of high-profile companies offering designers strategic opportunities. The CFDA Foundation, Inc. is a separate not-for-profit with a focus on domestic production through the Fashion Manufacturing Initiative (FMI). The Foundation also aims to mobilize the membership to raise funds for charitable causes and engage in civic initiatives. For more information, please visit www.CFDA.com, facebook.com/cfda, instagram.com/cfda, twitter.com/cfda, cfda.tumblr.com, and youtube.com/cfdatv.