Press Release
NYCEDC and Bogopa Food Bazaar Celebrate Supermarket's Grand Opening at the Bronx Terminal Market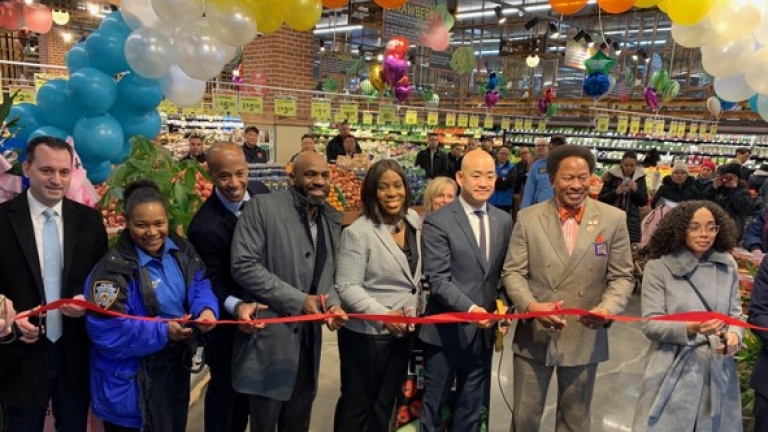 New Market Poised to Bring Fresh Foods and 100 New Jobs to Local Resident
New York City Economic Development Corporation (NYCEDC), Bogopa Food Bazaar, Council Member Vanessa Gibson and community stakeholders celebrated the grand opening of a new Food Bazaar supermarket location, in Concourse, the Bronx. The new supermarket will create approximately 200 jobs available to local residents, and provide the community with fresh fruits, vegetables, meats, fish and other international food products.

The project includes a complete rehabilitation and fit-out of an 80,000 square foot space in the Bronx Terminal Market, a site formerly occupied by Toys-R-Us before the company went out of business. The project was made possible by the City's FRESH Program, which brings healthy and affordable food options to communities by lowering the costs of owning, leasing, developing, and renovating supermarket retail space, and the City's New Markets Tax Credit (NMTC) program, which provides low-interest construction loans for projects in low-income communities
"The new Bogopa Food Bazaar Supermarket is a great start to strengthening the community by providing employment for the local residents and creating healthy food options in the Bronx, said NYCEDC Managing Director Eric Clement. This supermarket is providing the residents with opportunities that can improve the quality of life in their community.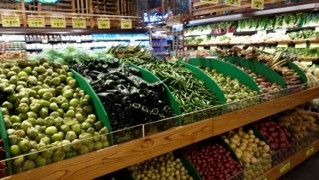 "Food Bazaar Supermarket at the Bronx Terminal Market represents an exciting new venture as our fifth location in the Bronx and the largest supermarket in the borough," said Spencer An, President of Bogopa Service Corp./Food Bazaar Supermarket. "In addition to a first-class shopping experience, the store will soon feature Boogie Down Food Hall, consisting of more than a dozen vendors that will showcase eclectic foods from the Bronx and the outer boroughs.  The food hall will serve as a venue for people to gather and enjoy great food in a dynamic atmosphere. We are really excited to provide the community with this beautiful store and look forward to serving the surrounding neighborhoods for many more years to come."
"Bronx Terminal Market is committed to serving the needs of the local community and we are thrilled to finally welcome Food Bazaar Supermarket to the neighborhood," said Avi Kollenscher, Senior Vice President at Related Companies. "This new opening further expands the offerings of the vibrant shopping and lifestyle destination as we continue to provide essential resources to, and dynamic programming for, the greater Bronx area."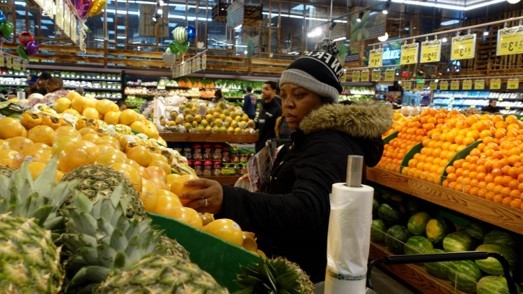 Bogopa is an immigrant-owned business, founded by Francis An in 1988. Today, Bogopa has grown to operate more than 16 Food Bazaar supermarkets in low-income communities across New York City. Bogopa employs approximately 2,500 workers in NYC who receive employee benefits through the United Food and Commercial Workers (UFCW). Through the City's FRESH Program, Bogopa Food Bazaar created its food retail service in an underserved borough near multiple NYCHA developments in an effort to make quality foods accessible to residents.
"I am thrilled to welcome Bogopa Food Bazaar to the Bronx Terminal Market, where they will provide fresh, affordable produce and good-paying jobs to local residents," said Council Member Diana Ayala. "This supermarket, supported through EDC's FRESH Initiative, is a significant investment for our neighborhood and will help ensure healthy and culturally diverse food are accessible to the community."
"The opening of the Food Bazaar at Bronx Terminal Market is a tremendous win for the Bronx," said Council Member Vanessa Gibson. "Not only will the supermarket employ local residents from the neighborhood, but will also increase access to fresh, quality food during a time in which food access continues to be an issue for many New Yorkers. I want to thank NYCEDC and Bogopa Food Bazaar for their partnership on this project."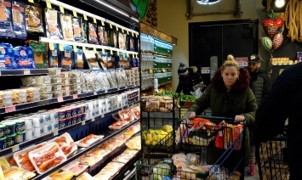 "The opening of Food Bazaar in Bronx Terminal Market in Community District Four will provide access to fresh, quality foods and jobs for everyone in the district, said Community Board 4 District Manager Paul A. Phillips. "With 80,000 square feet, this is a game changer for the food landscape and a welcome addition to the neighborhood."
"The opening of Bogopa's Food Bazaar will improve access to fresh food in the community and bring jobs to the greater Bronx area," said En Jung Kim, Executive Director, Community Development Banking, Chase. "Supporting impactful projects like this through the New Market Tax Credits program creates opportunities that help make a difference in local communities."
About NYCEDC
New York City Economic Development Corporation creates shared prosperity across New York City's five boroughs by strengthening neighborhoods and creating good jobs. NYCEDC works with and for communities to provide them with the resources they need to thrive, and we invest in projects that increase sustainability, support job growth, develop talent, and spark innovation to strengthen the City's competitive advantage. To learn more about our work and initiatives, please visit us on Facebook, Twitter, or Instagram.

ABOUT BRONX TERMINAL MARKET
Bronx Terminal Market is committed to the well-being of the local community, providing resources and programming to the greater Bronx area, and proudly serving as a dynamic shopping destination, including Food Bazaar Supermarket, Applebee's, The Home Depot, Target, BJ's Wholesale Club, Best Buy, Burlington, Bed Bath & Beyond, Mariscos Centro, Marshalls, Michaels, Sprint, and more. Bronx Terminal Market is located at 610 Exterior Street, Bronx NY 10451 and is accessible by public transportation on the Bx13 bus service, the 4, 5, 1, and 3 trains from 149th Street and Grand Concourse, B and D trains at 161 St. Street, or Exit 4 and 5 off the Major Deegan Expressway. For more information on Bronx Terminal Market, please visit www.bronxterminalmarket.com.