Press Release
ICYMI: City Holds Forum to Educate Housing Developers and Supermarket Operators on Available Incentive Programs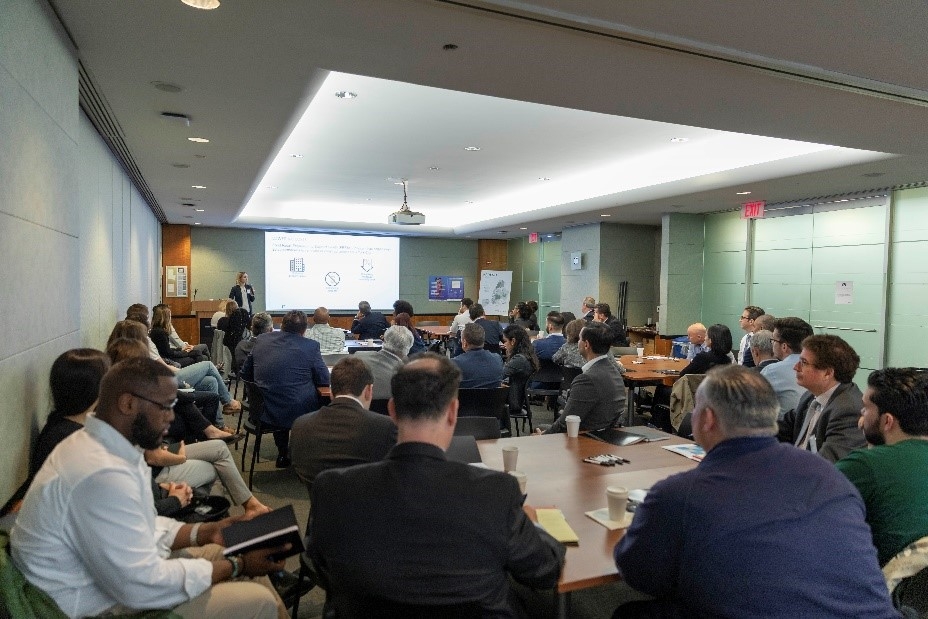 NEW YORK, NY—On Thursday, May 2, the New York City Economic Development Corporation (NYCEDC) hosted a forum on the City's Food Retail Expansion to Support Health (FRESH) program in order to provide an educational workshop and unique networking opportunity for affordable housing developers and supermarket operators that could be eligible for available discretionary tax and zoning benefits. The event featured representatives with NYCEDC, Department of Housing Preservation and Development (HPD), the Mayor's Office of Food Policy, and the Low Income Investment Fund.

"This Administration is clearly committed to both increasing access to affordable housing and improving food access in typically underserved communities," said Jenny Osman, NYCEDC's Director of FRESH. "By bringing supermarket operators and affordable housing developers together, we aim to help more developers include quality, affordable food providers in their developments through the FRESH program."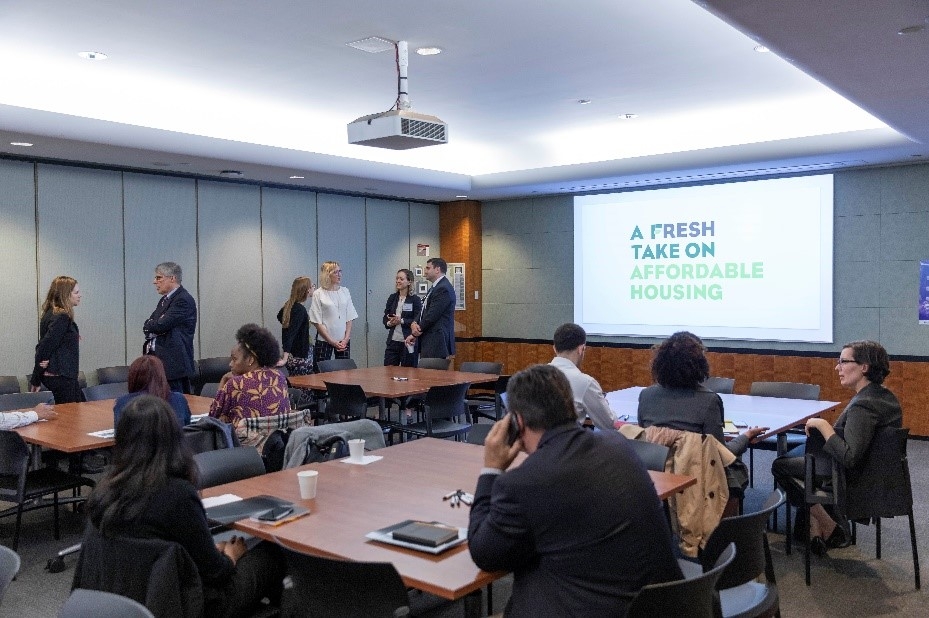 The FRESH program is administered by NYCEDC through the New York City Industrial Development Agency (NYCIDA) and the New York City Department of City Planning (DCP), with support from the Department of Mental Health and Hygiene and Mayor's Office of Food Policy. Since launching, over 20 projects have been approved and more than half have completed their construction and are open to the public. These supermarkets are expected to provide approximately 730,000 square feet of new or renovated space, are estimated to retain more than 600 jobs and create over nearly 1,000 new jobs, and represent an investment of approximately $100 million across the city.

FRESH financial incentives are open to grocery and supermarket operators renovating existing retail space as well as developers seeking to construct or renovate retail space that will be leased by a full-line grocery store operator. FRESH benefits are available to stores and sites located within the designated FRESH-eligible areas, which are available to view here. Stores that benefit from the program must provide a minimum of 5,000 square-feet of retail space for a general line of food and nonfood products and at least 500 square feet of retail space for fresh produce. Interested parties can contact program administrators using the contact form available here.
For more information about the FRESH program, please visit our website.
About NYCEDC
New York City Economic Development Corporation creates shared prosperity across New York City's five boroughs by strengthening neighborhoods and creating good jobs. NYCEDC works with and for communities to provide them with the resources they need to thrive, and we invest in projects that increase sustainability, support job growth, develop talent, and spark innovation to strengthen the City's competitive advantage. To learn more about our work and initiatives, please visit us on Facebook, Twitter, or Instagram.